Too Faced released its new Chocolate Vault makeup set, and it's a sweet treat
Is there anything more joyful than learning about new makeup from one of our favorite beauty brands? Well, get ready for extreme joy, because Too Faced dropped a new Chocolate Vault makeup set, and it's an absolute dream. If you're a fan of their Chocolate Bar eyeshadow palettes, just wait 'til you lay your eyes on this beauty.
It's part of their 2017 holiday collection, which is turning out to be one of the most highly coveted of the season. If there's a Too Faced fanatic in your life, then this is going to be the perfect indulgent gift for them. Nothing says love like a palette-filled makeup vault, don't you think?
The vault includes three full-sized Chocolate Bar Palettes: Chocolate Bar, Semi-Sweet, and Chocolate Bon Bons; three full-sized Chocolate Soleil bronzers: Chocolate Soleil, Milk Chocolate Soleil, and Dark Chocolate Soleil; two Chocolate Chip portable palettes in Matte and White; three full-sized Melted Chocolate Lipsticks: Chocolate Cherries, Chocolate Honey, and Chocolate Milkshake.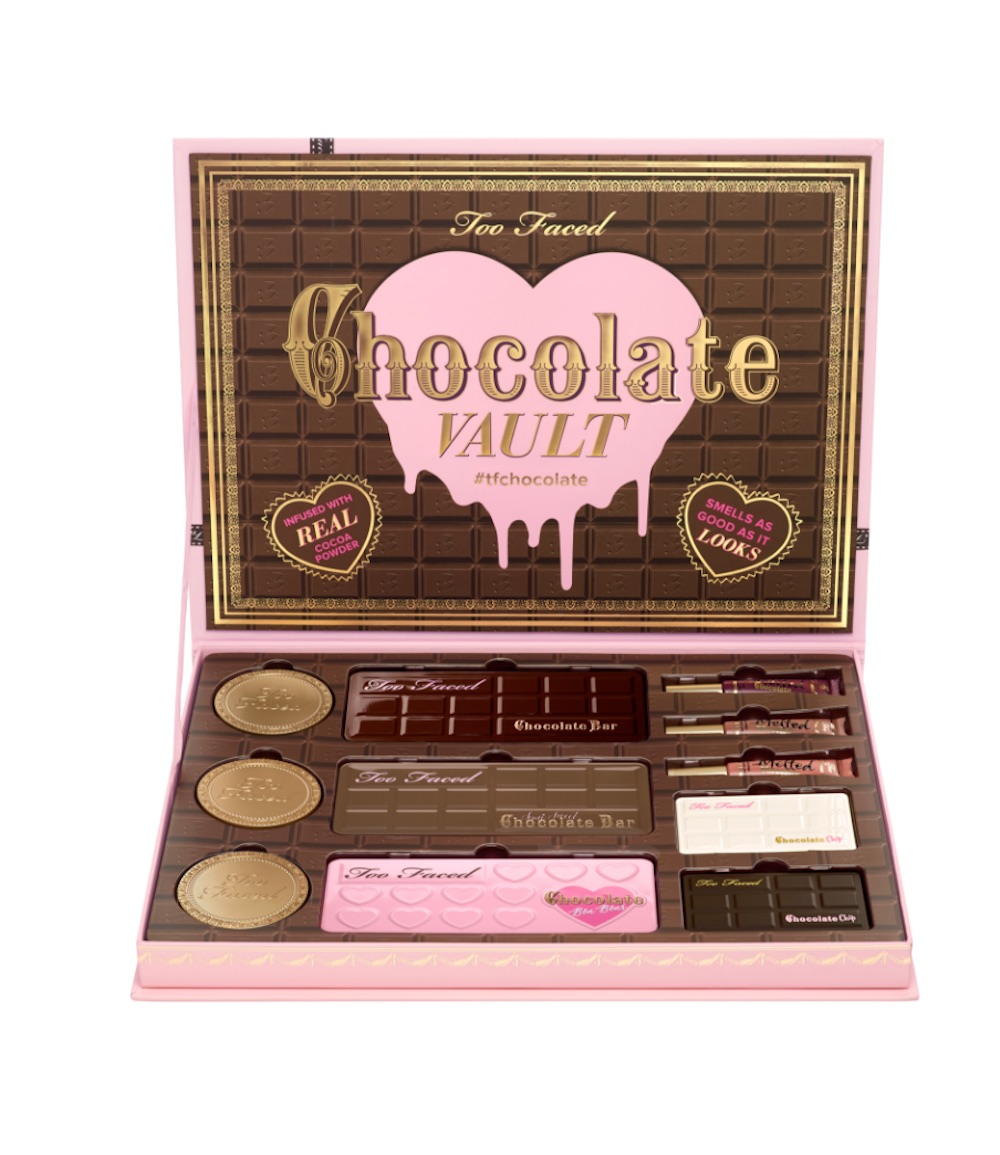 Considering everything that comes in the vault, you're getting an incredible deal. Each eyeshadow palette regularly costs $49, while the mini palettes are $26 each, the bronzers are $30, and the lipsticks are $21.
The Too Faced Chocolate Vault is not only gorgeous, but it's good for your skin as well.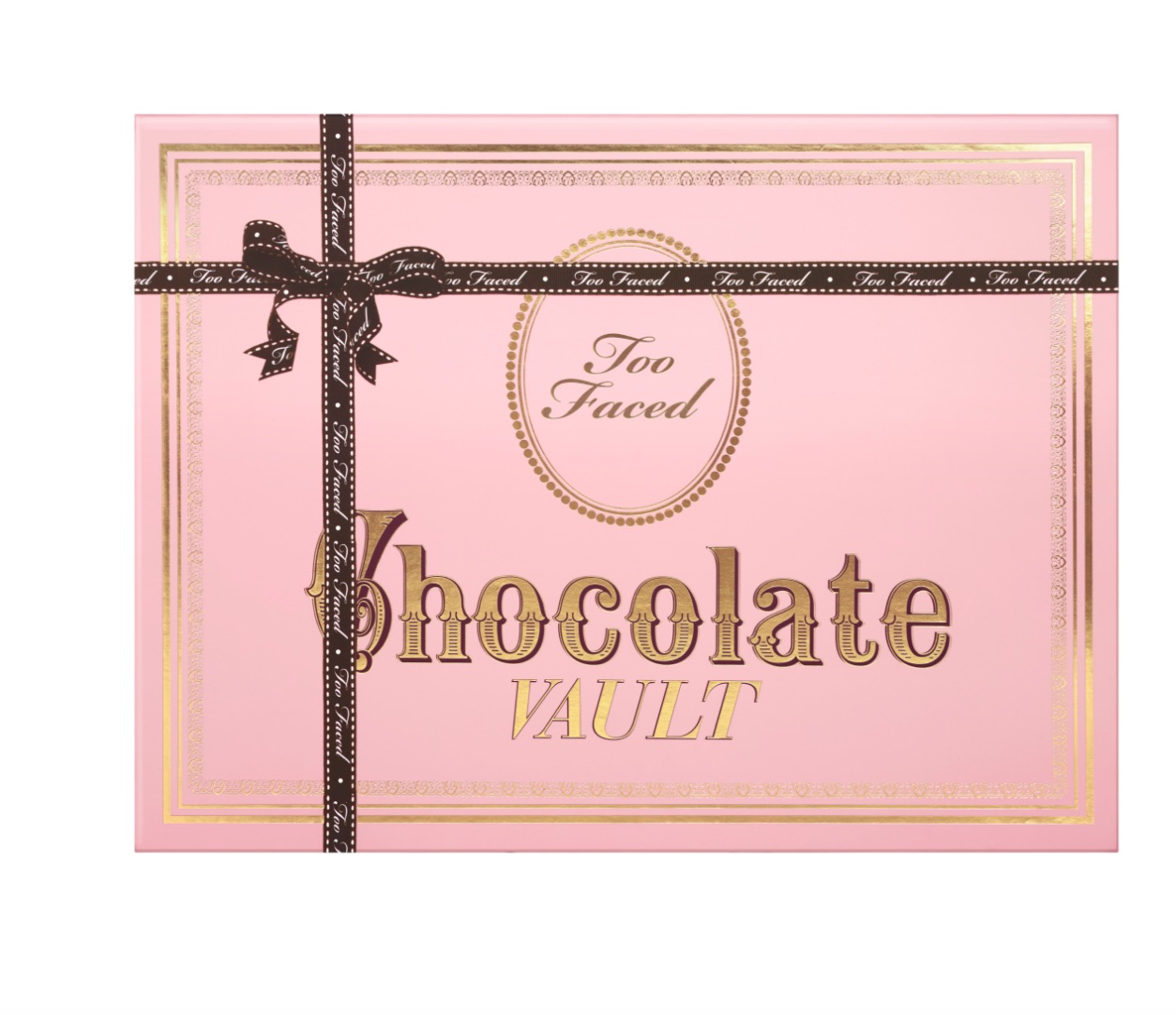 Too Faced created these palettes to infuse makeup with the antioxidant benefits of cocoa.
Head on over to Too Faced and check out the goods — you won't want to miss out on these gorgeous products or this iconic vault.