Too Faced's deliciously sweet Chocolate Gold Bar collection just landed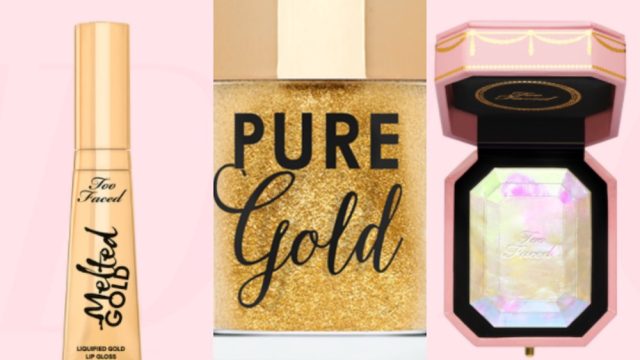 The big day has finally arrived, beauty lovers! Too Faced's Chocolate Gold collection has finally launched in total, and it's a decadent confection of stunning makeup. While the stunning Chocolate Gold eyeshadow palette launched a few weeks ago, you now have the entire line at your disposal. Hop to it!
While Too Faced's food-inspired and scented makeup are some of its most beloved products, this collection takes it up a notch. Not only are all of the products infused with cocoa powder and have a delicious chocolatey fragrance, but they're also infused with real gold. Talk about luxe.
Few makeup looks are as dazzling or as bold as being drenched in gold, and this collection is bringing high drama. Pick from an eyeshadow palette, a highlighter, a bronzer, a lipstick, or a loose glitter pot to create unique gilded looks. We can think of no better way to sparkle on New Year's Eve.
Let's take a look at what's available in the Too Faced Chocolate Gold Collection.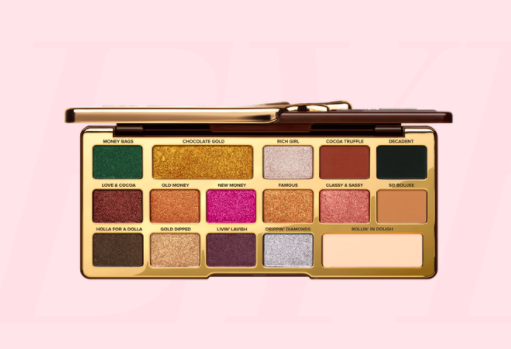 This palette features 16 gorgeous shades in a variety of finishes. The metallic shades are infused with real gold for extra sparkle and the creamy matte shadows offer a soft, velvety wear.
This prismatic highlighter is infused with real crushed diamond powder and hand poured so every single one is unique. It mimics the diamond fire glow of a real diamond in it's purest form and can be used in multiple ways.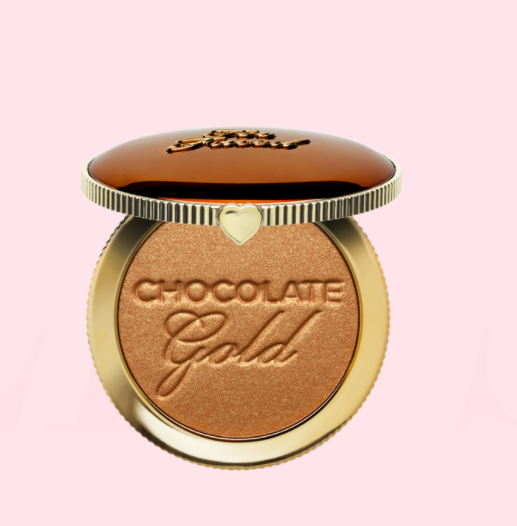 Too Faced took their best-selling bronzer and gave it the gold treatment. The sparkling pigments are multi-use and can be used anywhere on the face or body.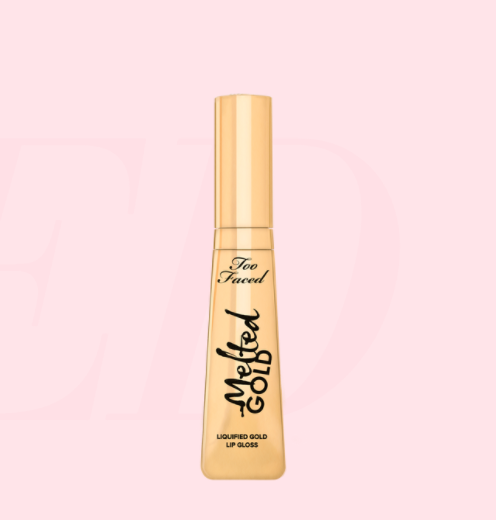 This gold foil formula takes ordinary lip gloss to the next level with its luminous, shining hues.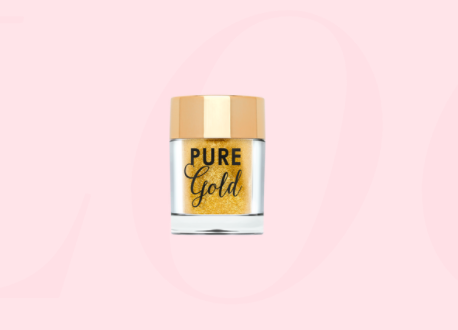 Bat those lashes with pride with this ultra-fine loose glitter that is buildable and can be used as a highlighter, eyeshadow, or on lips for a high-impact sparkling gold look.
Aren't they delightfully divine?
Head on over to Too Faced and check them out for yourself. You won't regret it.