This is everything from Too Faced's Chocolate Gold collection, and it's oh-so-sweet
While we're still pretty stoked about the upcoming Too Faced Life's A Festival collection that is set to drop next early year, Too Faced's new Chocolate Gold collection is giving us a sugar rush.
Just in time for the holiday season, the Too Faced Chocolate Gold collection is sure to bring on the glitz and glamour, as items in the line are infused with real gold and 100% real cocoa powder.
Featuring a Chocolate Gold eyeshadow palette, Bronzer, Diamond highlighter, Glitter Pop eyeliners, Melted Color lip glosses, and Body Glitter, it's safe to say that this collection is a must-have. The amazing product quality and gorgeous gold packaging are a real treat.
And while only the palette launches officially on the brand's site on November 28th, you have a few chances to get the entire collection.
Here's the lowdown: the eyeshadow palette launches on Too Faced on November 28th, on Ulta Beauty's site on December 3rd, and at Sephora.com on December 11th. You can snag the palette in Sephora stores from December 11th-15th, Ulta Beauty stores on December 12th, and at Macy's on December 11th.
As for everything else, the collection launches on Too Faced's site and Sephora's website on December 8th, on Ulta.com on December 15th, and in-stores at Sephora, Ulta, and Macy's on December 26th.
To give you a closer look at the items inside the collection, here are six must-have items you won't be able to resist.
1Too Faced The Chocolate Gold Palette, $49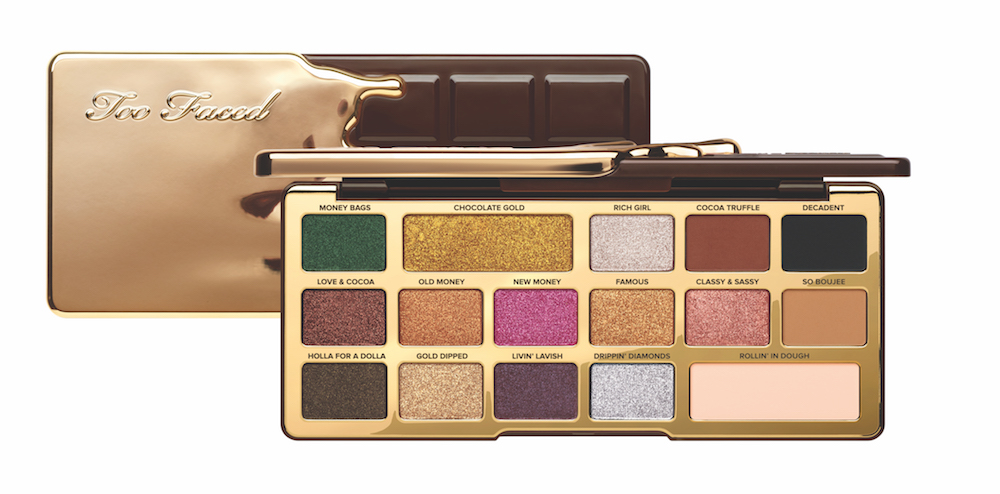 Made with 100 percent natural cocoa powder and real gold, each shadow inside this palette offers a beautiful high shine finish.
2Too Faced The Chocolate Gold Bronzer, $30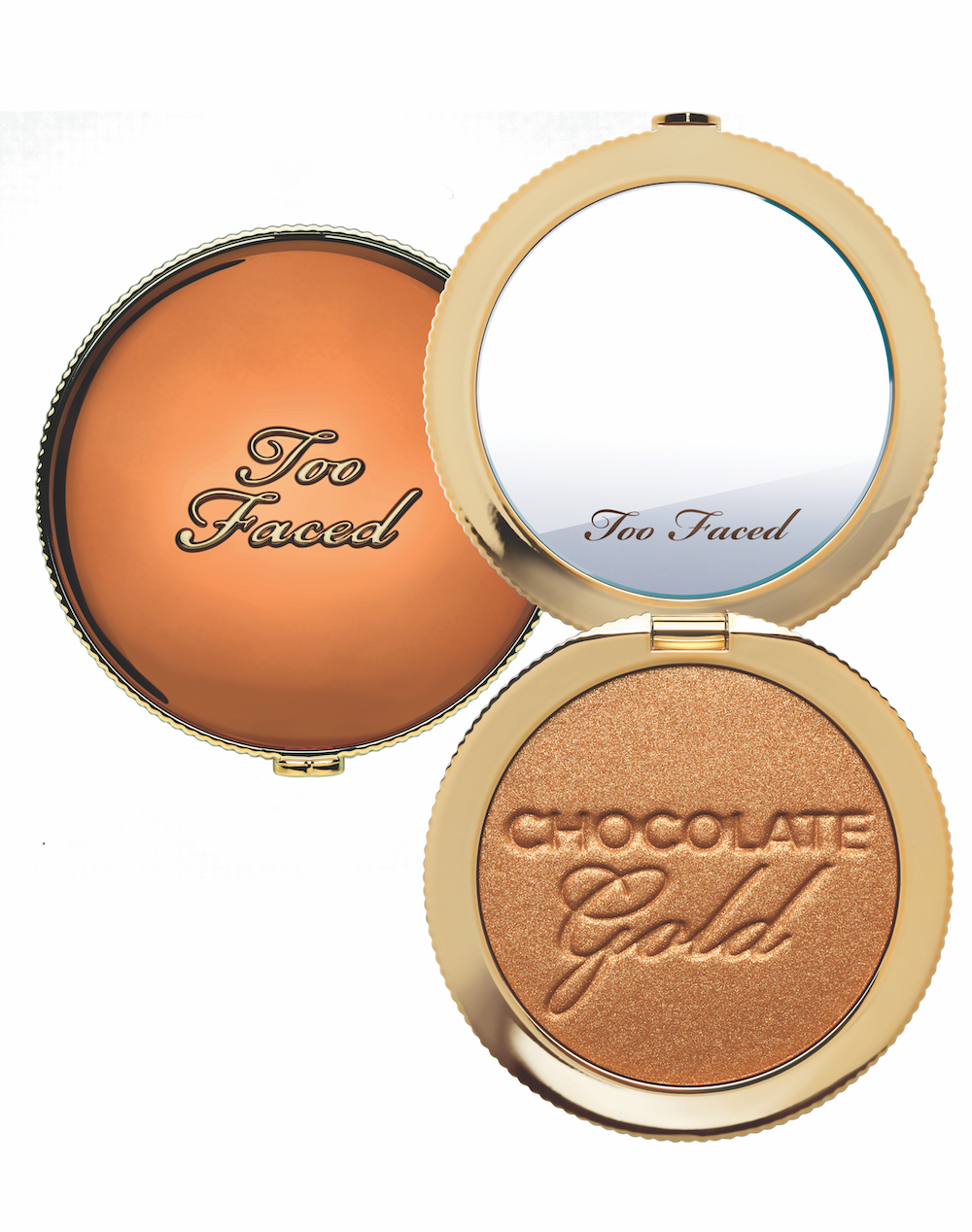 This gorgeous bronzer is infused with real-gold to help give your cheeks and eyes a gorgeous finish.
3Too Faced The Diamond Light Highlighter, $34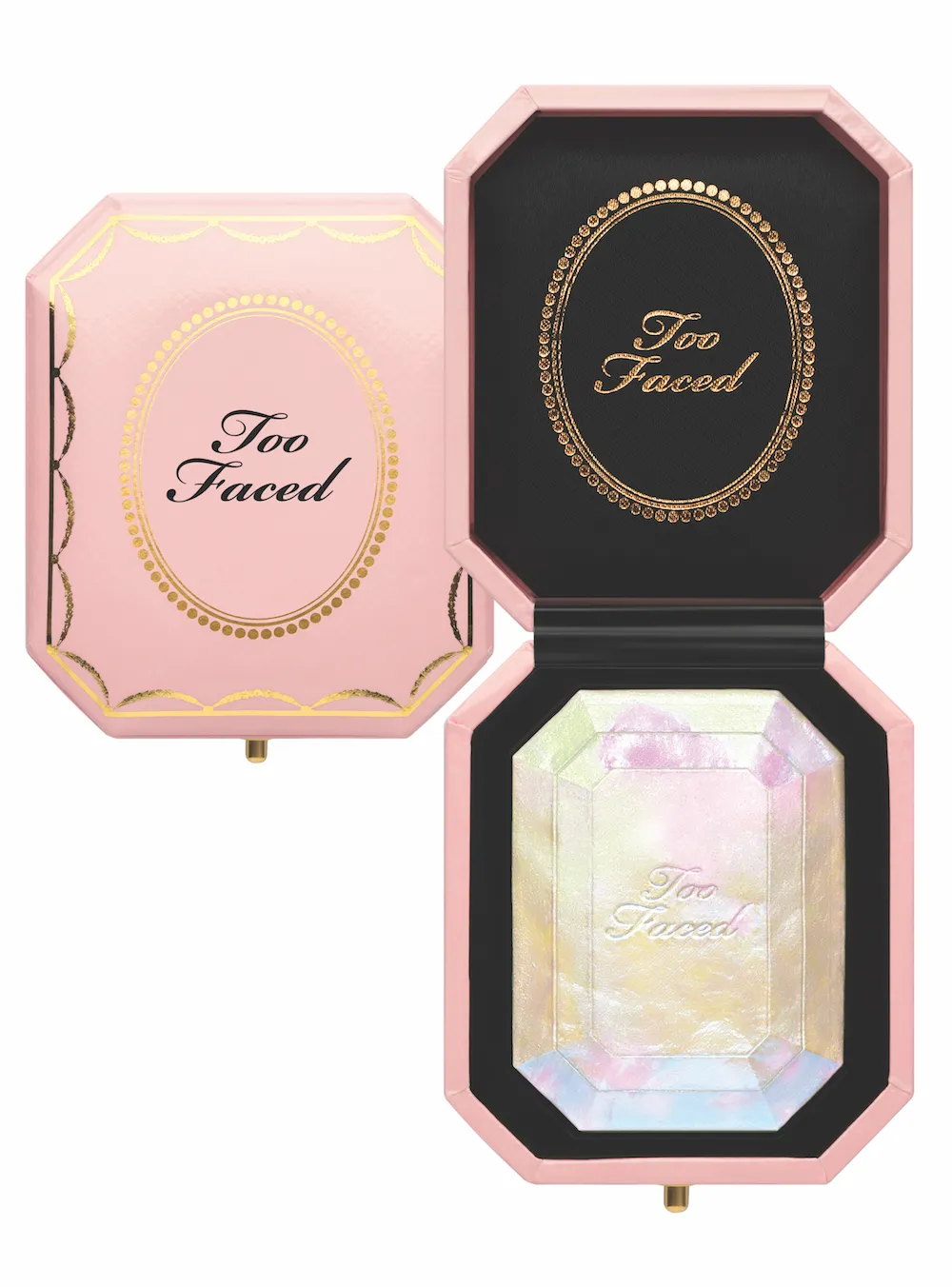 Infused with real crushed diamond powder and light-reflecting pearls, this highlighter treats your cheeks to a multidimensional glow you'll truly love.
4Too Faced Glitter Pop Eyeliner, $20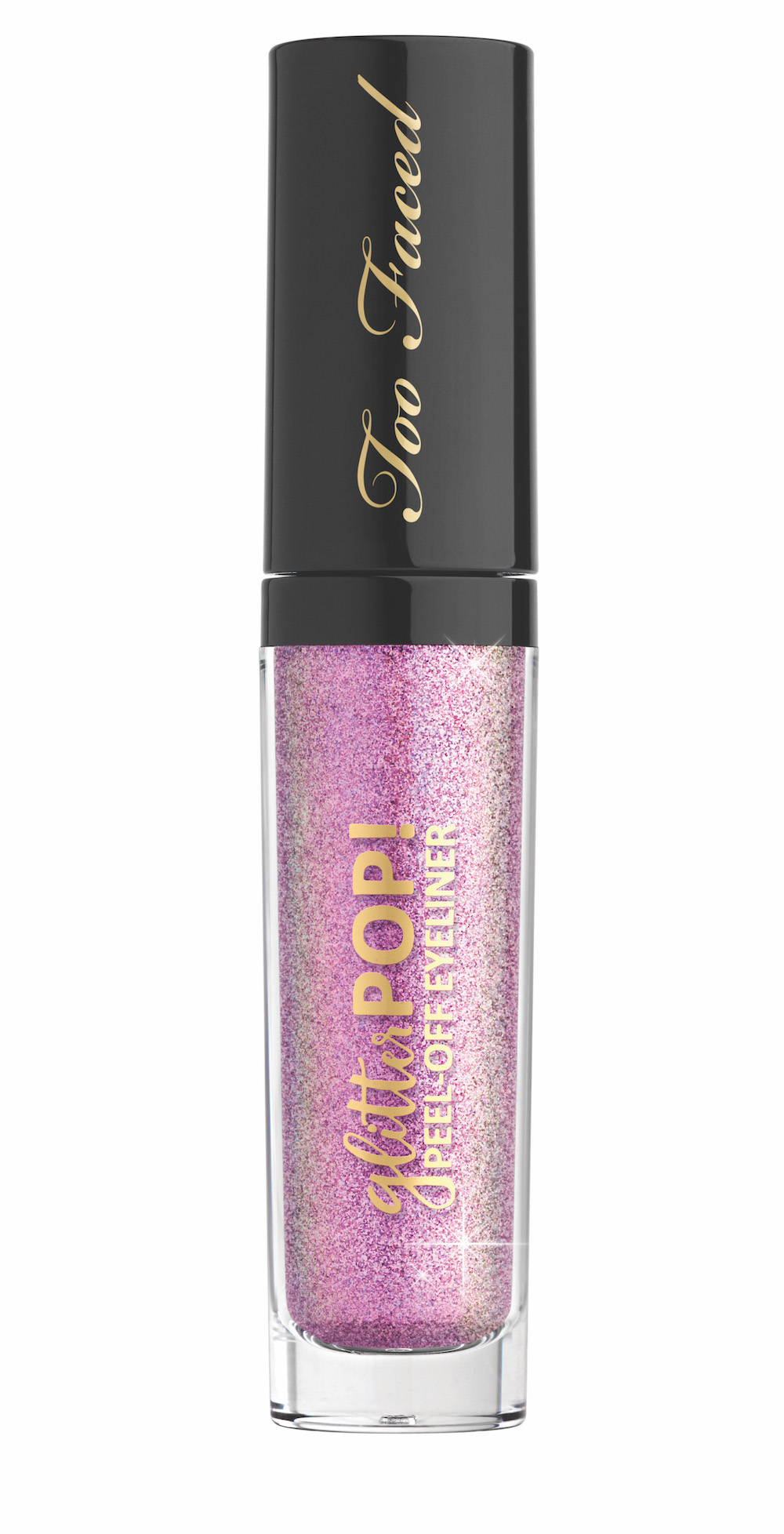 Available in eight different colors, this super shiny glittery eyeliner is perfect for all of those holiday beauty looks.
5Too Faced Melted Gold Lip Gloss, $21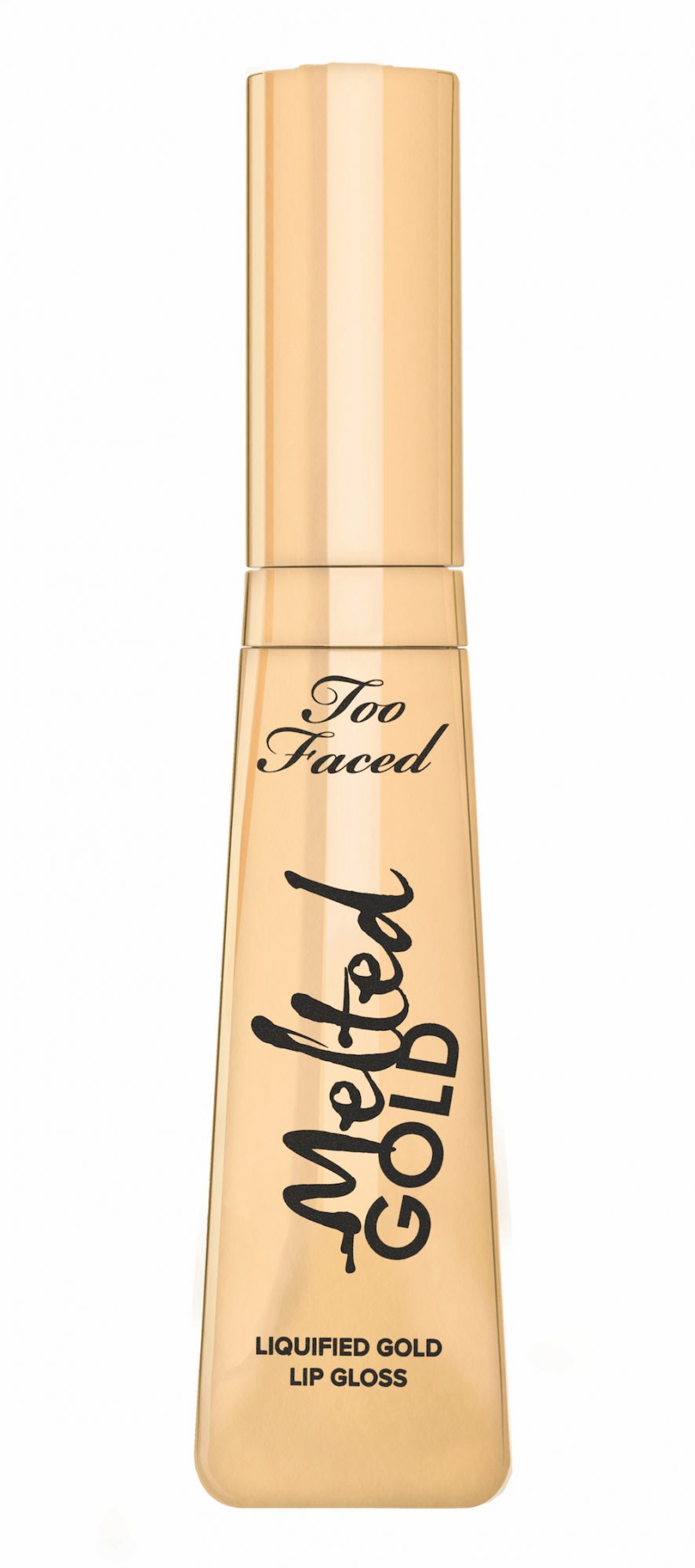 Infused with real gold, this sexy gold lip gloss can be worn alone or on top of lipstick to give your pout a breathtaking luminous shine.
6Too Faced Pure Gold, $17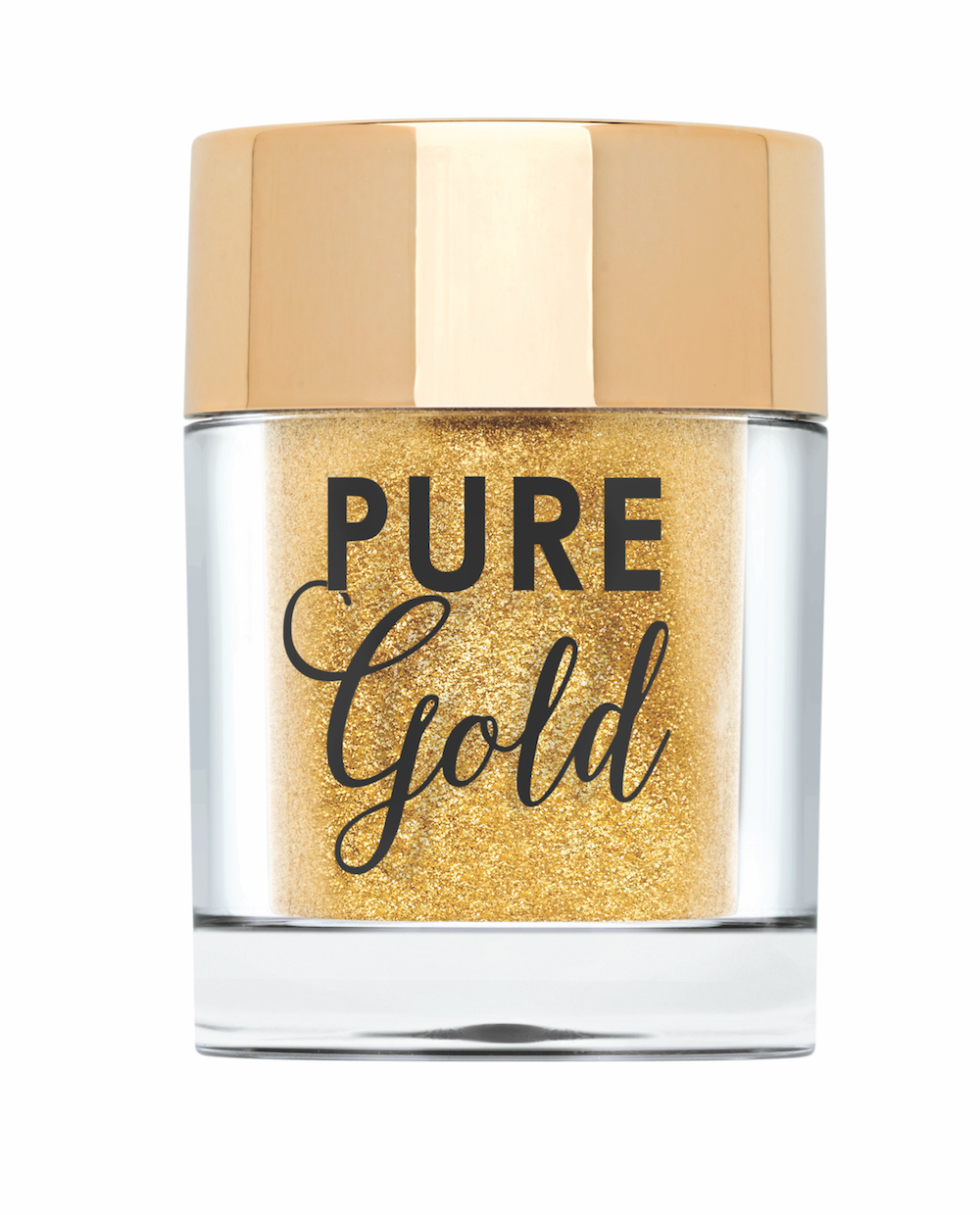 If you love shining like a diamond, place this *limited-edition* sparkling body glitter on your eyes, lips, and body.
If you want to take your beauty looks to the next level, you'll totally want to check out any of the items from the Too Faced Chocolate Gold collection this holiday season.