Too Faced is launching a baby pink glitter mask, and get ready to sparkle like a diamond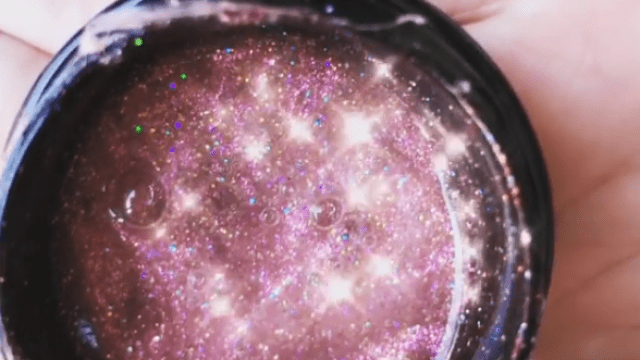 Too Faced, you are ~truly~ the gift that keeps on giving…and giving…and giving! (Seriously, you've given us a *ton* of stellar new products lately.)
The cult classic beauty brand is releasing yet *another* too-good-to-be-true goodie: This time Too Faced is releasing a pink glitter face mask. That's right, folks. You can now pamper your skin and shine bright like a diamond, simultaneously. Which basically sounds like exactly the glitter-fabulous beauty treat we could ~all~ use right about now.
After weeks of teasing beauty buffs on Instagram, Too Faced's co-founder and Chief Creative Officer Jerrod Blandino finally fessed up to the new product, posting a glistening video of the pink glitter with the caption, "Who's ready to get their glitter mask on?!"
Um, we are!
Based on Mr. Blandino's ever so clever hashtags, we're thinking the yet-to-be-released face mask will either be called Glitter Mask or the *very* cheeky Glow Job. Either way, the multitasking mask will no doubt be as sumptuous as it is sparkling.
Oh, and can you imagine all those spa selfies? If it's anything like those blue smurf masks, this puppy is going to be a smash-hit Instagram sensation!
Now, the rough news. We don't actually know when said pink glitter face mask will be available from Too Faced. Hopefully, the radiance-boosting mask will hit shelves, like, tomorrow.
But in all likelihood, its glittery goodness would make it an excellent holiday stocking stuffer, so we wouldn't be shocked if Too Faced is saving this baby for its holiday collection — which features a Unicorn Survival Kit (how cute), a Chocolate Vault, and beauty agendas.
But hey, we've been wrong before. So here's to keeping our hopes up and fingers crossed for an earlier release date for the mask. In the meantime, we'll just be over here placating ourselves with Too Faced's glorious Just Peachy eyeshadow palette.