Here are all of the makeup goodies in the Kandee Johnson and Too Faced collection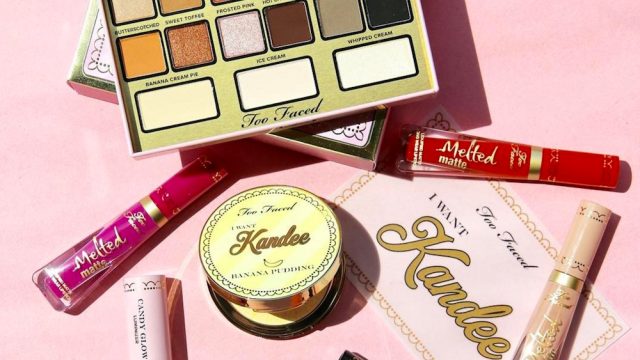 Today's the day we've all been waiting for — we finally get a look at the full collection that Too Faced Cosmetics has cooked up with Kandee Johnson, and we've even got some swatches! This collaboration made in heaven is beautifully comprehensive and captures both Kandee's and Too Faced's joyful spirits and bright aesthetics.
The five-piece collection features just about everything you need for a vibrant fall look, including an eyeshadow palette, a liquid eyeliner, four new Melted Matte shades, a highlighter stick, and a brightening face powder. Everything from the packaging to the products themselves is gorgeous and meticulously detailed in a way that is totally representative of Kandee and Jerrod Blandino's bold style.
The I Want Kandee limited-edition collection will be launching September 3rd as part of Ulta's 21 Days of Beauty.
We're just as thrilled as they are!
Kandee gave us a look at some of the products, including swatches, over on her InstaStories. Let's take a look at some of these delicious goodies!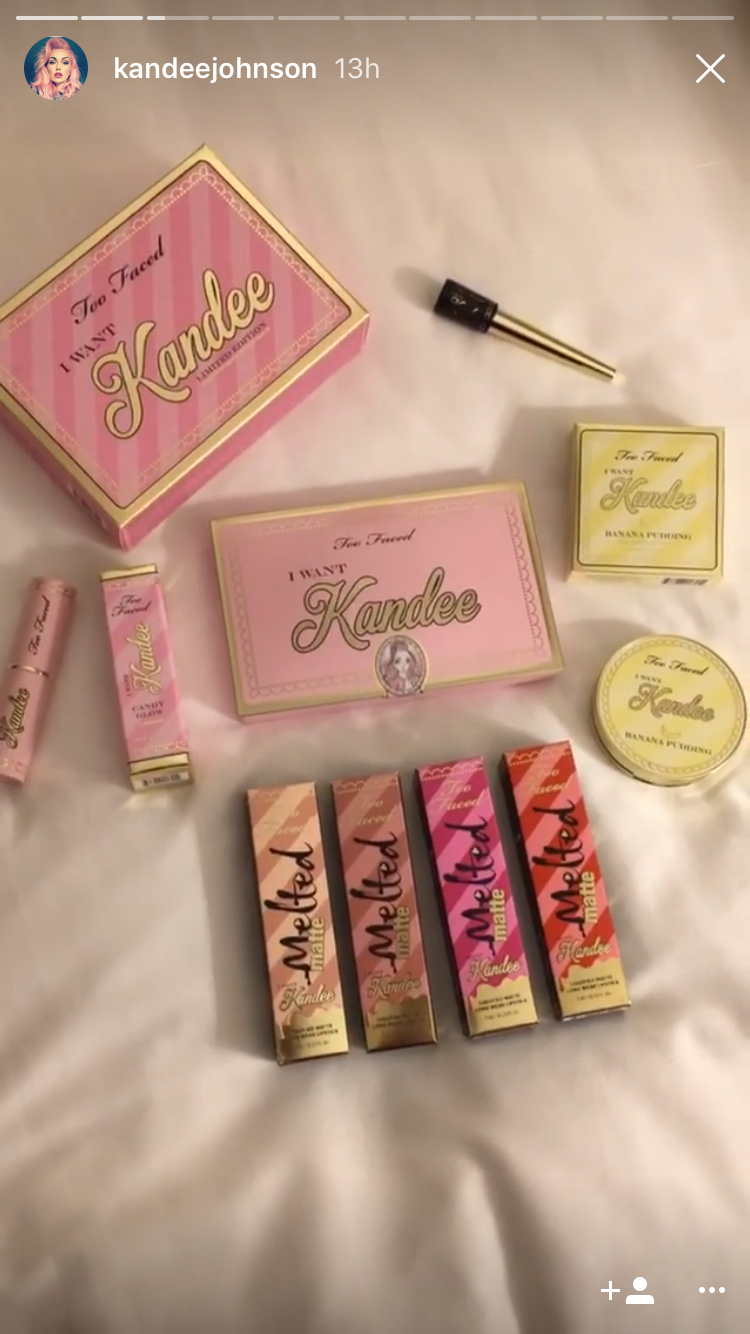 1Candy Glow Luminizer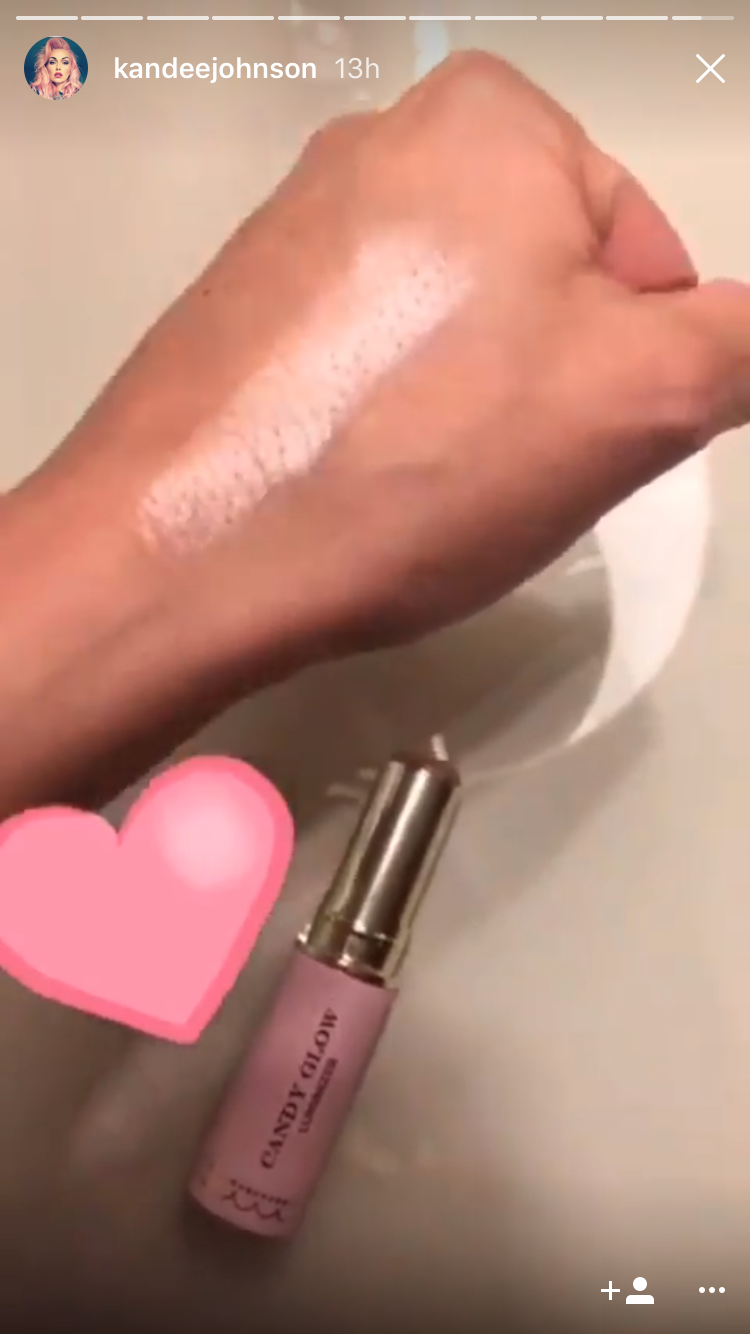 This highlighter is super creamy from the looks of it — and super pigmented. Look how it catches the light in this not-so-great shot! It definitely lives up to its luminous name!
2Melted Matte Lipsticks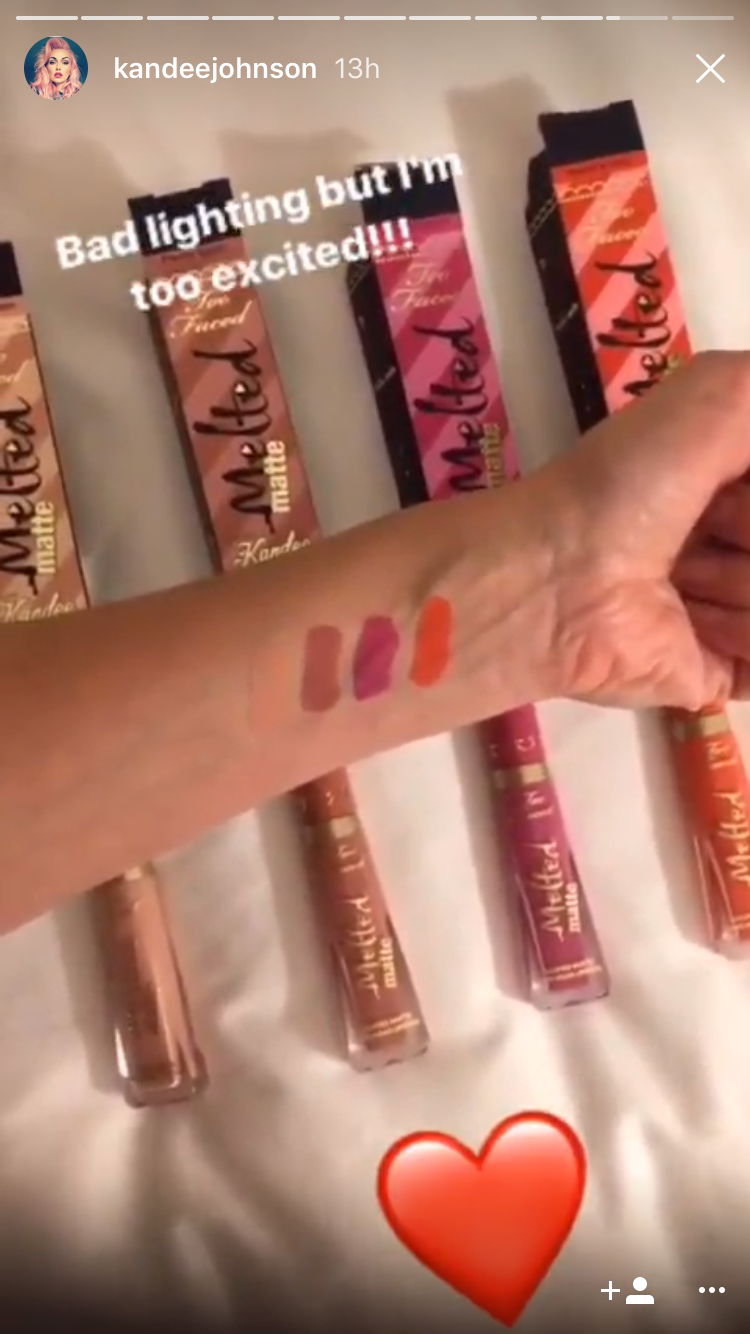 How lovely is this shade range? They're all perfect additions to the Melted Matte collection we know and love. They all look good enough to eat!
3Banana Pudding Powder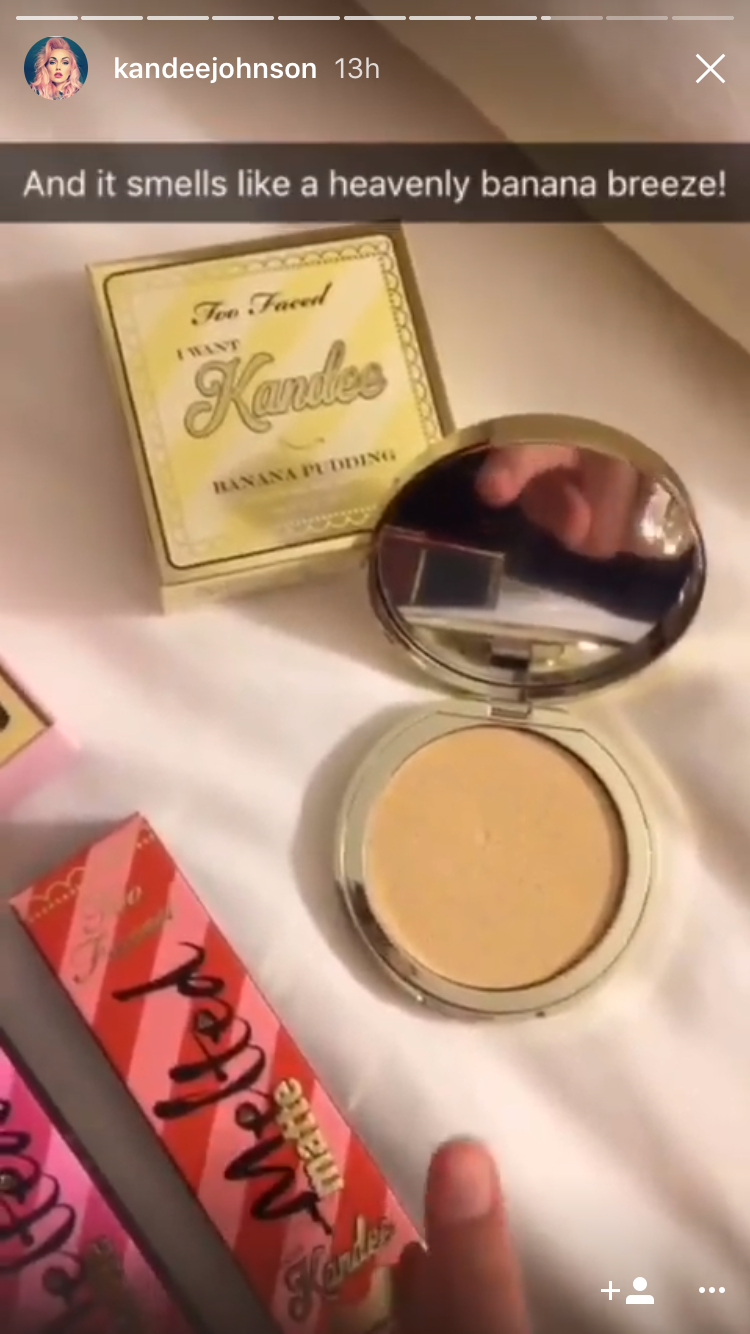 We've certainly never seen a banana pudding powder before, and we are DYING to take a whiff of this beautiful face powder. Just the thing to set your makeup with a light glow.
4Eyeshadow Palette
Kandee blessed us with closeups of all the shades in the palette!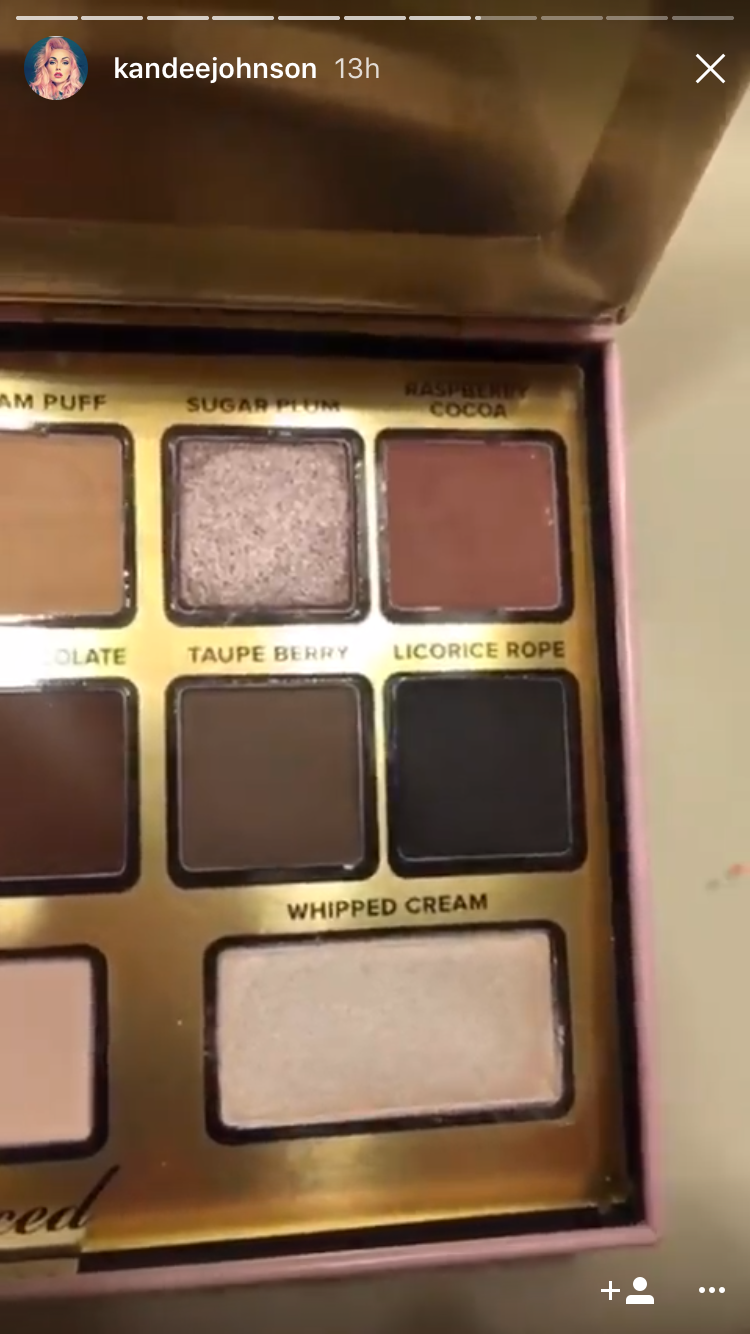 Above, we have Sugar Plum, Raspberry Cocoa, Taupe Berry, Licorice Rope, and Whipped Cream.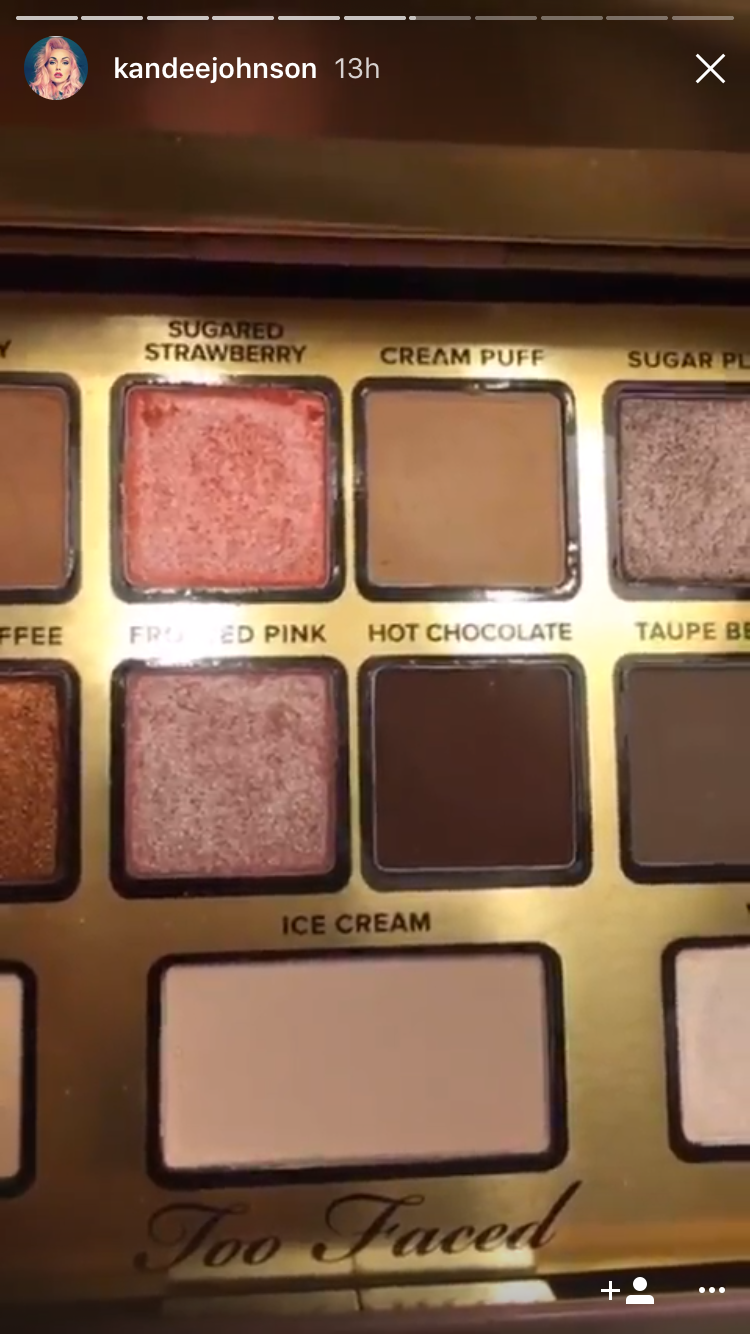 Here, we can see Sugared Strawberry, Cream Puff, Frosted Pink, Hot Chocolate, and Ice Cream.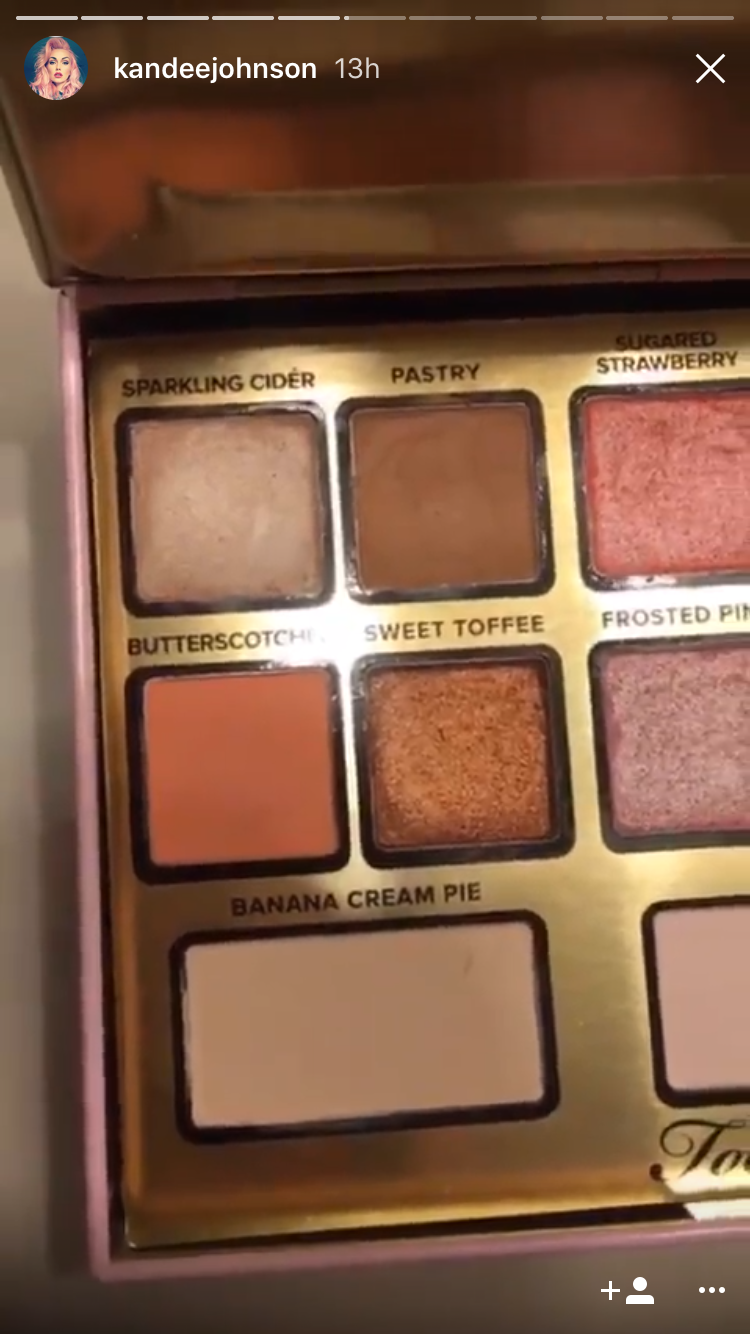 And thses last few are Sparkling Cider, Pastry, Butterscotch, Sweet Toffee, and Banana Cream Pie.
We have a feeling this is going to be the must-have palette of the fall. These shades are all so rich and cozy, we love them!
5Candy Liner Black Liquid Eyeliner
The angled brush tip is going to be a game-changer for liquid liner lovers!
We couldn't be happier for Kandee and Jerrod. These two besties have created a truly beautiful collection that is going to be highly-coveted by beauty lovers around the world. And isn't it lovely to have something to look forward to in the fall? We will be serving some LOOKS come September — so watch out, world!