Attention cat lovers: Too Cool For School released the cutest kitten-adorned lip balm
The world of Korean beauty is an endless treasure trove of equally adorable and high-quality products — who could ask for more? We're so jazzed to see that Sephora is now carrying Too Cool For School's lip balm compacts, the kitty cat-themed Max in Pocket balms. It doesn't get much cuter than these cat-centric balms, and it helps that the lip balm itself is absolutely excellent.
If we're going to be moisturizing our lips anyways, why do it with a boring old lip balm with absolutely no pizzazz at all? The Max in Pocket lip balms bring some much-welcomed za za zoom to our everyday, utilitarian beauty products.
The Too Cool For School Max in Pocket Lip Balm is available now at Sephora for $12 each.
The tinted, moisturizing balm comes in a little cat compact that includes a mirror and a very handy metal ball chain so you can attach it to your purse/pockets and take it anywhere.
There are three different shades of the Max in Pocket Lip Balm:
1Pink Pink
2Dolly Dolly
3Kiss Kiss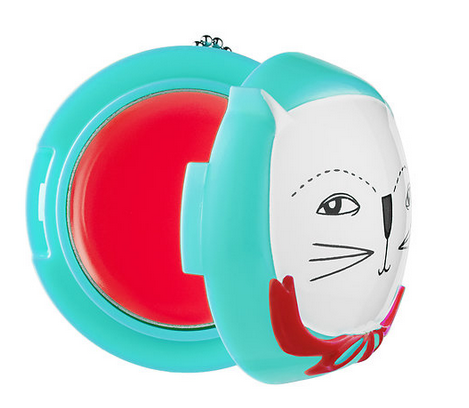 Aren't they precious?
These lip balms are super creamy and hydrating — the perfect thing to soothe chapped lips and get them nice and soft again. The natural-looking color has a high-shine, glossy finish and is formulated with shea butter and mango seed butter to repair your precious lips.
You'll look and feel absolutely fabulous with these delightful little compacts. Head on over to Sephora and pick one up for yourself, today. We are all addicted to our lip balms anyways, might as well get hooked on one that is a conversation starter and cute-as-hell.