The Tony Awards nominees and performers posted heartfelt reactions to the Orlando shooting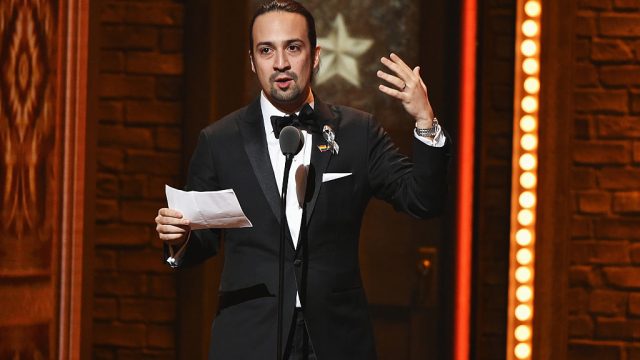 After the tragedy in Orlando, tonight's Tony Awards were dedicated to those affected. Host James Corden began the show with a heartfelt and impassioned message to the victims and set the tone that this show would be a celebration of the diversity and togetherness that theater represents. His sentiment has been echoed by many of the nominees and performers who have taken to social media to voice their concerns and support in all sorts of ways.
The stars of Hamilton nixed the use of their muskets in their performance tonight. false
Lin-Manuel Miranda (the creator and star of Hamilton, which was nominated for a record-breaking 16 Tony awards this year) tweeted a clear message. false
As did the two original stars of the hit Wicked. false false
Many other nominees and performers had mixed reactions of sadness, shock, and frustration but continued to voice their support. false false false
Members of the LGBT community involved in Broadway, like Andy Mientus of Spring Awakening, have tweeted messages of love and empowerment. false
Even in the midst of the celebration, Broadway performers who are being honored are taking time to make sure the people affected in Orlando know that they are in their thoughts.
All these messages (and the many, many more) are a beautiful and symbolic reminder that there is still joy and that this community is loved, supported, and will continue to thrive.