Mean Girls and SpongeBob are competing for the same 2018 Tony award, because millennials run the world
Who would have thought in 2018 that both Mean Girls and SpongeBob would be dominating the cultural conversations again, but then again, ask any millennial about SpongeBob or Mean Girls and they'll likely have a lot of strong feelings about it. In the year of our Lord Bey (that would be 2018, to the non-initiated) — both Mean Girls the musical and SpongeBob SquarePants: The Musical are nominated for Best Musical at the 2018 Tony Awards. Yes! This is real life.
Mean Girls and SpongeBob SquarePants: The Musical are competing against The Band's Visit and Frozen in the Best Musical category. Despite the Mean Girls/SpongeBob match-up, Variety reports that critical-fave The Band's Visit is likely going to win the Best Musical category. That said, Mean Girls and Spongebob lead the tally race with 12 nominations each.
Fun fact: every single one of these musicals is based on pre-existing IP (meaning all the nominated musicals in this category are adaptations of films or TV series). The Band's Visit is an adaptation of a 2007 film of the same name. Broadway, it's just like Hollywood.
Despite the screen-to-stage nature of the Best Musical category, the only real Tony nominations snubs are hitting actors. Chris Evans didn't get a nomination for Lobby Hero, but his co-leads Michael Cera and Brian Tyree Henry did. Many also think that the actresses (Caissie Levy and Patti Murin), who played Elsa and Anna in Frozen, should have nabbed individual nominations as well.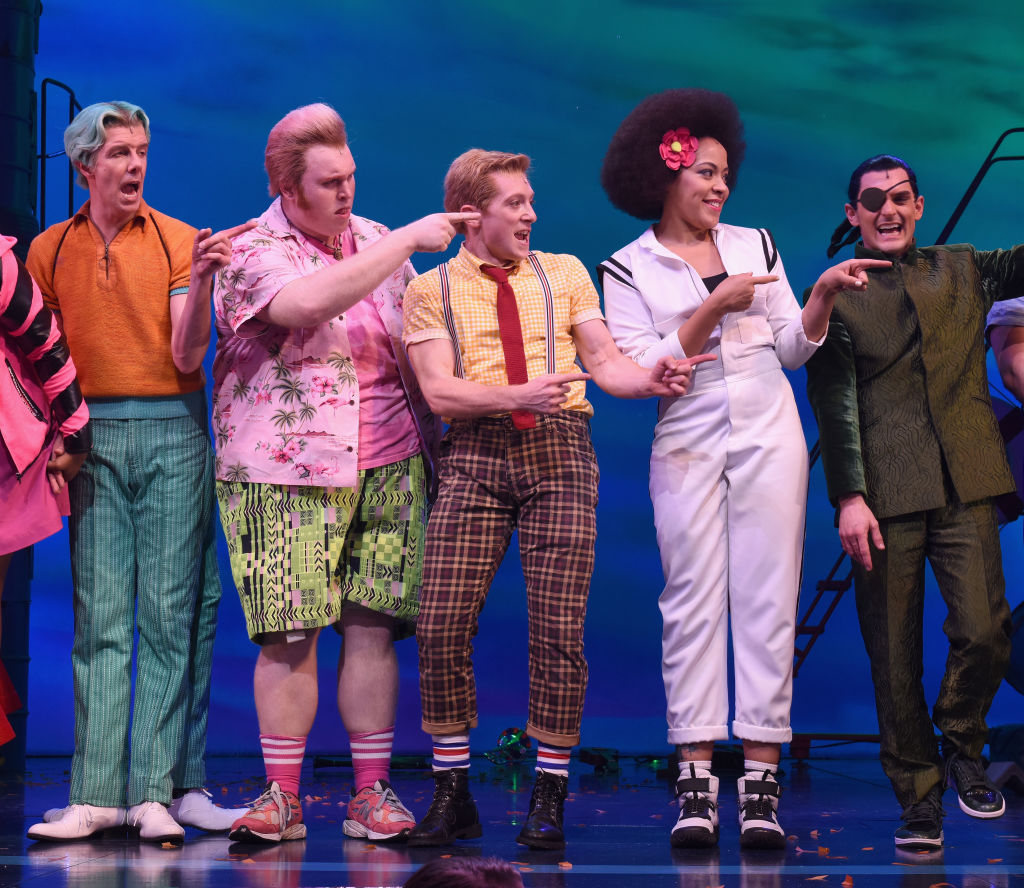 Both Mean Girls, the musical and SpongeBob SquarePants: The Musical are currently playing on Broadway, in case you want to relive your youth peppered with song and dance routines.
The 2018 Tony Awards will air live from New York City's Radio City Music Hall on June 10th, 2018 on CBS at 8 p.m. EST.