Tonight's full moon and upcoming lunar eclipse are going to bring about some CHANGE
When darkness descends and you look to the night sky tonight, what you'll be seeing is a very special full moon. Not only will the moon be in the realm of Aquarius, but it will soon be depicting a lunar eclipse on the night of August 18th.
So, what exactly does this mean for us sisters of the moon? 
Well, to put it simply: There are going to be some changes heading our way. As you look forward to many new beginnings and possibly unexpected endings, it's important that you fall back on what makes you unique. There may be a side to you others don't often see, but now is the perfect time to use this part of yourself as you work to embrace all the newness in your life.
This particular full moon – which is also called the "Sturgeon Moon" – can also bring about a bit of chaos, especially since it's in conjunction with the lunar eclipse. With this in mind, we should all see this Aquarius moon as a signal that it's time to begin a self-care ritual.
While aiming to embrace your unique traits, you should also set aside time to take care of yourself in ways you normally wouldn't. Sign up for a class that will allow your artistic side to shine, go to bed earlier, treat yourself to a manicure and pedicure, or maybe even schedule some time to volunteer at a local organization. Ultimately, with change on the horizon, it's important that you batten down the hatches by establishing some inner peace and love.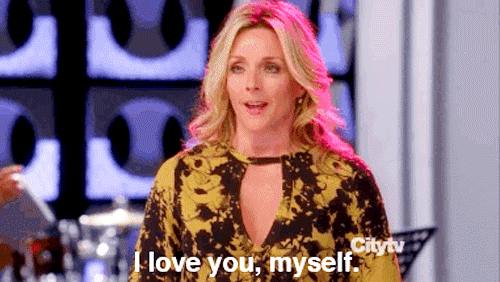 "It may be a rude awakening, especially if the stark lunar light reveals it is we who have painted ourselves into a corner, not external circumstances conspiring against us," explained astrologist Sarah Varcas. "Whilst such insights are a bitter pill to swallow, this is just the first stage: a nudge from the universe to embrace our past selves, not chastise them."
To figure out when's the best time for you to see the full moon in your area, you can look to the Farmer's Almanac for guidance.