The 6 best toners for oily skin, according to experts
Skincare products help keep our skin healthy and happy—but considering how much is available on the market, it can sometimes be hard to pick the right products. It's important to know that there are four main skin types—normal, dry, oily, and combination—and each type responds best to products formulated specifically for their needs. For example, a toner with salicylic acid (SA) can work wonders on someone with oily, acne-prone skin, but might not do much for someone with dry skin.
Today, we're focusing on toners for people with oily skin. If you're not sure if you have oily skin, consider the following: People with oily skin tend to have enlarged pores, their makeup often "slides off" completely by the end of the day, and their faces can look shiny and, at times, greasy. If this sounds like you, you can start narrowing down the skincare products you may want to incorporate into your beauty routine. Just remember: There is a correct way to layer your skincare products.
Toner, for instance, is used after cleansing your skin and before applying your skincare products with active ingredients, like vitamin C serums. It helps to remove any leftover debris your cleanser and/or makeup remover didn't get, so it's essential in wiping your skin clear and creating a clean canvas for your other products. Think of it this way: If your skin isn't properly cleansed of gunk, it will prevent your other skincare products from working as well as they could. Sure, some people also use toner on their armpits to reduce body odor, but right now we're focusing on what toner can do for the faces of people with oily skin.
How can using a toner help people with oily skin?
There are so many benefits. Toners help cleanse the skin, gently exfoliate it, and clean out the sebum (oil) in our pores that often leads to breakouts and acne. "Stick to an astringent-free and alcohol-free toner and your oily skin will be in heaven!" says Celeste Rodrigues, an esthetician in Beverly Hills.
What should people with oily skin look for in a toner?
"If your skin is oily, look for a toner with salicylic acid in it. SA gently removes dead skin cells that build up in pores and can trap excess sebum, which can lead to acne," explains Deanne Robinson, M.D., a dermatologist in Connecticut. "You can also look for formulas with witch hazel—it's naturally oil-absorbing." Dr. Rodrigues also points out that you should make sure your toner is going to nourish and hydrate the skin, rather than strip it of its healthy natural oils.
What ingredients should people with oily skin avoid in a toner?
Dr. Robinson recommends avoiding products with alcohol since it can overly strip the skin and trigger even more oil production.
The 6 best toners for oily skin types:
1Herbivore Jasmine Green Tea Toner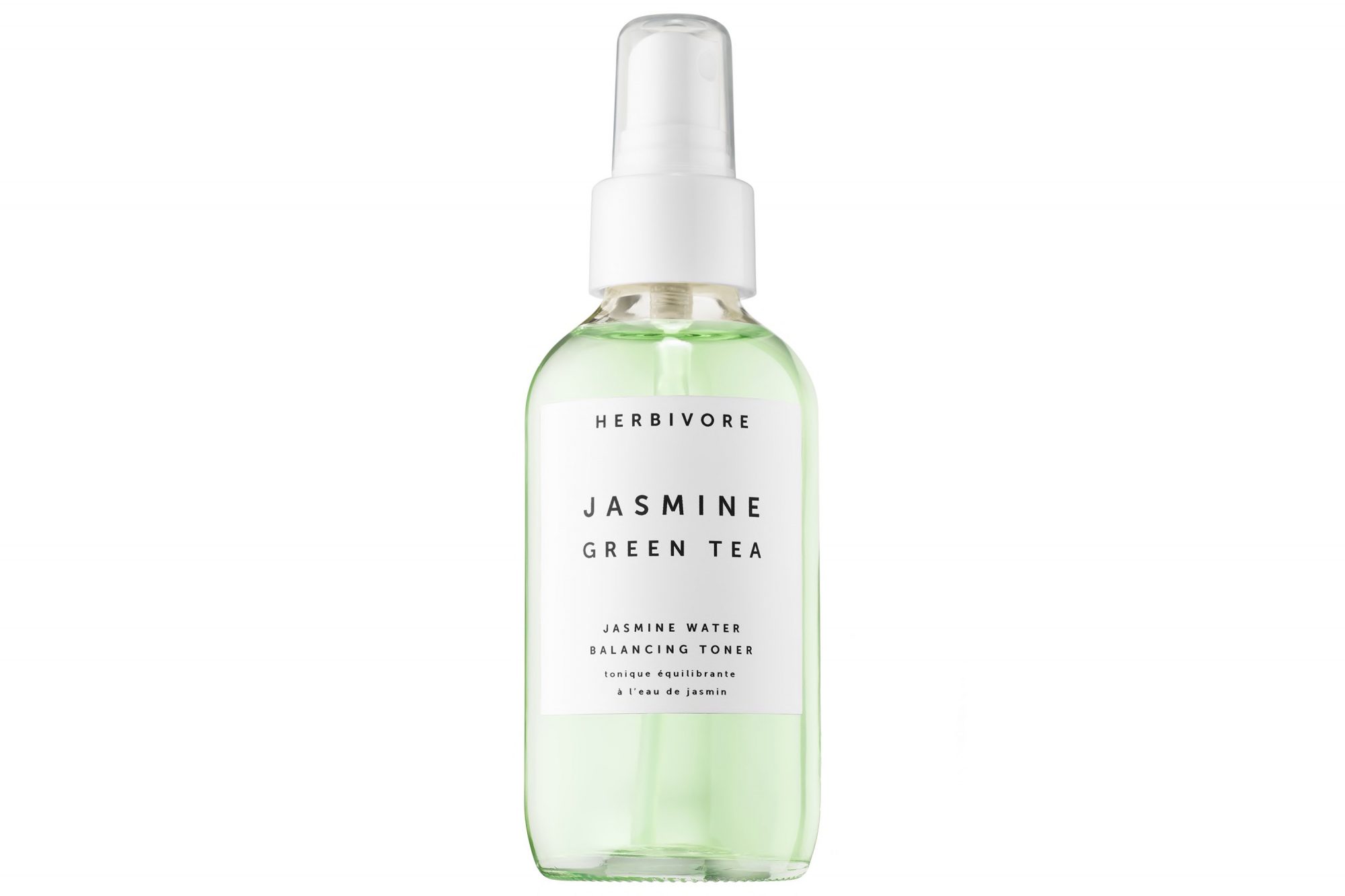 This gentle toner was recommended by both Dr. Robinson and Rodrigues, so you know it's good. It's "formulated to reduce oiliness, fight blemishes, and treat both combination and oily skin types thanks to its clarifying properties," explains Rodrigues. "It's great for the more acne-prone client."
2Origins Pore Purifying Toner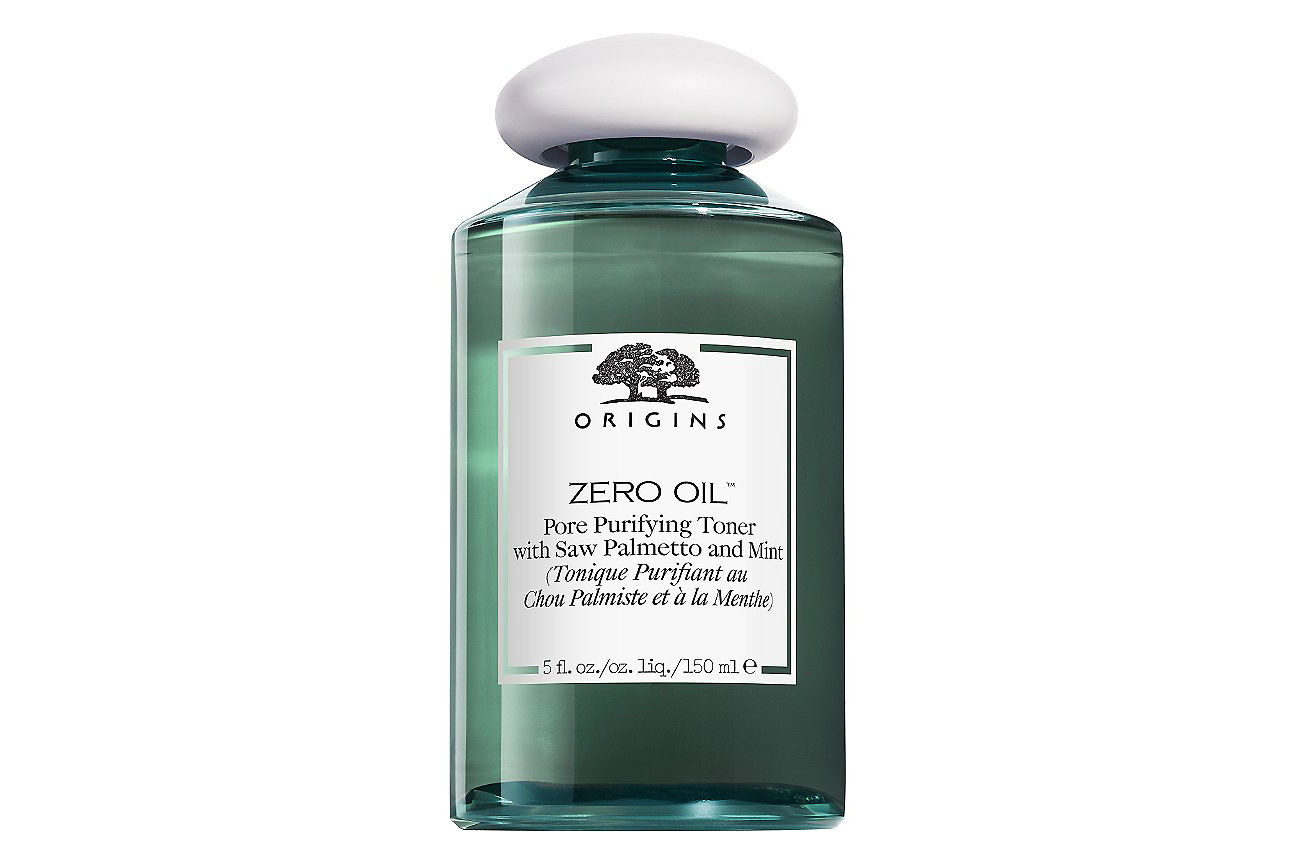 Say goodbye to shiny skin with this all-star product recommended by Dr. Robinson. It uses salicylic acid, ylang-ylang oil, and glycerin to instantly reduce shine while hydrating the skin. The results? Healthy, matte-looking skin.
3Pixi by Petra Glow Tonic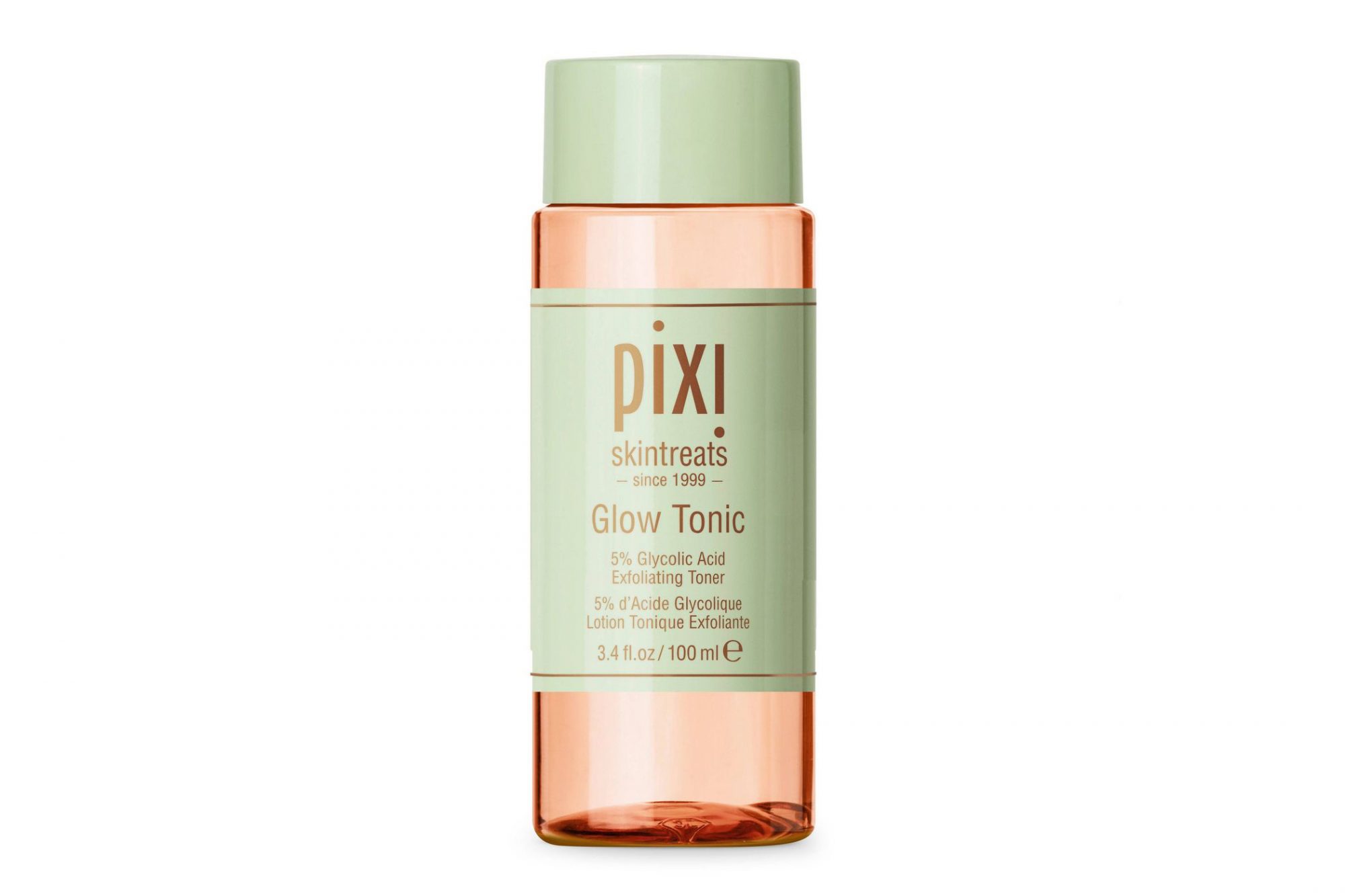 This drugstore favorite uses exfoliating glycolic acid, soothing aloe vera, and hydrating glycerin to give oily skin a glowy (not greasy) look.
4Dickinson's Hydrating Toner with Rosewater
This 2020 Beauty Crush Award winner is a keeper. Studies show that witch hazel has anti-inflammatory benefits that help alleviate irritation caused by acne, and it's a cult-classic ingredient that has a loyal following for its effectiveness. This version of the OG Dickinson's witch hazel formula has soothing rosewater, which makes it better for those with oily skin that leans on the sensitive side.
5iS Clinical Copper Firming Mist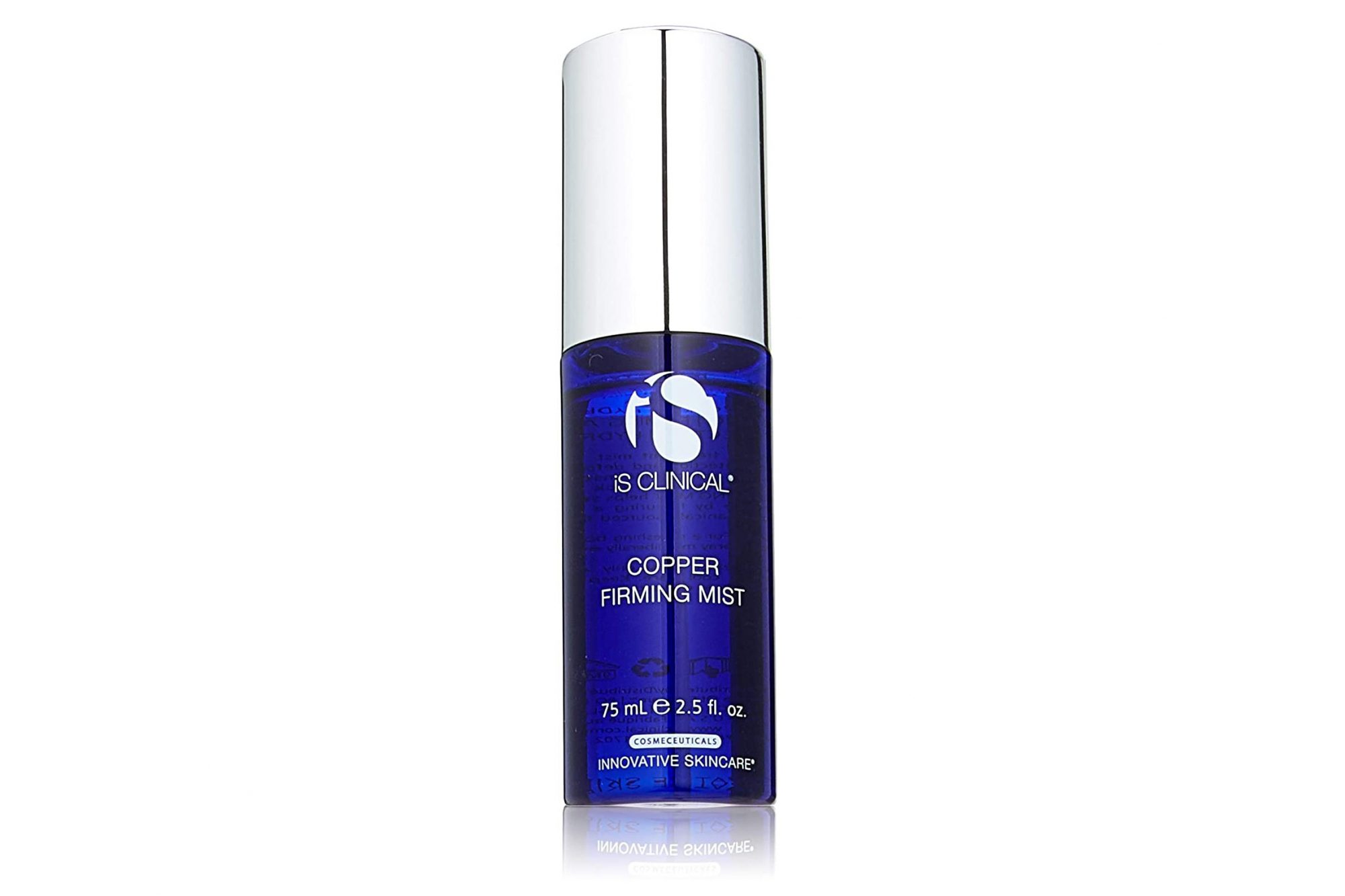 "This toning mist helps to balance the appearance of excess sebum and enhance the look and feel of skin firmness," says Rodrigues, adding that she highly recommends it for people with oily and aging skin.
6Ole Henriksen Balancing Force Oil Control Toner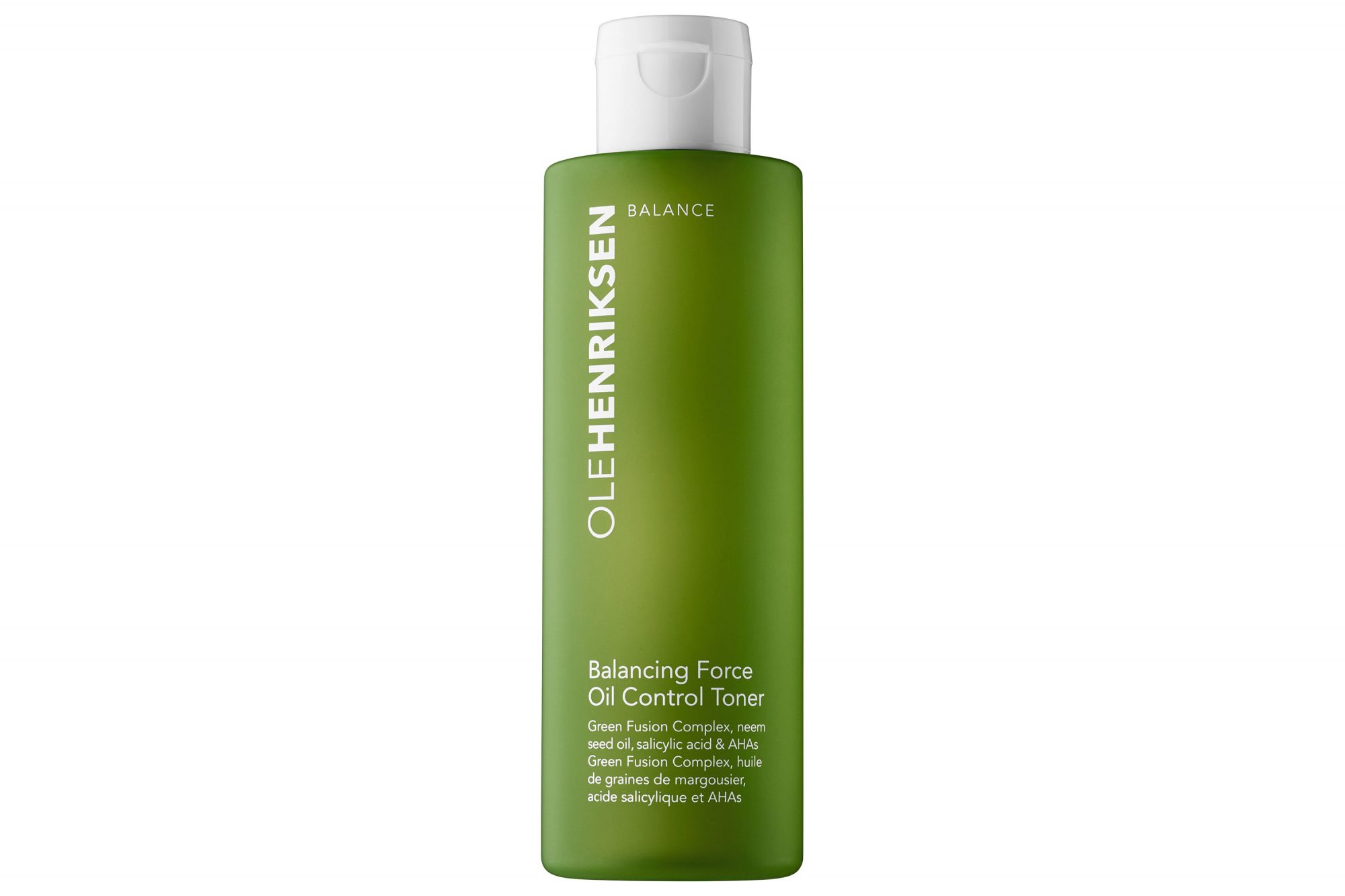 This toner uses a combination of salicylic acid, lactic acid, and glycolic acid to really dig into your pores and effectively clean them of debris and gunk. Plus, if you're looking to wake up as you do your A.M. skincare routine, this product's eucalyptus and peppermint scent will do the trick.