Tommy Wiseau is still holding out for an invite to the Oscars, and just pleaded his case on Twitter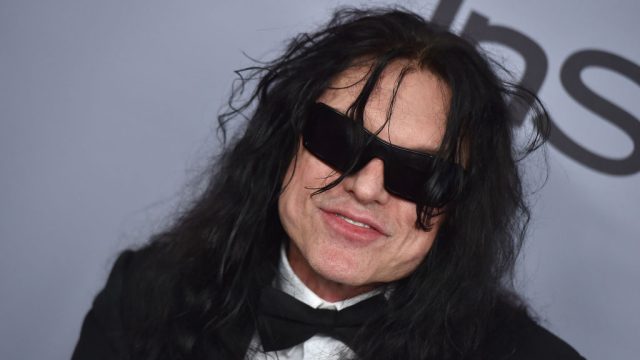 Tommy Wiseau, the notorious inspiration behind James Franco's film The Disaster Artist, really, really wants to go to the 2018 Oscars.
Wiseau, along with his friend Greg Sestero, created the cult classic The Room in 2003. Since The Disaster Artist came out in December, Wiseau has been enjoying renewed press interest. He appeared on Jimmy Kimmel Live alongside Franco and attended the Golden Globes with Franco too. When Franco won Best Actor in a Musical or Comedy, he even brought Wiseau on stage.
That's when one of the more memorable events of the night occurred. Wiseau attempted to grab the mic during Franco's acceptance speech, but Franco blocked him from speaking. Now, Wiseau is lobbying to attend the 2018 Oscars ceremony. And that's even though The Disaster Artist is only nominated in one category: Best Adapted Screenplay.
The near-shutout from the Oscars followed wins for Franco at the Globes and the Critics' Choice Awards. Around that time, sexual misconduct allegations came to light around Franco and his Studio 4 film school. Those multiple allegations may have affected the film's Oscars chances. But regardless of how many awards The Disaster Artist is or isn't nominated for, Wiseau seems ready to keep enjoying his days in the sun.
Wiseau tweeted his plea for an Oscars invite to the Academy on Friday, March 2nd.
He even referenced the attempted mic-stealing, promising not to do that again.
Fans of The Room chimed in on Wiseau's behalf.
One even suggested he should be presenting an award during the ceremony.
There's still time before the Oscars air on Sunday, March 4th at 8 p.m. ET. We're sure the Academy could find an extra ticket somewhere.