Rock legend Tom Petty has passed away at the age of 66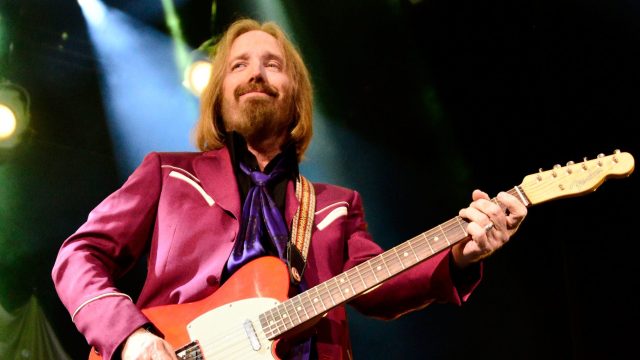 We're sorry to say that we have even more sad news to relay in what's already been a tragic day. Tom Petty was hospitalized Sunday night, and passed away late Monday night.
"Tom Petty was rushed to the hospital Sunday night after he was found unconscious, not breathing and in full cardiac arrest," TMZ, who first broke the news, wrote Monday morning, citing its law enforcement sources.
EMTs were reportedly able to find a pulse upon arriving to the singer-songwriter's home in Malibu. When they got there, Petty was in critical condition. Soon after, the musician was taken to UCLA Santa Monica Hospital and put on life support.
Petty's condition was unclear for a time, but TMZ updated its story to say that Petty had no brain activity upon arriving to the hospital, so the choice was made to take him off life support. The LAPD reported that he passed away Monday afternoon, but that statement was quickly refuted. Now, his family has released an official statement, stating that yes, the musician had sadly passed away:
"On behalf of the Tom Petty family we are devastated to announce the untimely death of of our father, husband, brother, leader and friend Tom Petty, said Tony Dimitriades, his longtime manager, explained in a statement. "He suffered cardiac arrest at his home in Malibu in the early hours of this morning and was taken to UCLA Medical Center but could not be revived. He died peacefully at 8:40pm PT surrounded by family, his bandmates and friends.
Petty was best known as the frontman to rock band Tom Petty and The Heartbreakers, known for hits such as "American Girl" and "Breakdown." Petty also released solo music.
This sad news arrives shortly after Tom Petty and The Heartbreakers concluded its most recent tour at the Hollywood Bowl in Los Angeles last Monday.
Our thoughts go out to Petty's family, friends, and fans during this difficult time.