A very attractive new actor has joined "Game of Thrones" for Season 7 and OMG
As if the Game of Thrones cast couldn't get any hotter, this amazing news from the Season 7 set comes rolling in. While many of our favorite Thrones characters like Jon Snow and Daenerys Targaryen are halfway through filming, it seems like new ones keep joining. And these intriguing new faces showing up on Game of Thrones' filming locations are raising many questions. We know a mysterious redhead was seen in Northern Ireland's Winterfell location. And we wondered if she could potentially be a new Jon Snow love interest?! But now a gorgeous star from Black Sails and Merlin has arrived, too!
We're talking about British actor Tom Hopper.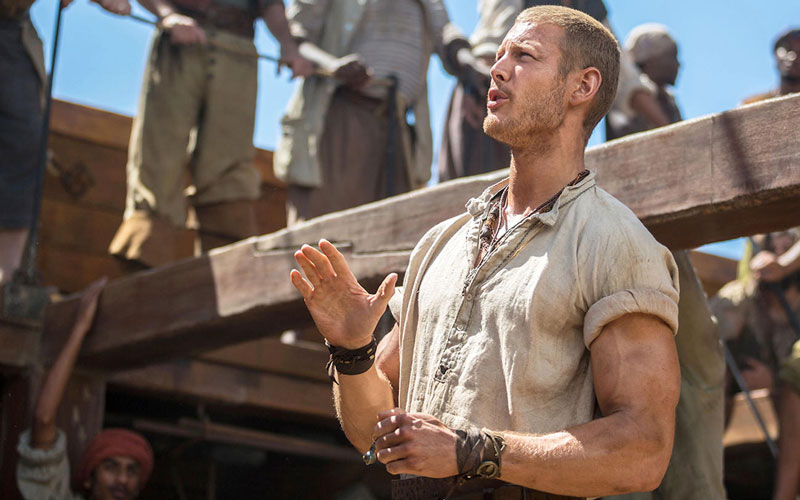 The sighting was initially picked up by Los Siete Reinos (aka "The Seven Kingdoms," a Spanish Game of Thrones fan site). And it looks like Tom and his perfect arms have been spotted hanging out with actor James Faulkner – who plays Samwell Tarly's jerk dad, Randyll.
Just hangin' out in Spain.
According to Watchers on the Wall, Tom was seen with several other Thrones stars earlier this week, too.
However, NOW we want to know what part could Tom be playing?
Will Tom play a new member of the Tarly family? Or maybe he'll just play some hot dude they hire to chase after Sam? We want to know!!! Meanwhile, WotW speculates that the show may even be recasting him into the role of Dickon Tarly (Sam's brother). Dickon, if you recall, was played by actor Freddie Stroma in Season 6.And this idea is not entirely out of the realm of possibility. Apparently, Freddie is having a scheduling conflict due to his work on the ABC show Time After Time.
Well, not that we needed it, but the addition Tom Hopper is just ONE more reason to get excited about Game of Thrones Season 7.