Tom Holland explains that the audition process for Spider-Man was basically like The Hunger Games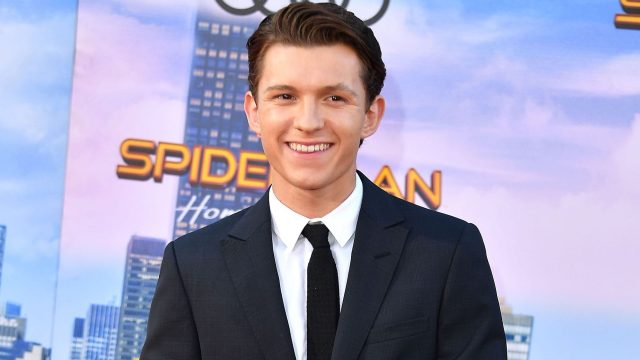 Spider-Man: Homecoming hasn't even opened in theaters yet, but it's already being called the best Spider-Man film to ever be made. In addition, Tom Holland — who stars in the film as the titular teen superhero — is also being widely praised for his incredible performance. After seeing Homecoming, you won't be able to imagine anybody else playing Peter Parker and his superhero alter ego, but it turns out the Spider-Man audition process was crazy intense for Holland.
In an interview with The Hollywood Reporter, Holland revealed that the road to Spider-Man felt very similar to another mega-hit franchise: The Hunger Games.
"When we did the screen tests, there were six of us all in this room waiting to audition. It felt like the Hunger Games," Holland said. "It was a real weird atmosphere because there's all these kids who really, really want this role. They were like, 'We'll let you know tomorrow.' Then you find out a month later what the verdict was."
But it seems Holland didn't necessarily even know about his casting before we did. The actor revealed he found out the same way we *all* learn about important life events: scrolling through Instagram in bed. Following Marvel on the app, Holland literally read his own casting announcement.
"I was in my bed scrolling through Instagram," He revealed to THR. "It had been about a month since my audition. And Marvel just posted a photo saying go to our website and find out who the next Spider-Man is. I went on the Marvel website on my computer and there it was: The new Spider-Man is Tom Holland. I went ballistic, like absolutely nuts."
Same, Tom. Same.
We honestly can't imagine anybody else except Tom playing Spider-Man in the MCU reboot and can't wait until Spider-Man: Homecoming hits theaters in *just* a few days on July 7th.