Tom Holland dressed up as Spider-Man and brought Zendaya to visit children in a hospital and our hearts are melting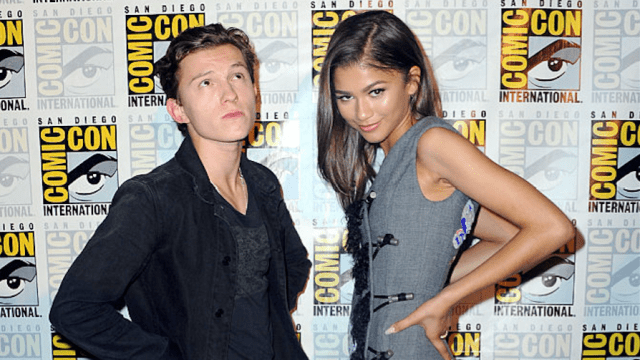 We just got (another) sneak peek at Tom Holland's Spider-Man after he visited children in a New York hospital to lift their spirits. We already knew that Tom would be a spectacular Peter Parker, thanks to his awesome cameo in Captain America: Civil War. But seeing him willing to take on the character just to bring a smile to deserving children's faces is making our hearts melt.
Tom Holland and Zendaya visited New York-Presbyterian hospital together to bring extra happiness this Thanksgiving season.
While Zendaya was just her normal (and totally badass) self, Tom opted to wear the full Spider-Man outfit.
Everyone involved was clearly loving every minute of this experience. Tom (as Spider-Man) happily greets one little boy who seems delighted by his company in this video.
Tom decides to take off his mask and reveal his true self, only to have the little boy tell him he prefers Batman in a pretty hilarious moment.
To be fair, the boy was sporting a Batman shirt, so at least he was staying true to his choices. Despite their supposed differences, the two got along splendidly.
Tom and Zendaya were joined by another Spider-Man: Homecoming star, Jacob Batalon. Together, they visited many other hospitalized kids.
The event was orchestrated by Lollipop Theater, an organization dedicated to "bringing movie magic to hospitalized children nationwide."
It seems like Tom, Zendaya, Jacob and everyone else involved in making this movie magic a reality enjoyed themselves immensely. We still have to wait until July 7th of 2017 to see more of Tom as Spider-Man. But at least we know he's already practicing to be a superhero IRL.