Tom Holland just shaved his head, and the internet is freaking out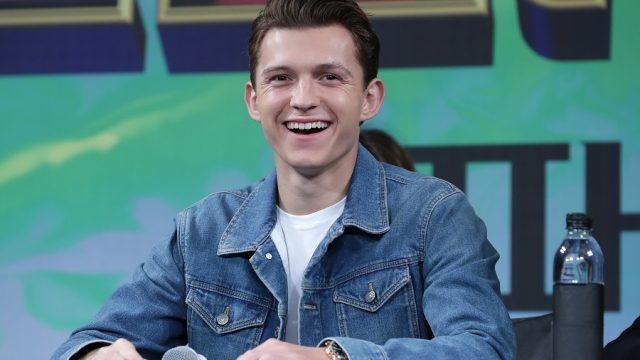 We don't really know how to ease into this one, so we'll just give it to you straight. Tom Holland is bald. The actor and internet boyfriend recently revealed his shaved head in a Twitter video, and now stans are in full mourning over society's loss of his former curly locks.
RIP, Tom Holland's effortless waves. RIP.
What made Holland decide to undergo such a dramatic transformation, you ask? The actor, who may be best known for playing Spider-Man, is reportedly preparing for a part in the Russo brothers' new film Cherry. He plays a former Army medic who suffers from PTSD, Entertainment Tonight reports.
Listen, we understand that this haircut is for a role. And we understand that it's "just hair" and it will "grow back." But, this is a version of Holland that we honestly never expected to see in our lifetime. So please be respectful and give us some time to figure out our emotions.
https://twitter.com/udfredirect/status/1181366295146532864
false
It's okay if you're afraid of this person you don't recognize. Bald Tom Holland will take some getting used to.
https://twitter.com/udfredirect/status/1181371069975937024
But we must rally together eventually and remember that we stan, no matter what's on Holland's head. false
https://twitter.com/udfredirect/status/1181368720570175491
The cut comes in the wake of Joe Keery's bangs that nearly broke the internet and Timothée Chalamet's bowl cut, and we just weren't ready for another hair mourning.
Whether Holland's new 'do is for a role, or he's using it to test the loyalty of his fanbase, we will all make it through this troubling time together.