Tom Holland just got cast in a MASSIVE new movie franchise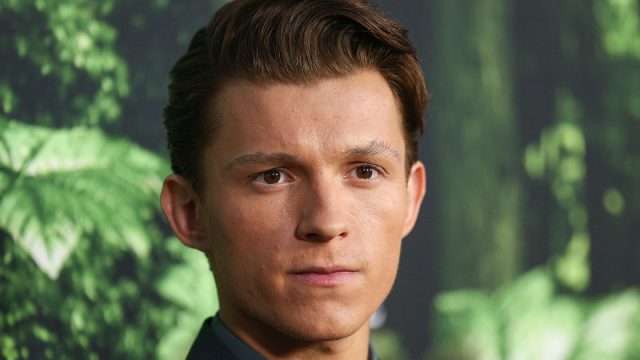 He's officially becoming one of Hollywood's go-to leading men, and now Tom Holland has been cast in another massive movie franchise.
Given his spectacular turn at performing Rihanna's "Umbrella" during a recent episode of Lip Sync Battle, we're a tiny bit disappointed that his next role won't be in a jukebox movie-musical of all Rihanna's biggest hits, but we're going to have to live with that. Of course, Holland is set to play Spider-Manin the upcoming reboot, Spider-Man: Homecoming, and is already booked to reprise the role in the confirmed sequel, too. We have to say, given how hilarious the trailer looks for the new movie, it's totally understandable that people would want more.
https://www.youtube.com/watch?v=xrzXIaTt99U?feature=oembed
And now Tom Holland has been confirmed for another massive role.
Fans of video games will know who Nathan Drake is. For the uninitiated, he's the lead character from the hugely popular and critically acclaimed Uncharted game series. The series is a bit like Tomb Raider, and it sees Drake, along with his companions, traveling the world to find treasures. The games have been noted for their intense and intricate plots — and, having played them, we can say they're pretty fun, too.
https://www.youtube.com/watch?v=hh5HV4iic1Y?feature=oembed
Well, Sony, who hold the exclusive rights for the game, are on the path to create a movie based on Nathan Drake, and they've cast Tom Holland in the role. We know that people might think that Holland doesn't look old enough to play Drake, and he isn't. But apparently Sony's upcoming movie will focus on the character's earlier life, and how he became an explorer, making it a prequel of sorts to the video game series.
According to a report by Deadline, also attached to the project is director Shawn Levy, who has worked on Stranger Things and the Night at the Museum franchise. Currently, the movie doesn't have a script, but it does have us pretty excited. We love origin stories, and anything that involves tomb raiding and mythical legends is right up our street.
In the meantime, while we wait for more news about the Nathan Drake movie, we're going to be able to get a fix of Tom Holland pretty soon. The star's upcoming movie, Spider-Man: Homecoming, is set for release on July 7th.