Tom Hiddleston's butt broke the Internet, because of course it did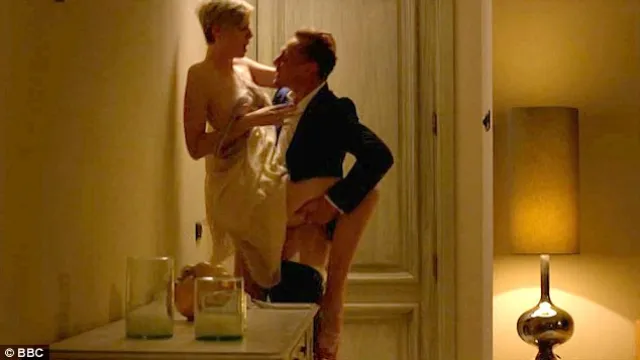 You know when something happens that makes your entire life, and you didn't even know you needed it until that moment, but now you couldn't live without it? That happened to the Internet last night after Tom Hiddleston fans watched an insanely hot sex scene featuring their bae in The Night Manager.
But before we talk about Tom Hiddleston's butt, a bit of background info: The Night Manager is a miniseries that began airing on BBC and AMC this year and is an adaptation of John le Carré's book of the same name. [Update: The Night Manager debuts on AMC on Tuesday, April 19 at 10/9C — mark your calendars now!]  The series revolves around Tom's character, MI-6 field agent Jonathan Pine. And, apparently, it's very steamy and has given Hiddlestoners (yes, that's the name for Hiddleston fans) the moment of their dreams.
The scene (which is very NSFW—we warned you!) features Tom's character and Jed Marshal (played by Elizabeth Debicki) finally giving in to their attraction to one another and seriously heating up a hotel room while Jed's boyfriend, Richard Roper (played by Hugh Laurie), was downstairs. As you'd probably imagine, Twitter had a lot to say about it.
Check out the steamy clip below, but be warned: it's NSFW, and it will also probably distract you for the rest of the day.