Watch out, Spidey! Tom Hardy is your new Venom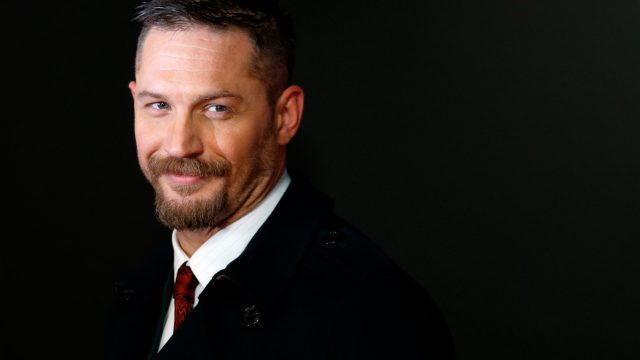 It looks like Tom Hardy is turning evil — well, more evil! Tom Hardy will play Eddie Brock, aka Venom, in the upcoming film by Sony as part of the "Sony Marvel Universe." This is awesome news for the Tom Hardy-lovers who have gotten used to him being in a movie every few months. Remember how he was in like *every* movie in 2015?! Now, maybe 2018 is the next "Year of Tom Hardy".
Spider-Man: Homecoming is the next film set to be released by Sony as part of their rebooted "Sony Marvel Universe" films — not to be confused with Disney's Marvel Cinematic Universe. (Sony owns some of the characters and had a deal with Disney for Spider-Man to appear in Captain America: Civil War last year). And now, Venom will be joining their slate!
Sony made the announcement, along with this epic photo of Tom, on Twitter:
We've seen the character of Venom before — in Spider-Man 3, Topher Grace played the character, but now Hardy will have a shot. He'll play Eddie Brock, the first Venom and one of Spider-Man's greatest foes. There's no news yet on what the plot of the film will be, but we have high hopes!
And apparently, Twitter does too. Most of the reactions seem pretty positive thus far:
Venom is a priority for the studio and will be out in theaters pretty quickly. The film will be directed by Zombieland director Ruben Fleischer and the release date is currently set for October 5, 2018. Basically, we'll have this Venom movie before you know it, so get excited!