Tom Hardy lost a bet with Leonardo DiCaprio and now he has to get a hilarious tattoo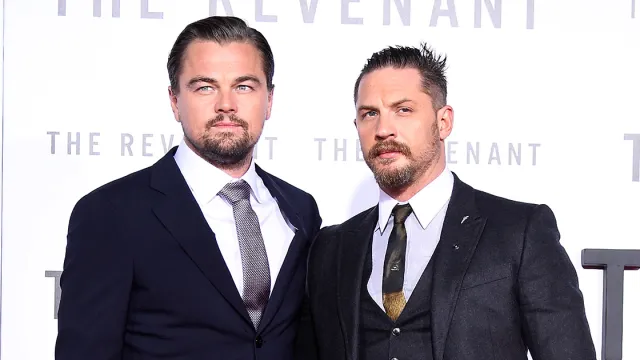 Imagine losing a bet to Leonardo DiCaprio and having to get a tattoo as a forfeit. For most of us it'd be a no-brainer. Leo tells us to get a tattoo we get a tattoo. However, when Tom Hardy lost a bet to DiCaprio to get a tattoo, the actor has put up a bit more of a fight.
While Leo has been pretty busy this year meeting with Obama to talk about climate change and releasing a documentary Before the Flood, that hasn't stopped the 42-year-old from taking a break from the serious stuff to have a wager with his former co-star, Tom Hardy.
The whole thing stems from the Oscars.
While Leo *finally* got that coveted Oscar at this year's Academy Awards, the actor made a bet with Hardy that he, too, would get nominated for an award. The pair starred together in the gritty drama The Revenant, and DiCaprio claimed that he thought that Hardy would get an nomination for his turn as John Fitzgerald.
Hardy, however, wasn't so convinced. In fact, so unconvinced was he that he'd get nominated for an award, that he bet Leo that he wouldn't win. The stakes were that the loser would get a tattoo of the winner's choosing.
Opening up to Esquire UK, Hardy told how, ultimately, he was nominated for an Oscar for his role and therefore would have to get a tattoo of Leonardo's choice.
"He wrote, in this really shitty handwriting: 'Leo knows everything,'" Hardy revealed. "Ha! I was like, 'OK, I'll get it done, but you have to write it properly.'"
LOL! We can totally imagine Leo just grabbing the nearest piece of paper to him and scribbling "Leo knows everything" in some very messy handwriting.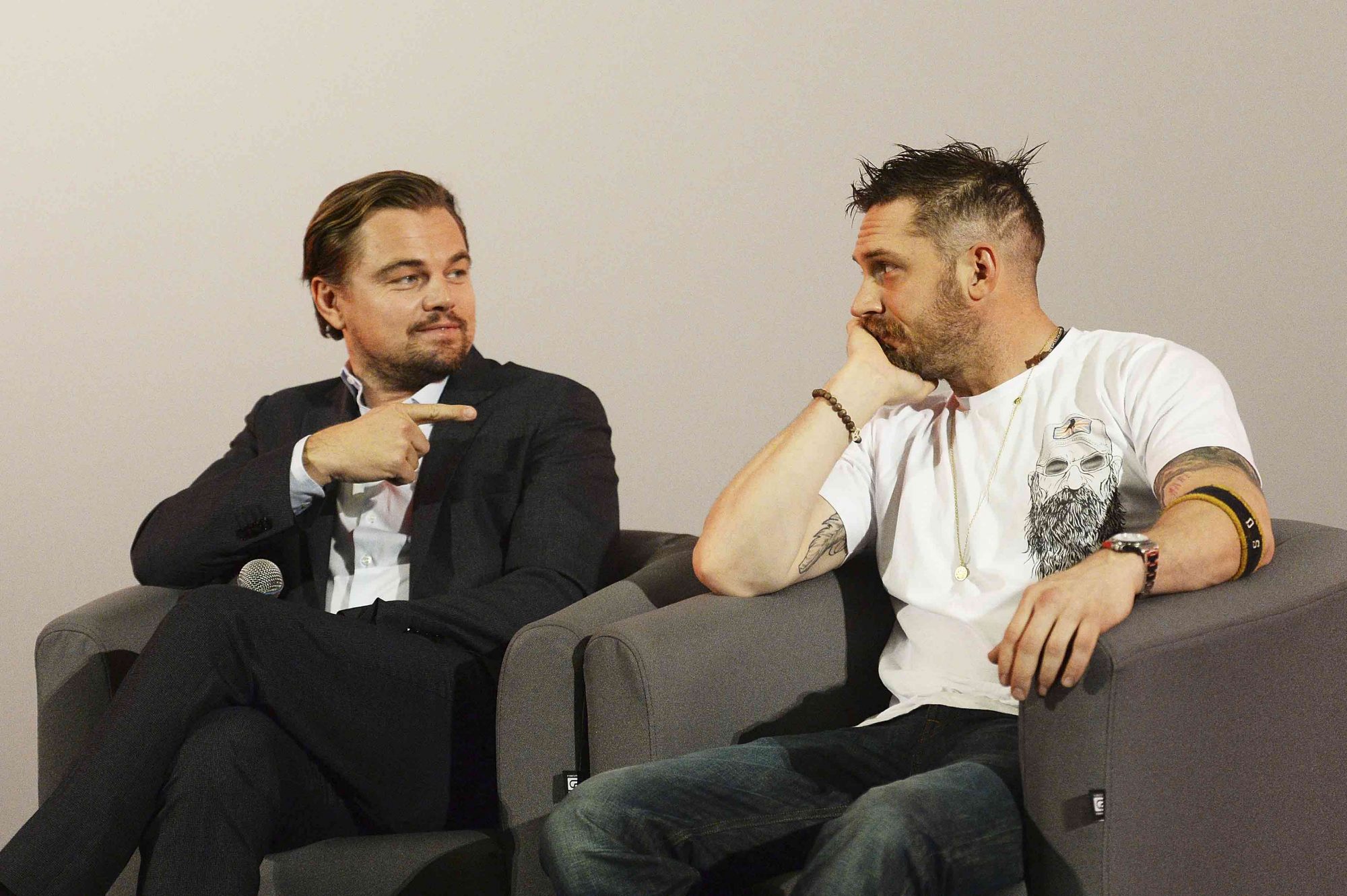 So, has Tom Hardy had his tattoo done? Well, while the actor isn't shy about getting inked up, it seems that he's got a bit of trepidation when it comes to fulfilling his side of the bet. In fact, he's sticking his feet in a bit.
"I haven't got it yet," he revealed,"because it sucks."
Well, we can't argue with that!