The first photo of Tom Hardy as Al Capone is here, and he's the spitting image of the infamous mob boss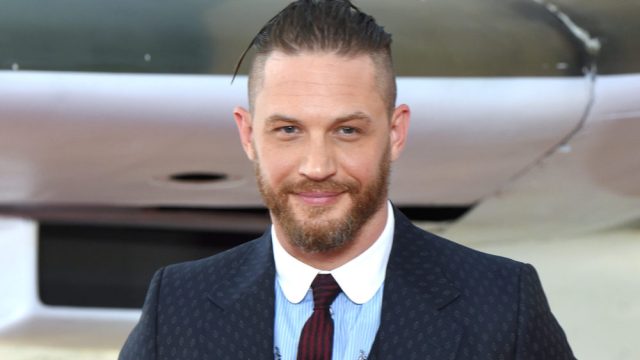 When Oscar-nominated actor Tom Hardy takes on a role, he pulls out all the stops. He transforms his physique to match the characters he's playing — from cutting weight to portray an MMA fighter (as seen in Warrior) to bulking up to play a supervillain (as seen in the Dark Knight Rises). He'll stop at nothing to give justice to his characters, which is why it isn't the least bit surprising that Tom Hardy has gone through another major transformation to play Al Capone in Fonzo.
The Venom actor took to Instagram to share the first look of him embodying the notorious Chicago gangster for the forthcoming biopic penned and directed by Fantastic Four helmerJosh Trank. Unlike other Al Capone-centered movies, which featured the mob boss in his heyday, Fonzo will show him in a different light. It will cover the years following his release from Alcatraz, when "dementia rots Alfonse's mind and his past becomes present as harrowing memories of his violent and brutal origins melt into his waking life."
This was a phase in Al Capone's life that has yet to be explored in the big screen.
After a decade of imprisonment and hospital stints to treat paralytic dementia (caused by syphilis), the original Scarface spent his last days with his family in Florida. A year before his death, medical examinations concluded that the former crime boss had the mental capacity of a 12-year-old child and would have imaginary conversations with dead men, some of whom he'd murdered. He died in 1947.
Although Tom Hardy has played a fair share of villainous characters throughout his entire career, this is probably the most intriguing yet — one that he finds the most compelling.
"It's not Al Capone as I expected him, which is what I really loved about it. When taking on an icon, you're always looking for something inventive and compelling and has a new angle," he told The Daily Beast. "It's not the classic Al Capone that you necessarily envision with the silhouette. I don't want to give too much away about it, but there's definitely a transformation with that role."
https://www.instagram.com/p/BgtxCs4h5NF
In addition to Tom Hardy, the Fonzo cast also includes Linda Cardellini, Dunkirk breakout Jack Lowden, Matt Dillon, and Twin Peaks actor Kyle MacLachlan.
No word yet on when the movie will hit the silver screen, but with a transformation like this, we wouldn't be surprised if there's an Oscar waiting for Hardy!