Tom Hanks and Lady Gaga will be on SNL together because this season is already epic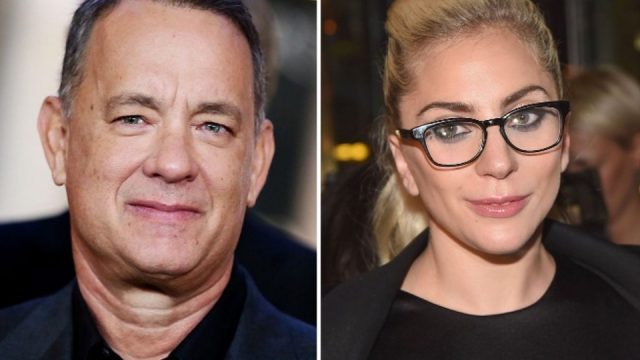 Season 42 of Saturday Night Live is already rocking our world with its serious star power. Last week Margot Robbie straight-up slayed as a host (Her Ivanka! OMG forever!!!), with some pitch-perfect cameos from Alec Baldwin as Donald Trump, Larry David as Bernie Sanders, and Darrell Hammond as Bill Clinton.
SNL is never smarter, funnier, and more watchable than during a president election, this is a truth universally acknowledged.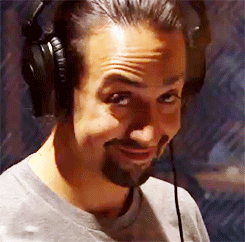 Just when we thought Season 42 couldn't get any better, we find out that next week Emily Blunt is hosting and Bruno Mars is musical guesting, and the week after Tom Hanks is coming back to SNL for the first time in *ten years* to host the October 22nd episode!
The last time Hanks hosted was in 2006 when he was promoting The Da Vinci Code, and with another big Dan Brown book-to-film adaptation to hustle for, Hanks is returning to SNL to get the word out about reprising his role as famous symbologist Robert Langdon in the upcoming Inferno.
And, of course, as the SNL cork board told you, Lady Gaga will be musical guesting.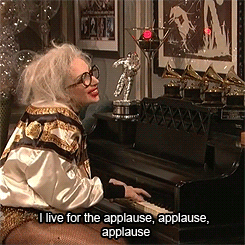 Okay, SNL is off to an officially epic start this October. Who needs Saturday night plans out on the town when you can just stay home this month and have these geniuses entertain you silly?