Tom Hanks watches Emma Watson too closely in this new trailer for "The Circle" about creepy surveillance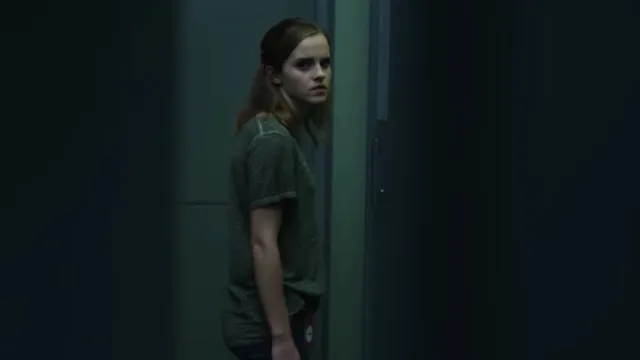 Tom Hanks can create some extremely lovable characters. But in his upcoming movie, The Circle, his nice guy appearance has some really dark undertones. And he delivers a chilling performance in the latest trailer for film.
The first trailer for the movie focused more on Emma Watson's character. But this one has a lot more Tom Hanks. He plays a tech guru who unapologetically monitors huge parts of the world. And, we have to admit, it has us significantly more creeped out by the star than ever before.
https://www.youtube.com/watch?v=QUlr8Am4zQ0?feature=oembed
From both trailers, we get a clear idea of exactly who Tom Hanks' character portrays himself to be. But in this latest one, we see some behind-the-scenes looks into who he really is.
Plus, we get a real sense of just how all-knowing and powerful The Circle is, as well.
And, needless to say, it does not exactly put us at ease.
As a new hire, Emma Watson seems to fit in perfectly to The Circle culture. She even strikes up a friendship with John Boyega, who played a major role in the omniscient technology's design. But she becomes uncomfortable with the level of surveillance being placed on her and her counterparts. And, being the true hero she is, she seems to do something about it.
Only, Tom Hanks isn't too pleased with her decision.
The movie is, of course, based on the book by Dave Eggers with the same name. We can't wait to see how they bring this creepiness to life – and hopefully learn from some of this fictional futuristic world's mistakes. The movie will premiere April 28th of this year. And we'll definitely be watching.