Tom Hanks and Ellen DeGeneres have a ~Pixar Off~ and it's literally the greatest thing in the world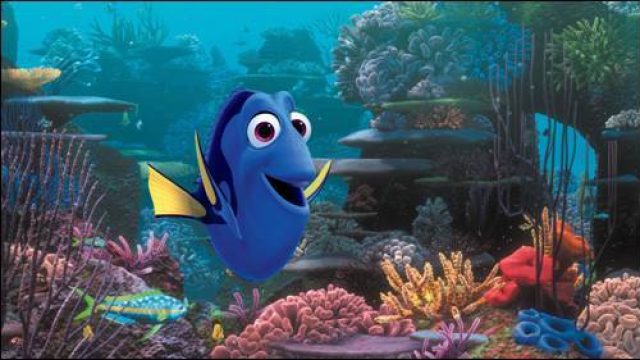 What would happen if Sheriff Woody met Dory IRL? While that's a Pixar cross-over that sounds too good to be true, it actually just happened and everything about it is giving us LIFE. Welcome to Pixar Land, our new favorite vacation spot.
Tom Hanks recently just stopped by The Ellen DeGeneres Show, to hang out with his good friend Ellen. And when you've got Woody and Dory together in the same room, of COURSE Pixar is going to come up. The two start off chatting about how odd it is to do the voice IRL — when not animated — and that leads into them telling the audience to CLOSE THEIR EYES. Why?
The two want to slip into character, and the only way to do that is if you ~believe~.
If this doesn't put a smile on your face, nothing will. Your heart should have grown roughly five to six sizes by the time the clip is over.
There's just something about the way Hank's yells, "BUZZ!!" He then goes on to elaborate that Woody is always "clenched" and that a lot of his voice acting is yelling the same toy phrase again and again, or going "ooofff." DeGeneres, on the other hand, does a whole lot of gasping.
We don't know how it will happen, that's for Pixar to figure out, but we need this Toy Story/Finding Dory mashup to happen on the big screen, and soon.