Tom Cruise just addressed the British doppelganger rumors
ICYMI, Tom Cruise has a ~serious~ lookalike out there. Well, Tom Cruise just addressed the British doppelganger rumors on The Graham Norton Show, reported Metro. Of course, the star has been busy promoting his new film, The Mummy, which hits theaters on June 9th. In it, Cruise plays Nick Morton, who unearths an ancient princess, now a mummy, Ahmanet, played by Sofia Boutella, according to Variety. While she plans to destroy the world, Morton and his colleagues must stop her. We. Are. Intrigued.
Cruise has also been busy filming Mission: Impossible 6, which we also can't wait to see. But first, let's take a look at his doppelganger!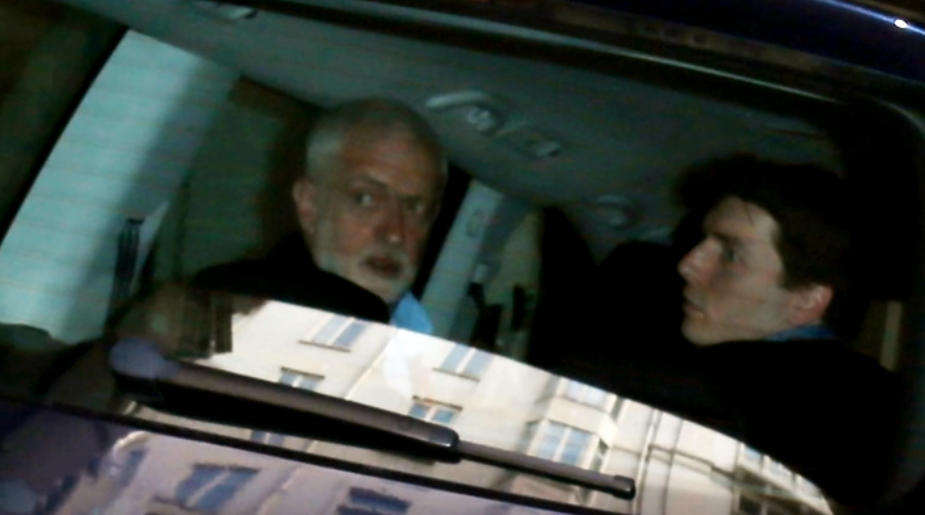 CRAZY, riiiiight?! Even we had to do a double-take, then a triple-take!
People on Twitter couldn't believe it either!
So, on The Graham Norton Show, Norton asked Cruise what he thought of his lookalike, who was seen with Labour leader Jeremy Corbyn back in May. At first, when Norton asked if it's Cruise, the actor joked that it's him.
"Yes. Yes it is, Cruise said on the show, reported Metro. "I was advising him to go to the debate.
LOL-LOL-LOL!
Then, Cruise said, "It does look like me, yes, yes.
You can see the clip from The Graham Norton Show here to see Cruise's reaction for yourself!
https://www.youtube.com/watch?v=uJvspD9YtEY?feature=oembed
We ~still~ can't believe it's not him.
So who is the man with Corbyn? Labour aide James Schneider, founder of Momentum and one of the leader's spokespeople, BuzzFeed News reported. If Cruise wasn't the super busy actor he is, we'd really think he has a job moonlighting as Corbyn's aide! Wouldn't you? Meanwhile, we'll get ready to see The Mummy in less than a week! Who's with us?!