Tom Brady decorating the Christmas tree with his daughter might be the cutest holiday moment this season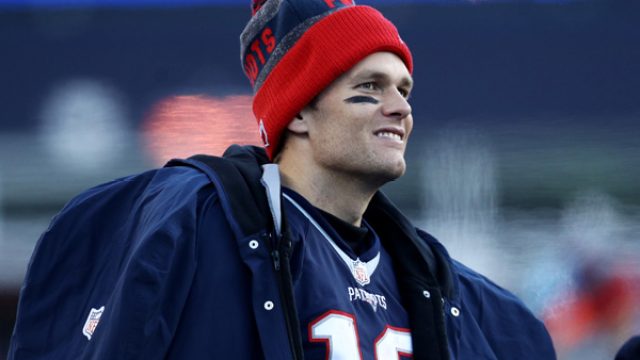 Cuteness alert! Patriots player, Tom Brady decorating the Christmas tree with his daughter is the sweetest thing you'll see this holiday season. Okay, maybe there are sweeter things out there, but this is a top cuteness moment in our minds.
Before Christmas hit — and Brady had to play football on Christmas Eve — he spent some time at home with his family and nailed it as super dad. Our favorite moment for the Brady family Christmas was when the quarterback decorated the tree with his adorable daughter, Vivian.
Brady's wife, Gisele Bundchen simply captioned the photo with a heart and yes, our hearts are melting.
In the photo you can see the New England Patriots' QB putting an ornament on the tree. On the other side, Vivian is placing her own ornament on the festive tree. She's rocking fairy wings, unicorn slippers and a rainbow tutu. So, we guess you can say Vivian is our new style hero!
If this doesn't give you all the feels than we don't know what will.
Earlier in the month Brady celebrated Viv's 4th birthday with a precious picture of her and Bundchen on his Facebook account and the love just keeps growing for this family.
"My baby girl isn't a baby anymore...Happy birthday Vivi — we love you so much!!" he wrote on the sweet photo.
If you still want more proof that Brady is the cutest dad ever, then you must relive his Thanksgiving memories with us. Yes, on Thanksgiving in between playing football — and being one of the best players in NFL history — he made treats with his kids.
Ugh, it's so stinking cute!
PS: We have one more precious Brady picture to make your Tuesday even more merry and bright below.
You're welcome.