The Tokyo 2020 Olympic mascots have been revealed, and they're crazy cute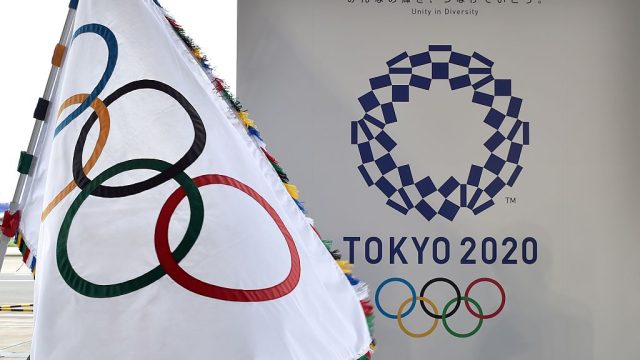 As we say goodbye to the 2018 PyeongChang Winter Olympics, it's time to start looking forward to the 2020 Tokyo Summer Games. To help amp up the excitement, the Tokyo Organizing Committee of the Olympic and Paralympic Games unveiled the Tokyo 2020 mascots on February 27th. And considering all of the previous mascots for the Olympics, it should come as no surprise that the mascots for the Tokyo Olympics are universally adorable.
According to the Olympic Games website, more than 2,000 entries were submitted to be considered for the Tokyo 2020 mascots. Three designs were selected and then sent to nearly 17,000 Japanese elementary schools. The students voted on their favorites, and chose a design by 43-year-old graphic designer Ryo Taniguchi as the winner.
The theme of the Tokyo Olympics is "innovation from harmony," so there is a futuristic vibe to the two characters representing the 2020 Olympic Games. And while the mascots for the Olympics and Paralympics look pretty similar, they do have some differences in their cutesy appearance. The mascot for the Olympics is dark blue and appears to have a visor, while the mascot for the Paralympics is "cherry blossom pink" and appears to have wings.
Both Tokyo 2020 mascots are charmingly fierce, with the spirit of the Olympic Games in their eyes.
When compared to the other two options, the winning mascots look more like superheroes, which totally makes sense since the athletes who participate in the Olympics and Paralympics have almost superhuman abilities.
Chair of the Mascot Selection Panel, Ryohei Miyata, also commented on how the mascots help to represent the vision of the Games.
"I cannot wait to see these two characters coming to life in the stadiums, on the streets, and on TV. The children selected two mascots that embody both ancient tradition and new innovation," Miyata said. "I believe this is an excellent choice since Tokyo 2020's branding vision is 'Innovation from harmony,' which implies that innovation will occur when the old and the new of Tokyo and Japan come together."
While we have two long years before the 2020 Summer Games, these mascots help to make the Olympics seem closer. In the meantime, the 2018 games aren't over just yet — you can still get your fix by watching the PyeongChang Paralympics in March.