Todd Fisher said that it was Debbie Reynolds' destiny to be with Carrie Fisher, and we think that's such a beautiful sentiment
Well, this might be the most beautiful thing we've ever heard. Todd Fisher says it was Debbie Reynolds "destiny" to be with Carrie Fisher and we're trying not to tear up over here.
In one day's time, Fisher lost both his sister Carrie — aka our forever Princess Leia — and his mother Reynolds and our hearts go out to him. Despite having to say goodbye to the most important women in his life this week, Fisher has stayed strong and given some perspective on his mother passing one day after his sister.
In fact, he revealed that he is comforted by the fact that they are together, which is so sweet and heartbreaking at the same time. "My mother wouldn't have it any other way," Fisher told ABC News' 20/20 about the Unsinkable Molly Brown star dying within 24 hours of her eldest child.
"From the family's perspective, this is Debbie's destiny," he explained. "She didn't want to leave Carrie and did not want her to be alone."
Okay, now we are in full crying mode. This is such a beautiful perspective.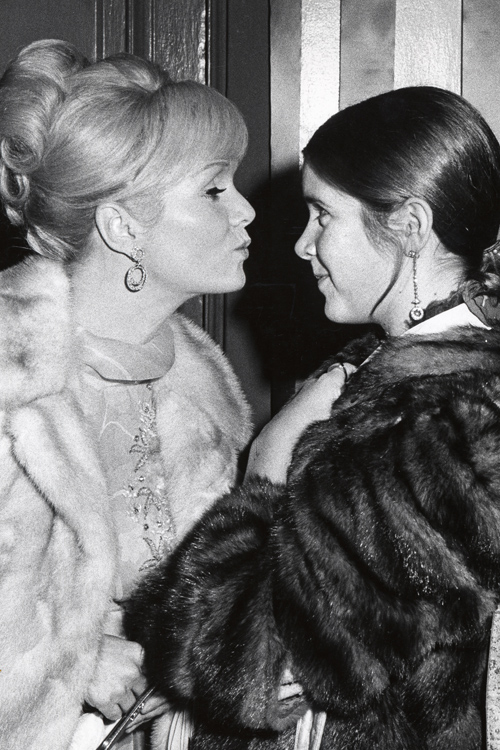 "She didn't die of a broken heart," Fisher continued. "She just left to be with Carrie. Carrie was a force of nature in her own right, you know, it took another force of nature to bridle and work with that and she was great with her."
Despite reports that the Singin' in the Rain actress died of a broken heart, her son says it wasn't like that at all. She chose to be with her daughter.
"It wasn't that [Reynolds] was sitting around inconsolable, not at all," he revealed. "She simply said that she didn't get to see Carrie come back from London, she expressed how much she loved my sister."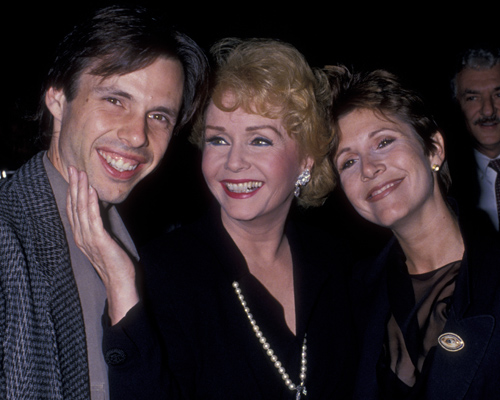 On Wednesday, before Reynolds passed away, Fisher recalls what he considers her choice to join Carrie in heaven. "She then said she really wanted to be with Carrie," he said. "In those precise words, and within 15 minutes from that conversation she faded out and within 30 minutes, she technically was gone."
Fisher might understand his mother's decision to be with the Star Wars legend, but the family is definitely heartbroken over losing two of the leading ladies in their own lives.
"We're broken-hearted, those of us that are left behind," he said. "We also are happy that they're together. It's horrible, it's beautiful, it's magical they are together, it's beyond words, it's beyond understanding."
Wow, we couldn't have said it any better ourselves. We, too, are still reeling from the tragic losses, but the fact that they left this world together is horrible, beautiful, and yes, in some ways, magical.