This "Today Show" personality had a "premonition" that Hoda Kotb would be a mom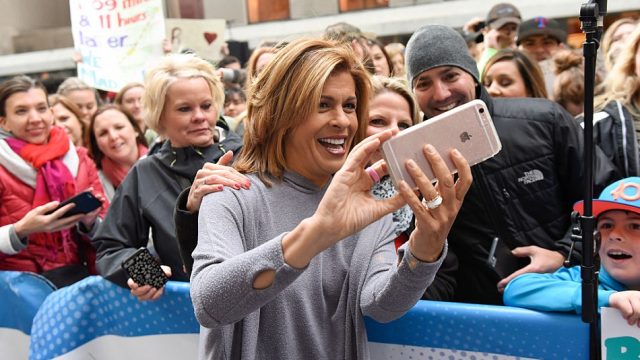 It's so sweet to see that Hoda Kotb is enjoying motherhood. The Today Show host has described the situation, saying that she was "exhausted and overjoyed," and very happy. Back in February, Kotb adopted a little girl and named her Haley Joy. Her co-host,  Kathie Lee Gifford, was trusted to keep the secret before the adoption officially occurred. And thankfully, Gifford doesn't have to worry about Kotb having another lady in her life — the two still make time for each other, with Kotb admitting that she still has "wine time" during the weekends.
But, it wasn't Gifford who predicted that Kotb would embrace motherhood. In fact, it was Dylan Dreyer, who also just had a little one. The meteorologist gave birth to baby Calvin about three months ago.
"I had absolutely no inkling. I had a dream though," she said to E! "For some reason, I was in the makeup room one morning. I was still very pregnant and Savannah was pregnant, and I said, 'Hoda, weirdest thing. I had a dream you were having a baby, too!'"
So, Dreyer can pretty much predict the future. Good to know.
Just by this photo alone, you can tell that Kotb is in love with motherhood.
Savannah Guthrie — who also had a baby recently — agrees. She also shared some kind words about Kotb.
"Hoda is just somebody who exudes joy and happiness," Guthrie said. "You already thought she was maybe the happiest person you knew, but then when you see her with her little baby, it's like all is right with the world."
We're so glad that she is doing well. We have no doubt about it — she's an amazing mom.