Today in WTF: someone actually dyed their hair with Nutella
Ready to take your love of Nutella to the next level? Well, today in "WTF?!" someone actually dyed their hair with the chocolatey, hazelnutty spread. Abed, the "creative hair colorist," and owner of Salon Abed & Samer in Beirut, is definitely getting creative with this one! His wild invention even caught the eye of queen beauty diva Huda Kattan, who shared it with her 16 million Instagram followers.
This is *almost* as bizarre as the time someone stole $30,000 worth of Nutella.
Abed's lovely lady client started with a sunny strawberry blonde hair color and appears to have had an additional lightening treatment before the appetizing application. (Maybe this makes it absorb better?)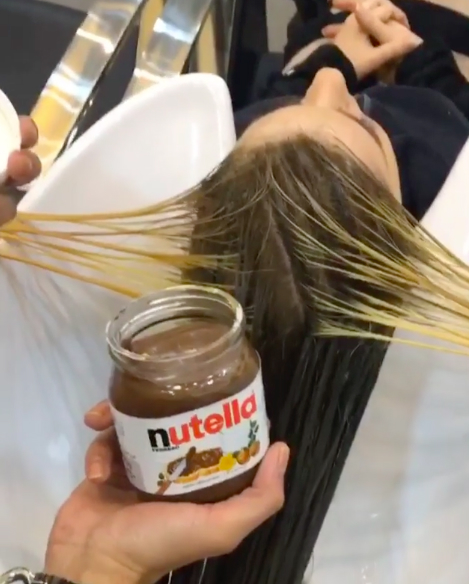 In the video, the stylist spoons generous globs of deliciousness onto the client's long locks, and then opens a can of condensed milk which he then drizzles on top of the concoction.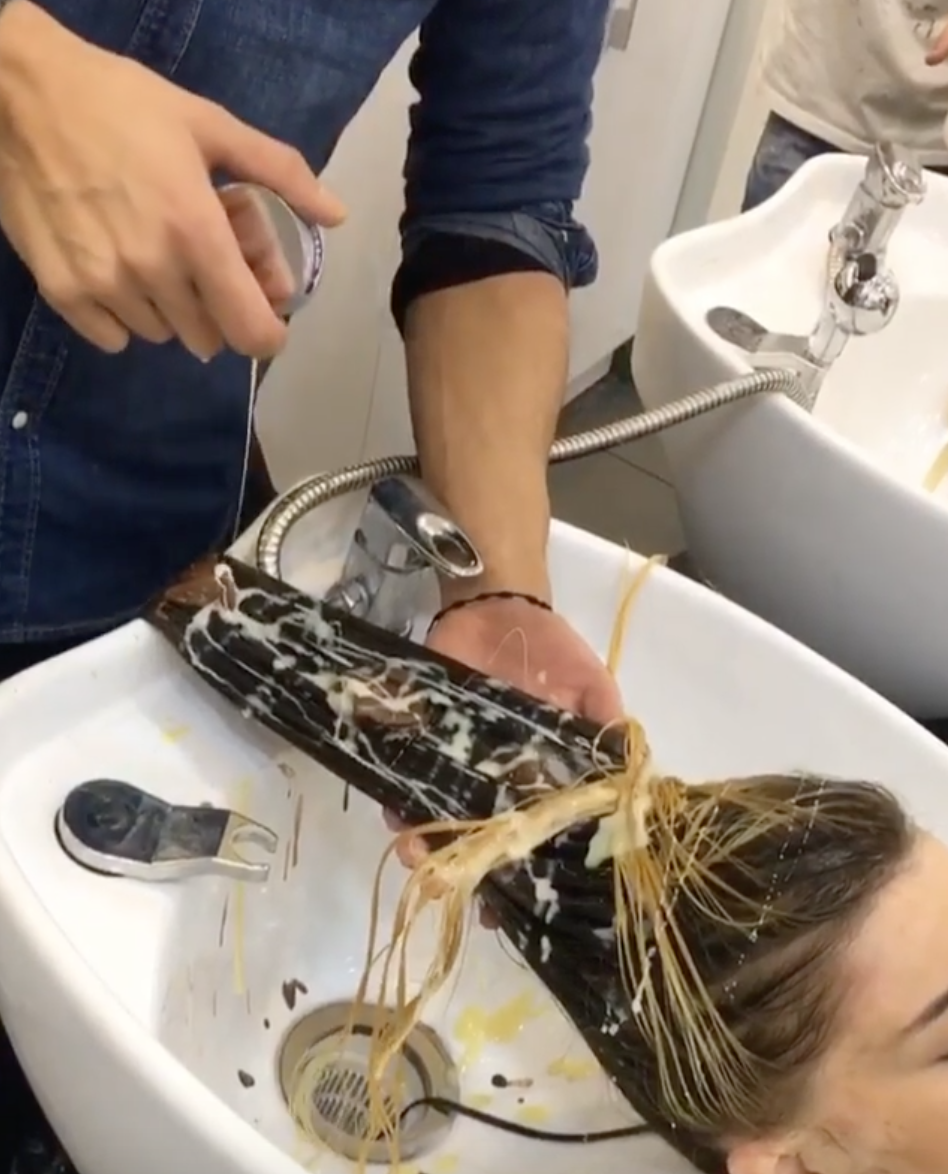 For the last few seconds of the video, Abed fluffs the beauty's bouncy locks in the way only a truly dedicated and passionate hairdresser can.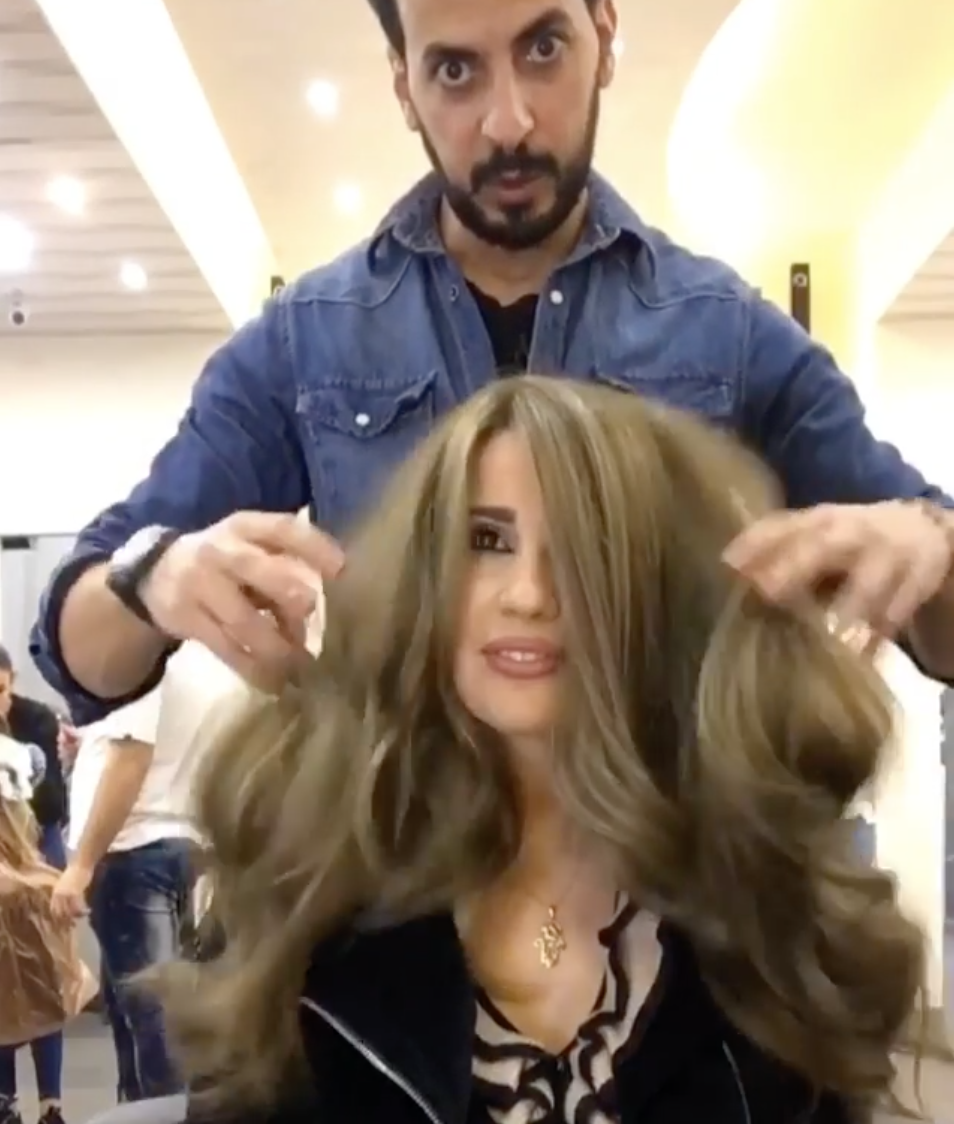 As the caption of the video reads, "Life is not perfect but we make sure that your hair can be!"
With reactions on Instagram ranging from "I'd rather eat it" to "I can only imagine what it does to the stomach…" to "Ew, gross, no!" in several dozens languages, the process seems to elicit a response no matter what.
The results are subtle, and we're not sure how long it'll last, but one thing's for certain — this process is not recommended for those with nut allergies!