ColourPop is teaming up with Sanrio on a huge Hello Kitty-themed makeup collection
If you've been a fan of Hello Kitty and Sanrio since you were a wee one, you're probably pretty pleased with the fact that we're still able to enjoy our favorite cat (with no mouth) well into adulthood. With the existence of Hello Kitty wine, Sanrio clothing and shoe collabs, and a Hello Kitty-themed cafe, it's been proven time and time again that our favorite childhood character isn't just for kids.
And now, one of our favorite makeup brands, ColourPop, has teamed up with Sanrio on a limited ColourPop x Hello Kitty collection. That's right, beauty lovers! We're going to be able to wear Hello-Kitty inspired eyeshadows, blush, highlighter, and lippies! It's a dream come true!
The collection, which is the first lifestyle brand collaboration for ColourPop as well as their most expansive one, will include four eyeshadow sets, a face kit that contains three shadows, blush, highlighter, and ultra matte and ultra gloss lip colors, plus a limited edition cosmetic bag.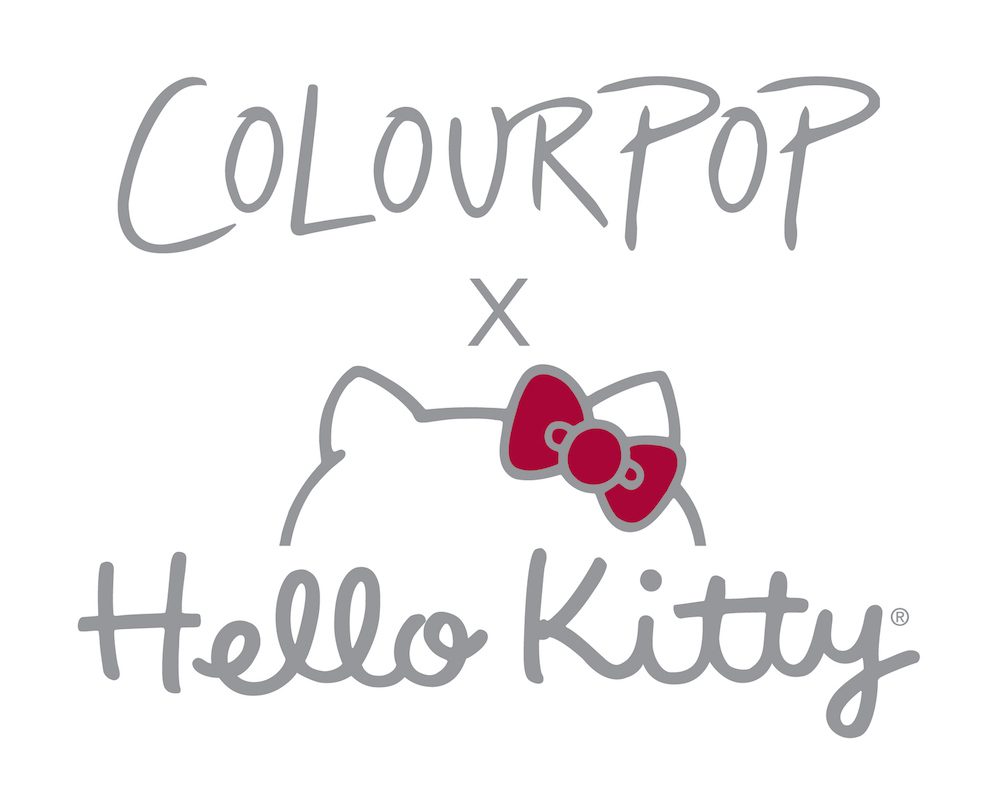 "ColourPop's nontraditional approach is aligned with Sanrio's philosophy of bringing unique products and experiences to our fans," said Jill Koch, Sr. Vice President of Brand Management and Marketing at Sanrio, Inc., in a press release.
"Our collaboration brings together an exclusive collection of cosmetics that offers a wide range of on-trend colors inspired by Hello Kitty's supercute world. Blending quality and accessibility, the ColourPop x Hello Kitty collaboration will delight both our avid fan bases and beauty enthusiasts alike.
Laura Nelson, ColourPop's president and founder added:
"Since ColourPop launched in 2014, we use our collaboration program to provide different perspectives on beauty, and Hello Kitty is the ultimate icon to do just that."
"The collection's eye, cheek and lip products blend our love for color, trend and accessibility. We couldn't be more thrilled to offer fans a pout, flush and flutter, launching just in time for Hello Kitty's birthday on November 1st."
While photos of the products have not been released as of yet, we can start daydreaming about them while reading the details:
Eyeshadows
For shadows, which will be available to purchase as single shades or in a quad, we'll have Rainbow, a sheer white with highlights of silver & pink glitter in a glitter sheer finish; Small Gift, mid-tone peachy pink in a pearlized finish; School Bus, deep navy blue in a pearlized finish; and Friendship File, warm peachy beige dusted with pink & silver glitter in a metallic finish.
Lips
https://www.instagram.com/p/BLwYJzIhrl3
ColourPop's Ultra Glossy Lip color offerings will include Trinkets, crisp blue/red with soft sparkle in a sheer finish; Arigato, bright hot pink topped with a ton of hot pink glitter in a sheer finish; Supercute!, bright warm pink doused with pink glitter in a sheer finish.
The Ultra Satin Lip will be available in Lock Diary, a saturated fuchsia; and Tiny Chum, a baby nude pink.
Ultra Metallic Lip, ColourPop's intense metallic liquid lipstick will be available in just one shade — Surprise, a dynamic ruby red that is topped with copper and hot pink glitter. Okay, that already sounds amazing, we have to admit.
https://www.instagram.com/p/BLvPg3fhC4l
Lippie Stix, AKA ColourPop's iconic creamy, full-coverage lip colors, will be available in Let's Play, a brilliant cranberry lightly dusted with hot pink pearls in a satin luxe finish; Date Mate, a vibrant cool-tone fuchsia in ColourPop's "matte " finish; and Konichiwa, a mid-tone cool blue pink in a crème finish.
Face stuff
https://www.instagram.com/p/BLn2OdOhtqP
For blush, we'll get Coin Purse, a bright cool-toned rosy pink blush in a matte finish, and for highlighter there's School is Fun, a soft iridescent duo chrome gold highlighter.
Overwhelmed with excitment? Don't forget — the collection, which ranges from $5 to $42, will launch on ColourPop's website on November 1st, just in time for Hello Kitty's birthday! Just enough time to get your wishlist in order!