Meet Toby LittleDude, the Hipster Dog of Instagram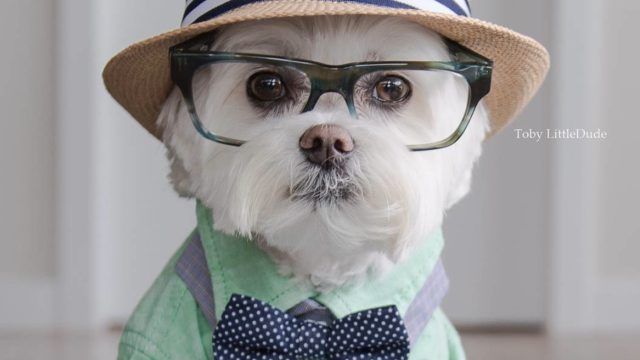 Be still our bow tie-loving hearts. We've fallen madly in love with a hipster dog on Instagram, and he's so adorbs that we can't even pretend to be cool about it.
Allow us to introduce you to Toby LittleDude. Toby (who goes by "Tobes" because obviously) is a Maltese and lives in Vancouver, where we guess he spends a lot of time playing the ukelele, drinking his dog water out of Mason jars and loving Milk-Bones (ironically, of course).
We haven't seen anything this amazing since the hipster flower beard. Seriously. Tobes is basically the Ryan Gosling of dogs. Hey Girl, wanna get away for the weekend?
Like any good hipster, Tobes is a fan of the flat white.
And on Sundays, he's all about Netflix and chill.
He can rock a scarf like nobody's business.
And hoodies, too. (I mean, DUH.)
You know this plaid blanket came from a thrift store.
That hair, tho.
But we love Tobes best when he rocks a bow tie.
Call me, Tobes. We can hit up a food truck. Or a farmer's market. Or a Fox Searchlight flick.
Just call me, k?