Harper Lee's estate just made a decision that could take "To Kill a Mockingbird" off required reading lists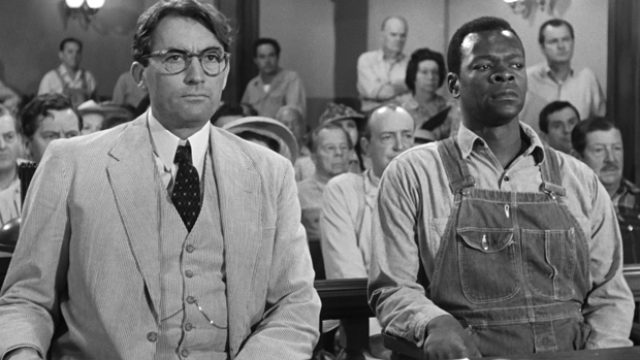 Scout, Jem, Atticus, Calpurnia, Tom Robinson: for many of us, these characters and the story of To Kill a Mockingbird are a part of our collective formative experiences with books and great literature. Many of us met these seminal characters thanks to English classes, where the book is one of the most-assigned pieces of reading at public schools in the country.
The days of high school kids being introduced to the complex moral situations of To Kill a Mockingbird may be over, however, thanks to a controversial decision by author Harper Lee's estate, just months after the famously reclusive writer passed away. The New Republic is reporting that they received an email from Hachette, the sole publisher of the book's mass-market paperback edition, saying they had been ordered to cease production and liquefy their stock. Not surprisingly, the Internet is not okay with this plan.
Of course, it's not like the book will stop being produced entirely or go out of print, but the loss of the mass-market paperback version could spell a huge problem for public schools for one reason: The edition is designed to be extremely inexpensive, frequently costing half as much as the pricier trade paperback edition. For schools on a tight budget, doubling the cost of buying a class set of the novel could force them to drop the American classic from their reading lists entirely.
No one is quite sure of the motive behind the cancellation, but there are a few worrying issues potentially at play. First, a judge ordered the contents of Harper Lee's will sealed, so there's no way to be certain that orders from the author didn't come into play. Second, Hachette only publishes the mass market edition, all other versions are produced by publishing giant Harper Collins, which stands to make more money by monopolizing their rights to the book. Third, and possibly most telling, Harper Lee's estate will likely make more profit by eliminating the mass market edition in favor of the more expensive trade paperback.
Whatever the motivation, the idea that To Kill a Mockingbird could vanish from public schools is certainly worrying. While some schools may be able to afford the pricier editions and others still might make do with digital editions, donated books, and used copies purchased from sites like Amazon, we'll all just have to hope that public schools don't lose out on this important story completely.