To all the Black women I've ever needed, in my life and throughout history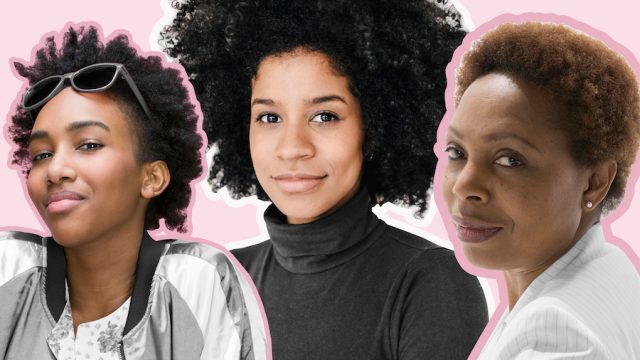 I didn't like vegetables — at least I didn't think so. The way my grandmother fused together lima beans, corn, diced tomatoes, and other ingredients to make her special version of succotash was so magical that it wasn't until adulthood that I realized my favorite childhood dish was a vegetable stew. Everything my grandmother did was magical to me. The way she fell asleep sitting up on the corner of her bed, her face perched in her hands with her jet black hair perfectly folded into pink foam rollers. The way her voice could deliver church hymns that rang throughout the entire house and even outside.
The stories of her life before I knew her — growing up in a small Mississippi town in the segregated South, being a teenager who cared for the children of a white family — were the most intriguing I'd ever heard. She was magical, but she was also a mystery. Every March when we celebrated her birthday, my sisters and I would sing. "How old are you? How old are you?" "I'm sweet 16!" my grandmother would squeal, and my sisters and I would giggle like it was a new joke. But upon her death, her birth certificate revealed that she was younger than we'd thought. We knew she ran away from that small town in Mississippi to the South Side of Chicago, where we called home, but we didn't know much more than that — she didn't' tell us. What she did tell us was that you should always wash your feet before you get in the bed. She taught us how to bake and to cook. She taught us the value of working hard, saving money, and still finding time to take care of yourself.
Most importantly, she taught me that Black women are magical, sometimes mysterious, but always irreplaceable.
When my grandmother died, I saw my mother's heart break for the first time. In that moment, I realized that my mother needed her too — maybe more than I did. A few years before, we had left Chicago and moved to a small college town so my mother could pursue a college degree. My sisters and I, all teenagers, knew that my mother was working hard not only to provide for herself and her children, but for my grandmother so she could have the life she deserved. It was an almost impossible goal — to give someone the world — but it never stopped my mother from trying.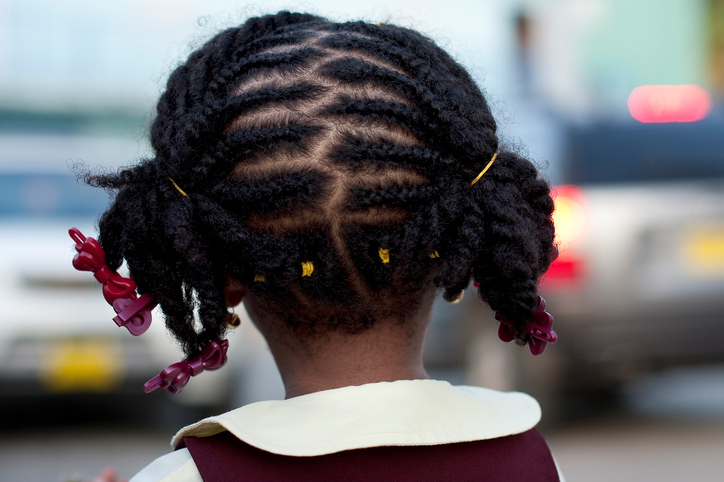 In that small town, I was the only Black girl in my school class — except for one other student. She didn't stare with confusion at the box braids I always pulled into a high ponytail on top of my head. She didn't scoff at the AAVE I used so casually in conversation. I was not an alien to her. I was not an "other." We became best friends and she became a safe space. I learned from her as she switched between two different selves — the one who spoke my language and enthusiastically shared my love of hip hop and Janet Jackson, and the one who made people in our predominantly white town feel comfortable with her mild responses and brief pleasantries. We drifted apart by high school, as friends do.
I spent the next four years learning to almost perfectly navigate an environment that was designed for people who didn't look like me. This skill served me well — until college, when I finally met the first Black woman teacher I'd had in the ten years since leaving Chicago. She walked in front of the large introductory sociology lecture class and introduced herself. Her salt-and-pepper hair was twisted down her back into dreadlocks — a stark contrast to my now straight, relaxed hair. The way she referenced her Blackness in front of a classroom full of white students was exhilarating. I made sure that she knew me by name, and she made sure that I knew how much was expected from me.
In an educational system where non-Black teachers have low expectations of their Black students, I had yet to experience the transformative power of a Black female teacher who saw my potential and power.
Her high expectations strengthened me as a student. I longed to find out what she knew about being a Black woman that I didn't yet know myself.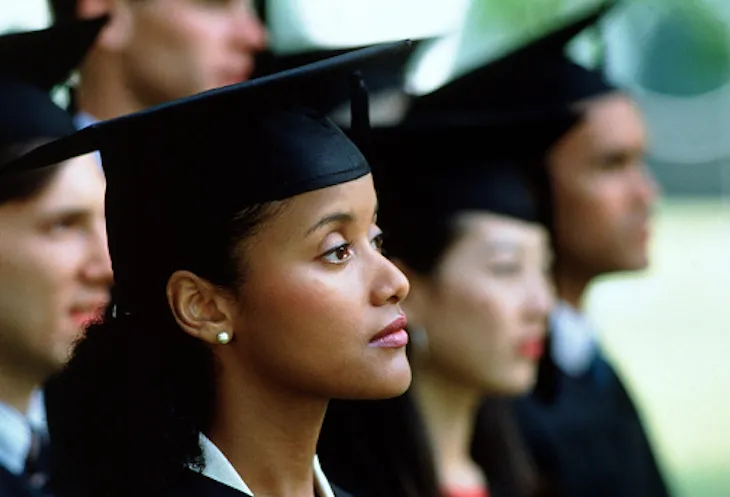 On my journey through Black womanhood, I became a mother. My first son was born prematurely, a risk that Black babies face at 1.5 times the rate of white babies. Neither my education nor my socioeconomic status would spare me from this chilling statistic. As current research shows, stress caused by racism largely contributes to adverse health outcomes for Black babies. These startling statistics, combined with the racist roots of modern gynecology, convinced me that I needed another Black woman in my life.
When I found my Black obstetrician, she spoke to me like a sister. When I told her I was in pain, she believed me.
When I explained my extreme nausea, she refused to write it off as morning sickness. She diagnosed me with two conditions that, without proper treatment and bed rest, would have ended both my life and my unborn son's life. Unlike the thousands of Black women who die during or after pregnancy at rates three to four times higher than white women, I survived a complicated pregnancy. My son, born six weeks early, spent the first weeks of his life in the neonatal intensive care unit.
On his second birthday, we gathered in a children's play cafe surrounded by Mickey Mouse decor. We basked in the presence of the many Black women in my life. The first Black woman I'd ever seen breastfeeding. The Black woman who cared for my son while I was at work. My mother and my sisters. I honor them.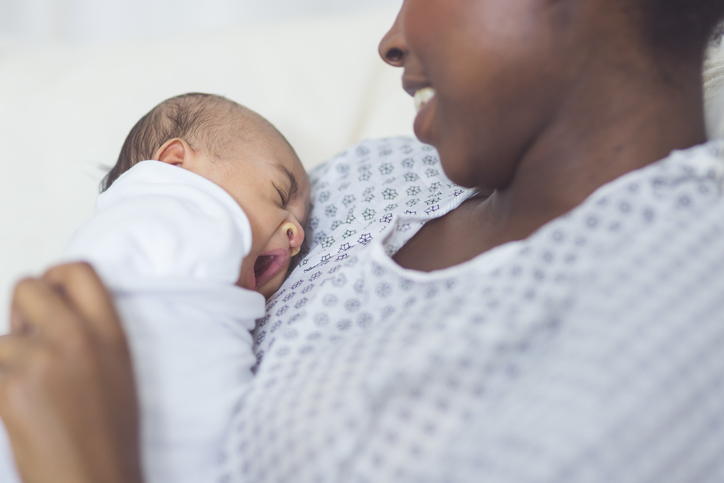 During Black Women's History Month, as much as I honor Diane Nash, Rosa Parks, Maya Angelou, Shirley Chisholm, Sojourner Truth, and the countless Black women we've needed as a society, I honor the Black women who support me day to day.
They are the women who persist despite the prevalent negative imagery and stereotypes of Black women in the media. They are the ones who work hard and earn higher levels of education than ever in our history — yet make less money than white women and are underrepresented in leadership roles. Black women take care of the community through activism, education, medicine, voter turnout, and so much more.
We all need Black women, and I am thankful to all of the Black women who have ever been there for me.