TLC is releasing one last album, and their fans chose the most perfect name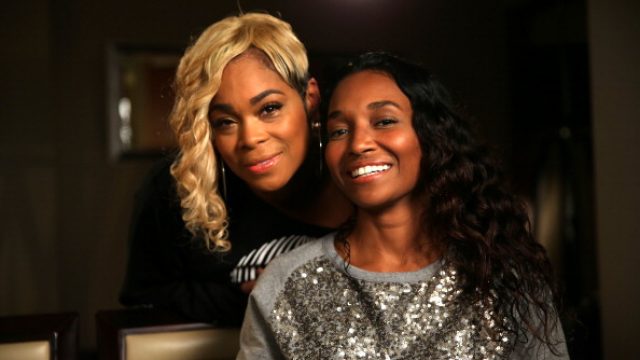 Naming a classic music group's final album can be a daunting task. So the women of TLC decided to ask their fans to help them out with the record title. And now, thanks to tons of fan input, TLC officially announced that they would name their last album simply TLC.
After years of working on their comeback with new, original music in the studio, the music compilation remained nameless.
According to Pitchfork.com, fans suggested the album title be a simple homage to the group. And it apparently struck a chord with the singers and their manager, who later confirmed the name.
The cover art is also a perfect colorful neon throwback to all things '90s.
Though the group clearly pays tribute to their roots, their new music is distinctively modern. Their latest song, "Haters" has the same catchy beats mixed with meaningful lyrics that made the women famous in the first place.
"Haters" focuses on how to rise above the inevitable criticism you'll face in this world.
It's available for purchase now and will help you both groove out and feel totally empowered.
Only a couple of new songs are available now, though you can now pre-order the full album. And, if you're really curious, you can check out all the colorful names of their new music on iTunes.
New music also (hopefully) means new music videos.
They're already delivering big-time on their new tunes having great throwback TLC style. So hopefully Tionne "T-Boz" Watkins and Rozonda "Chilli" Thomas will also deliver with some sweet visuals like they did back in the day.
The full album will be available June 30th. And we can't wait to hear it.