15 Halloween-inspired wedding dresses that seriously say ~til death do us part~
More and more it feels like "wedding season" is broadening into late fall. It's a great idea: Fall has superior weather, an amazing color palette, and of course, CIDER! And nothing says, "'Til death do us part" better than a Halloween wedding. To complete the theme, every corpse bride needs a ghastly gown of haunting proportions. Some brides go for noire-on-noire, while others embrace the quirky. Throw in a couple pumpkin centerpieces and some sugar skulls and you're good to go! So grab your boo, because these spooky dresses are simply bewitching! (Note: all of the candids came from real Halloweddings!)
A wedding on October 31st is the perfect excuse to wear black mesh.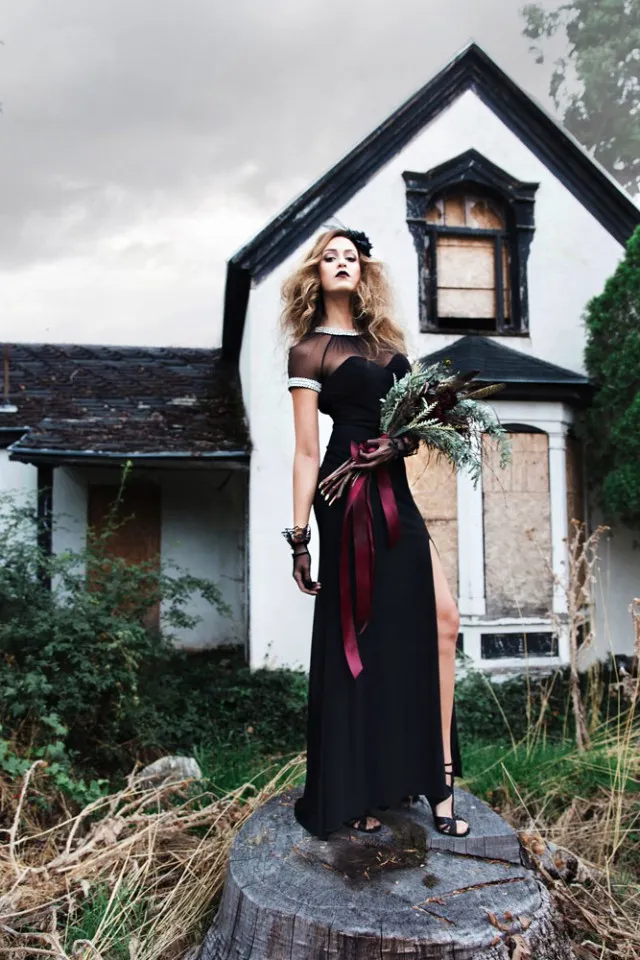 All the classy ghosts have grey-washed dresses.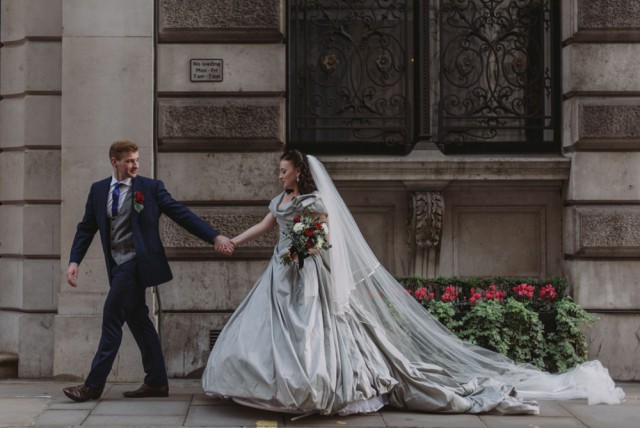 TFW bae reminds you of Michael Keaton.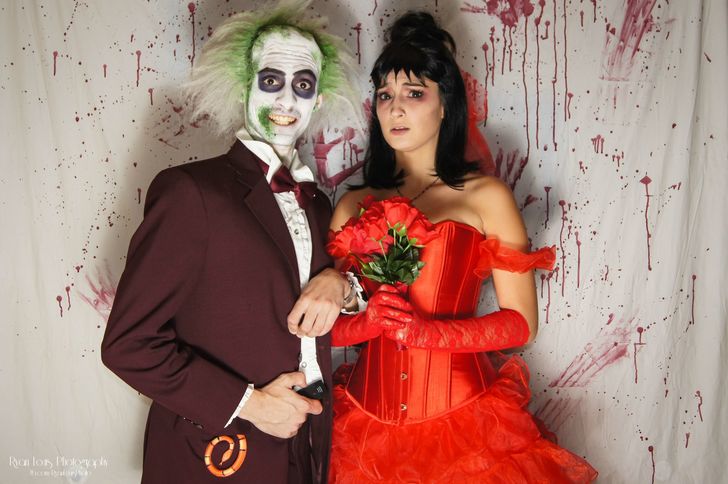 Pinning this for my Penny Dreadful-themed nuptials. I see you, Vanessa Ives!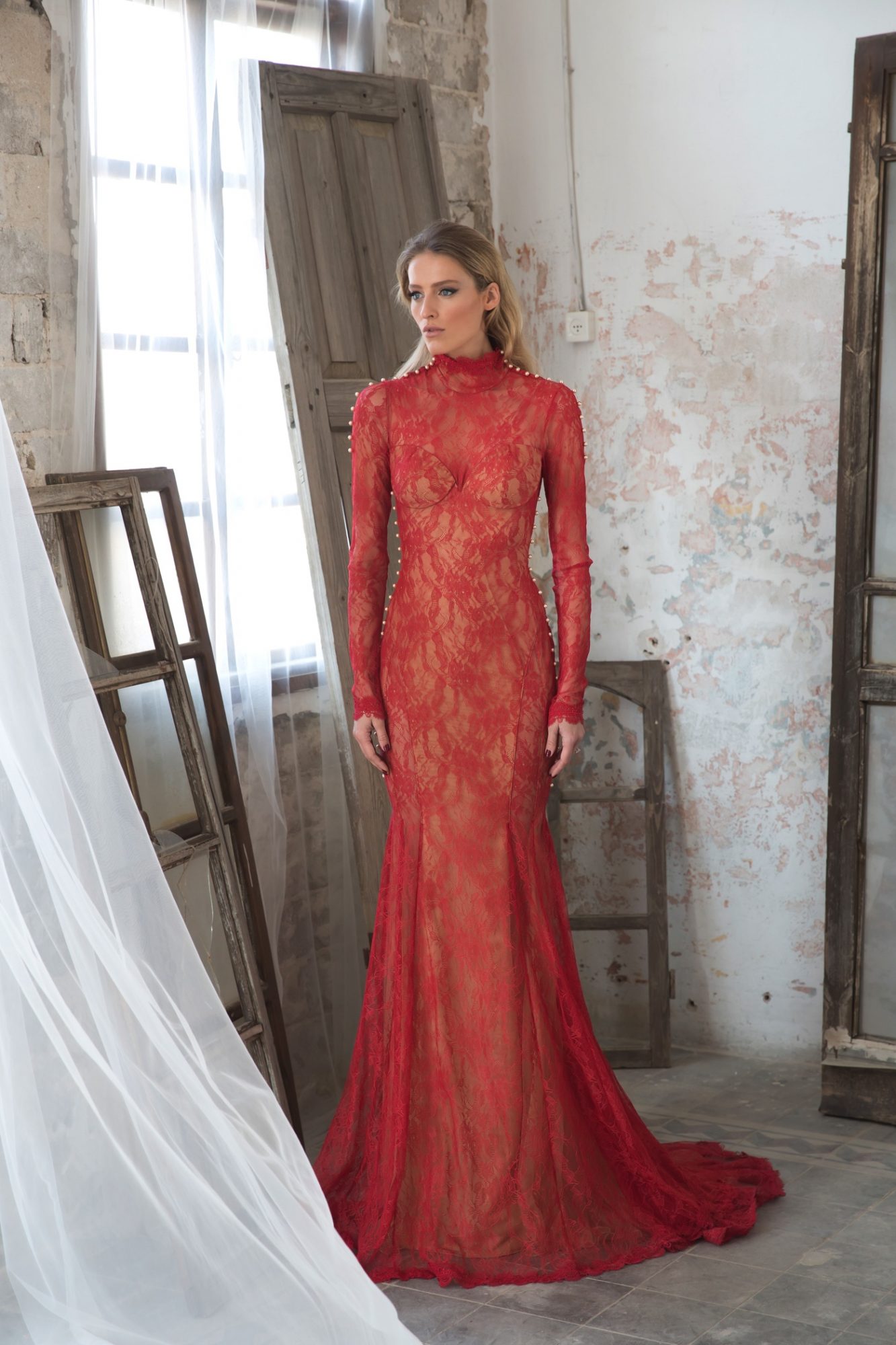 Black crinoline is the #1 Hallowedding courture essential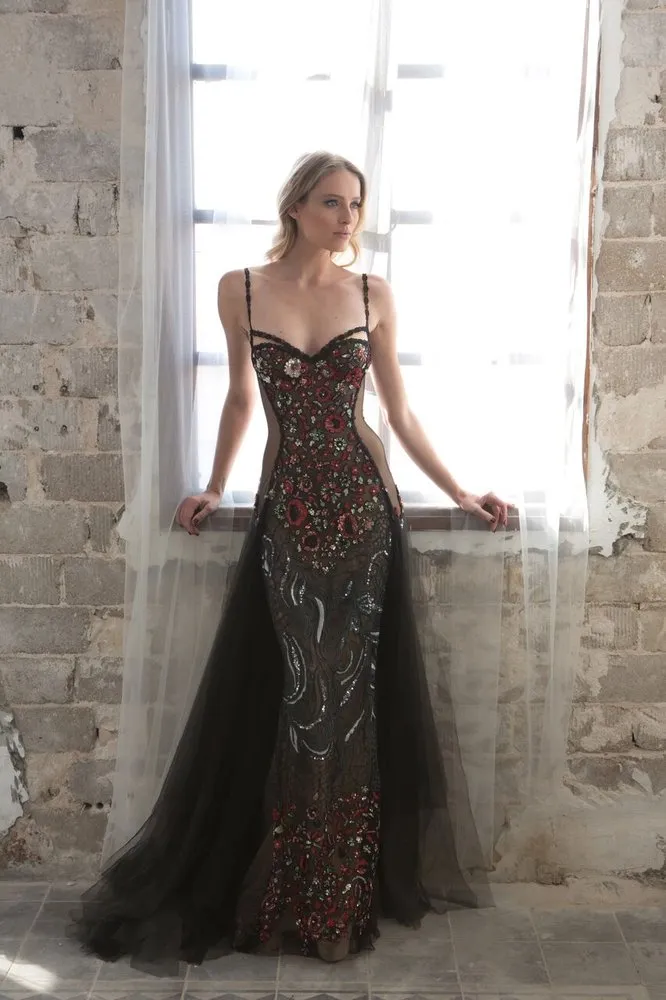 Whoever said that purple and green are the unofficial colors of H-ween deserves an award.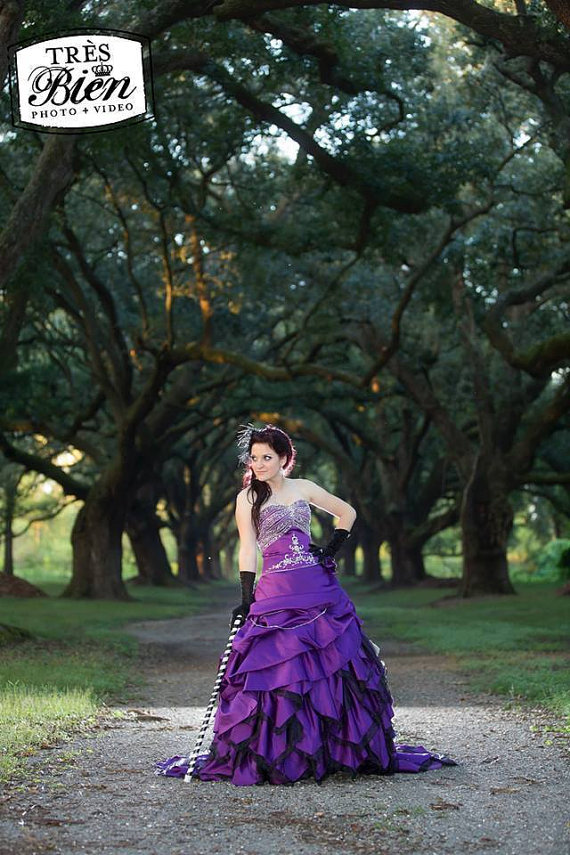 FYI: Broom not included.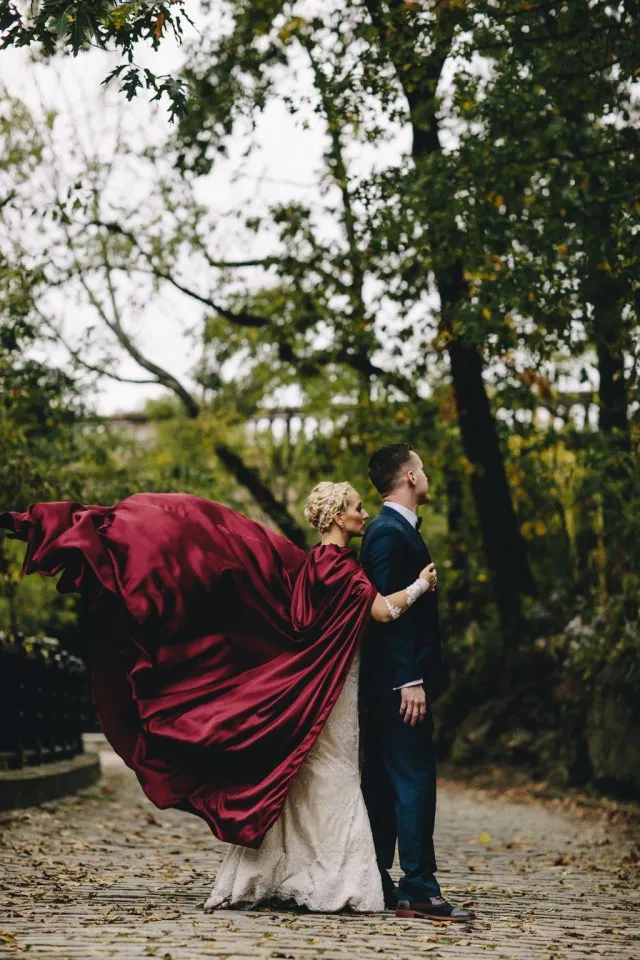 Gotta feel like cemeteries are a cheap (and totally dope) wedding venue.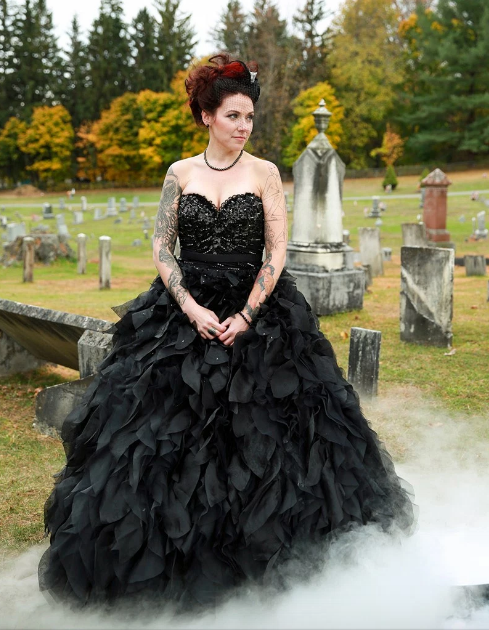 For Tim Burton superfans only.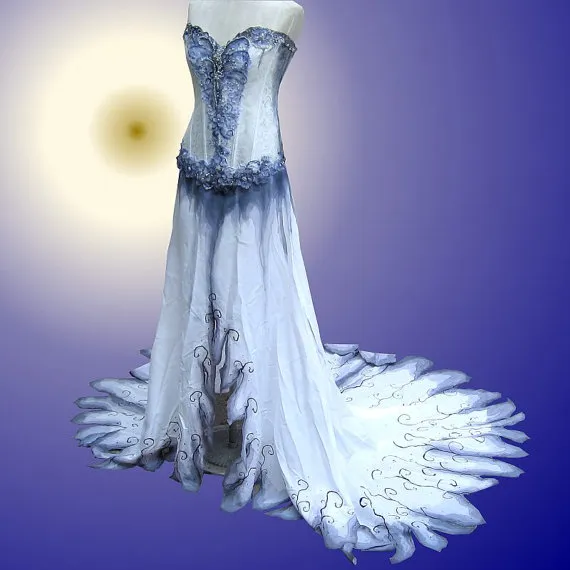 If your style is more Vera Wang.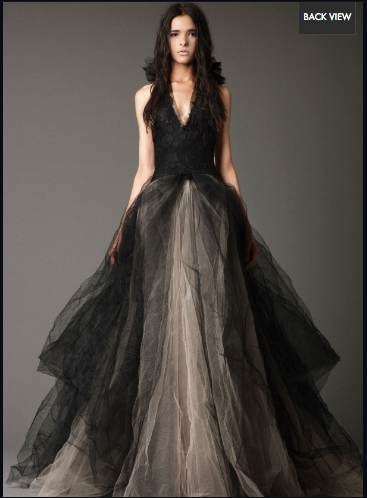 These  are from her 2014 Gothic Wedding collection.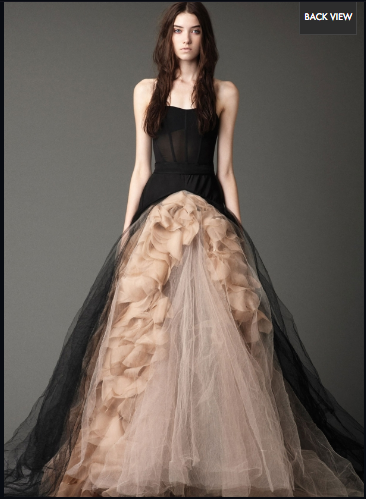 Yass gurl work the black veil.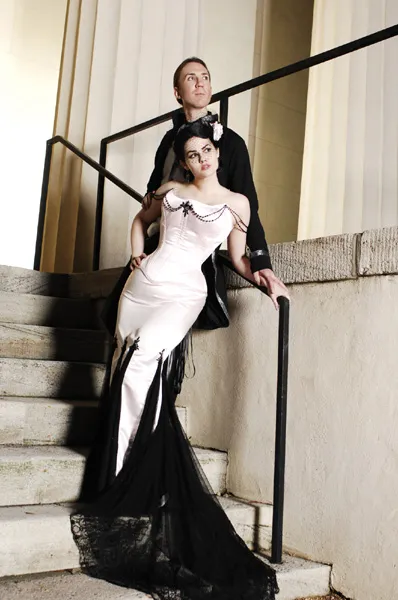 *Cue creepy carousel music.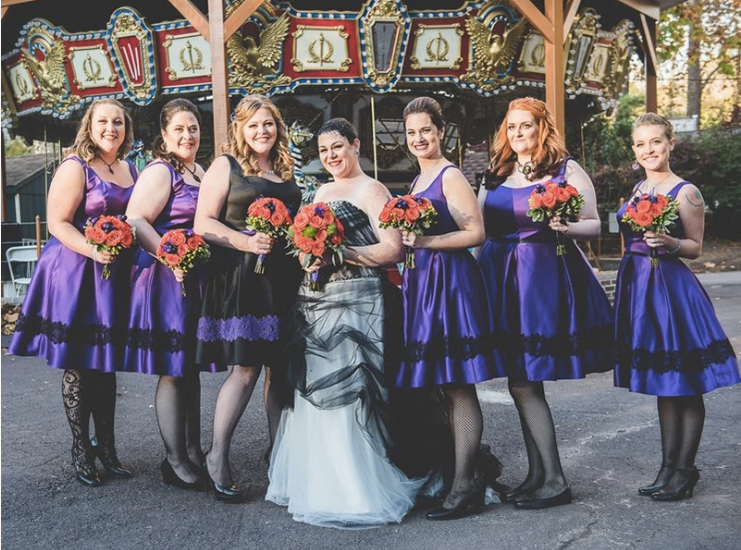 Day of the Dead vibes.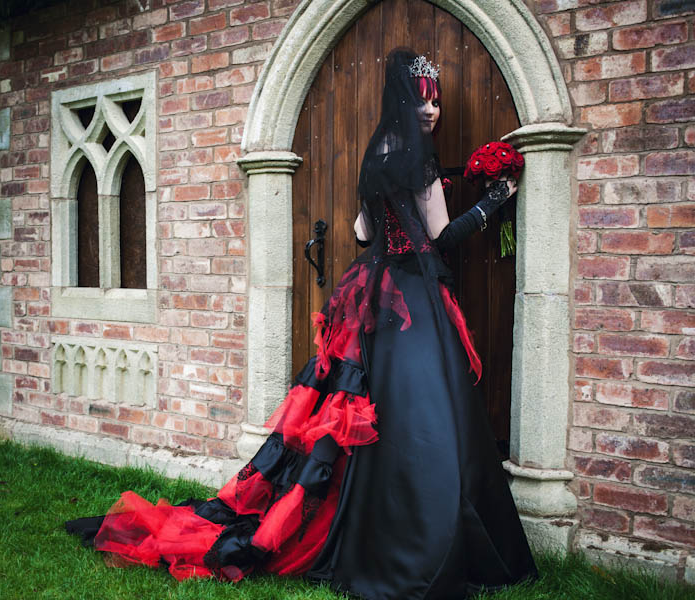 Completing the look with the grey hair trend!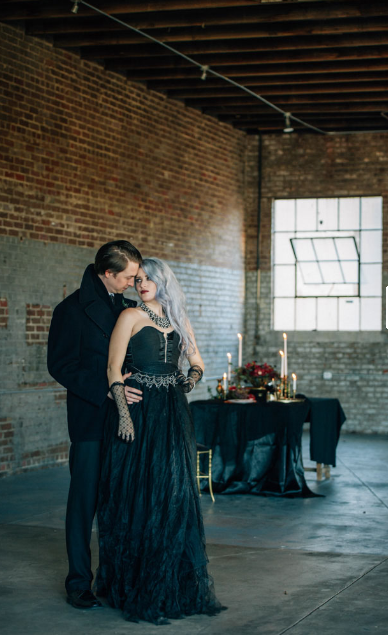 Cady Heron really had that whole "ex-wife" costume down! To all the Halloween brides this October, we salute you. Because, all month the answer to "what are you going to be for Halloween?" will be "married."