Titus from "Kimmy Schmidt" wrote a musical about an iconic Whitney Houston role and we need to make it happen
Titus Andromedon steals the show in Netflix's Unbreakable Kimmy Schmidt. His over-the-top dramatic ways and killer Broadway talent are absolutely delightful to watch, as is his transformation into a pretty decent best friend to Kimmy. And the star behind the character, Tituss Burgess, is just as entertaining to watch on screen as he is IRL.
Now, Burgess has just written a musical based on the 1996 romantic comedy, The Preacher's Wife, which starred Denzel Washington and (the Queen herself) Whitney Houston.
Burgess is no stranger to Broadway, having played some iconic roles including Sebastian in The Little Mermaid and Nicely-Nicely in Guys and Dolls (not to mention totally nailing every musical moment in Kimmy Schmidt).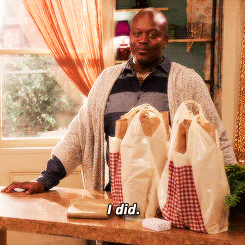 ICYMI, the (amazing) premise of the classic movie is that a frustrated Preacher asks God for help to save his dying church and is sent a playful angel who sparks life back into their lives and reminds them what's actually important in this world. Oh, he and has a pretty charged connection with the Preacher's gorgeous wife.
It's a funny, playful, and totally light-hearted yet touching storyline that could transform into a glorious Broadway musical in the right hands. The original movie had two legends in the major roles, so it has some serious shoes to fill. Not to mention, Whitney Houston lent her powerhouse voice to the role, so it'll take someone totally spectacular to take on her character.
But with the talent and charisma we've already seen in Tituss Burgess, there's no doubt he'll craft an absolutely unforgettable adaptation that would make Houston proud.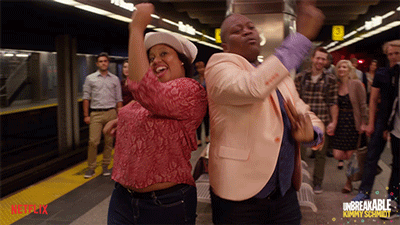 Loretta Devine and Grammy Award winning jazz singer Ledisi are already attached to the project, so they've got some serious musical street cred that will help knock this show out of the park and we simply cannot *wait* to see it happen.