20 years later, "Titanic" is sailing back into theaters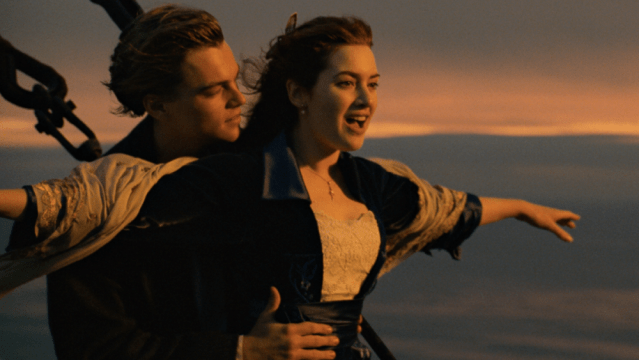 Are you ready to go back to Titanic? Did you never let go of it in the first place? Good, because Titanic is sailing back into theaters, and you don't have to dive for the Heart of the Ocean for a chance to see it.
The iconic film will play for one week in select AMC Theatres. Beginning December 1st — only two weeks away! — AMC will screen the 1997 James Cameron epic in Dolby Vision HDR.
In case you were too young, too spooked, or too sad to watch during the original run, you'll have a chance to see Titanic in theaters.
Near, far, wherever you are: As long as you have access to a participating AMC theater, you'll be able to watch the majesty, the heartbreak, young Leo and Kate — all on the big screen.
You don't have to know the film by heart to enjoy it, but it might help to be prepared for the big moments in advance. Just in case you felt the need to boo, cheer, or sob uncontrollably in a group setting.
Honestly, the whole thing sounds extremely therapeutic.
If you're the friend in the group who replayed your double VHS of Titanic until it stopped working, you should probably get that group text started now. Tickets for Titanic's return to theaters are already available online. Billy Zane tuxedo or Britney's "Oops!… I Did It Again" look is not included.