For "Titanic's" 20th anniversary, I copied Rose's fresh-faced makeup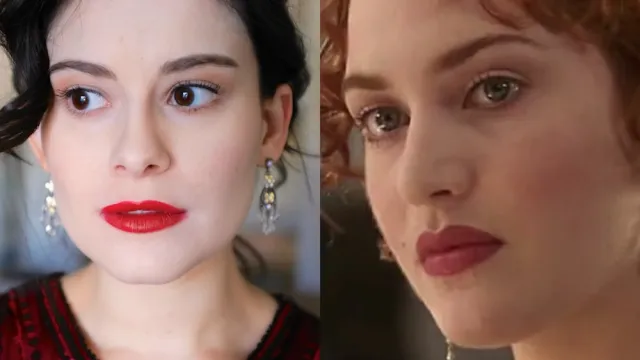 Everything about the movie Titanic is iconic. From Leonardo DiCaprio's '90s heartthrob hairstyle, to Kate Winslet's legendary acting chops, to Celine Dion's memorable soundtrack for the film (the heart WILL go on), to that famous blue heart diamond. Let's not forget that Britney Spears even referenced the film in her "Oops!…I Did It Again" video. Truly ~iconic~.
To celebrate the 20th anniversary of Titanic, I decided to recreate Rose's iconic (there goes that word again) makeup look. It has honestly stood the test of time, because even 20 years later, her deep red lips and luminous skin are still trendy. And what better way to ring in Titanic's 20th anniversary than by getting dolled up? Besides, since the film takes places in 1912 (when the real Titanic ship sank), this is a fun way to wear makeup from a different era.
So without further adieu, here's how to get Rose's fresh-faced makeup look.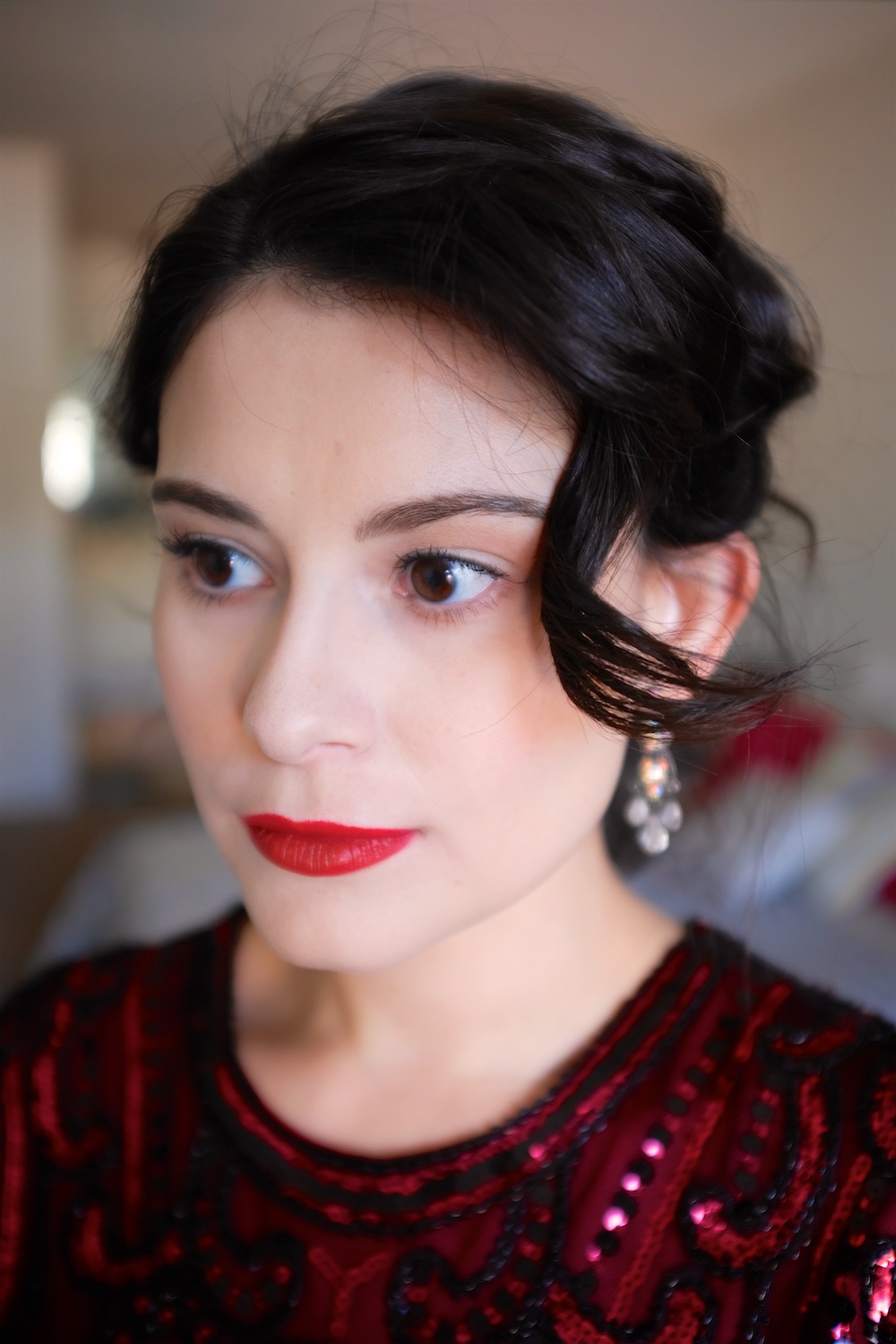 Step 1: Foundation, Concealer, Powder, and Blush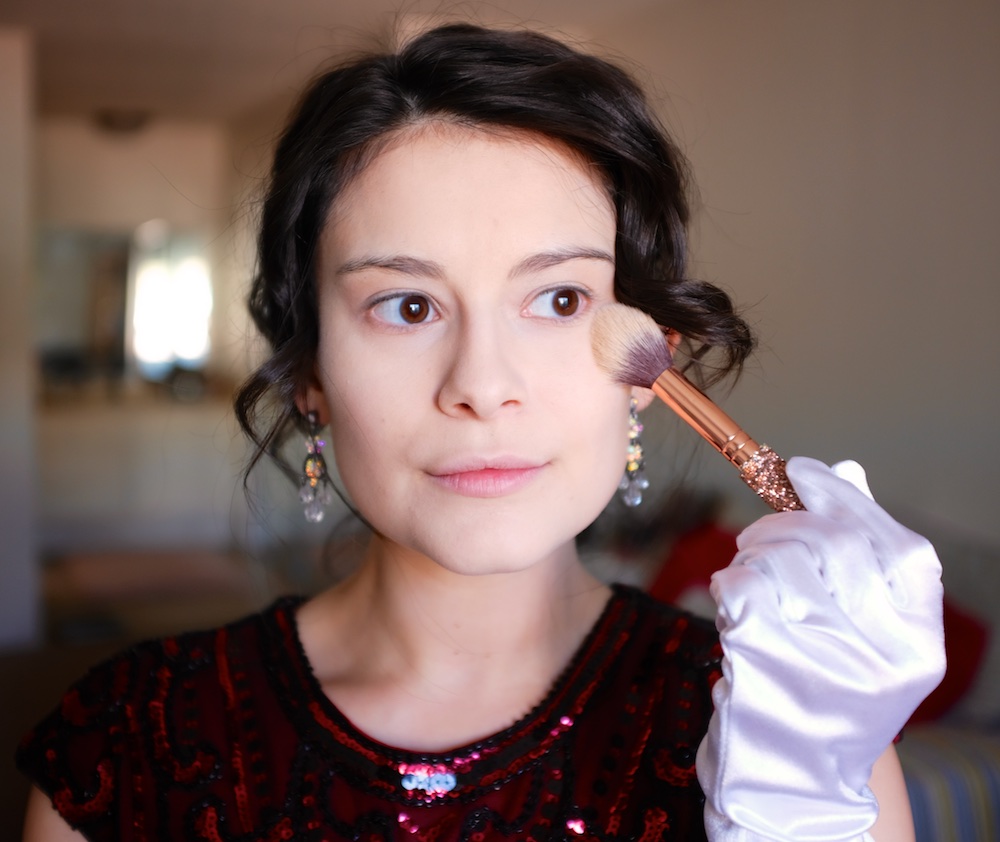 To start, I prepped my skin with GlamGlow's new Waterburst moisturizer ($49) and followed up with Image Skincare's Prevention Daily Matte Moisturizer with SPF 32 ($36). After, I applied Stila's One-Step Correct Primer ($36).
For foundation, I used Almay's new Best Blend Forever in the shade Porcelain ($12.99). This foundation is great for that "no makeup" makeup look, and since Rose's makeup is super fresh-faced, it was the perfect product. But because I don't have celebrity skin, I used some of Benefit's Boi-ing Brightening Concealer ($20) to cover up some blemishes and to brighten my under-eye area. To set my foundation and concealer, I used Charlotte Tilbury's Micro-Powder in the shade Fair ($45). This powder is perfect for locking in your foundation, but your makeup will still look luminous and fresh.
Since Rose's cheeks are, um, rosy, I used Tarte's limited-edition Blush Bazaar Palette ($44) to get her look. I used the shade Angelic to sort of contour and then I dusted the shade Exhilarating on the apples of my cheeks.
Step 2: Eyeshadow, Eyeliner, Mascara, and Brows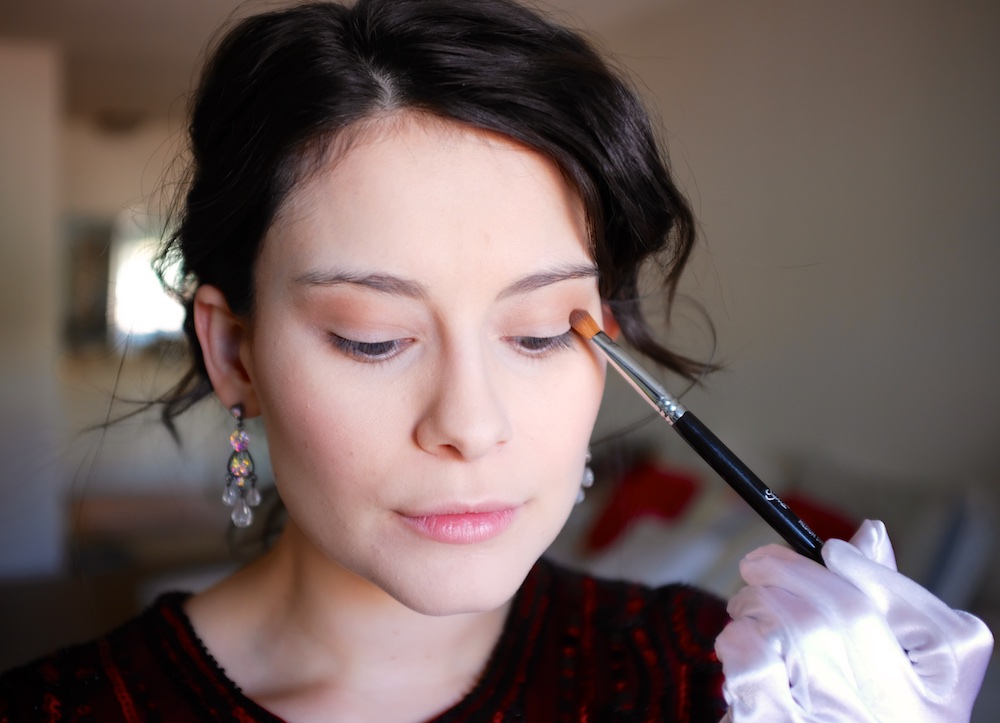 I used Tarte's Tarteist Pro Amazonian Clay Palette ($53) to get Rose's subtle eye look. To start, I applied the shade Classic all over my lids. For my cut crease, I dusted the shadow Bold and then after, swiped a little bit of Profesh and Edgy. I wanted it to look defined but also natural. I went back in and added Bold to my lower lash line.
I applied Pixi by Petra's Pixi Endless Silky Eye Pen in Black Noir ($11.99) at the base of my waterline and lashes. Rose has eyeliner but it's not thick or prominent; it's very subtle. Next, I used Wet n Wild's MegaSlim Waterproof Skinny Mascara ($4.99) and applied one coat to my lower lashes, and about two coats to my top lashes. After, I filled in my brows with Wet n Wild's Ultimate Brow Retractable ($3.99).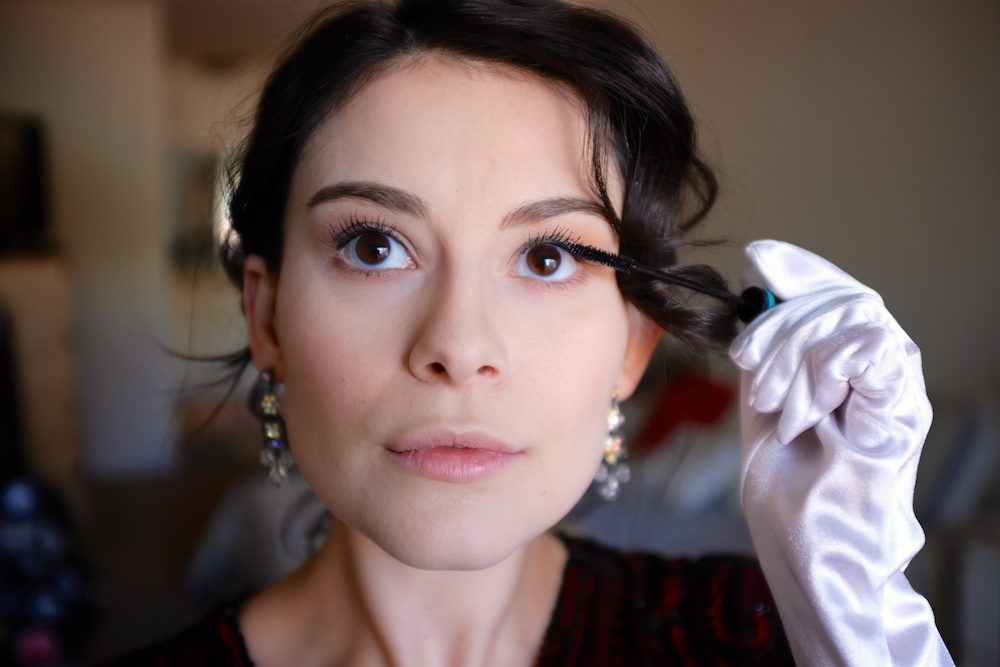 You can always add a little bit of eyeliner to your lower lash line if your eyes feel a little too naked. I added just a smidge of eyeshadow to give it some depth and color.
Step 3: Lipstick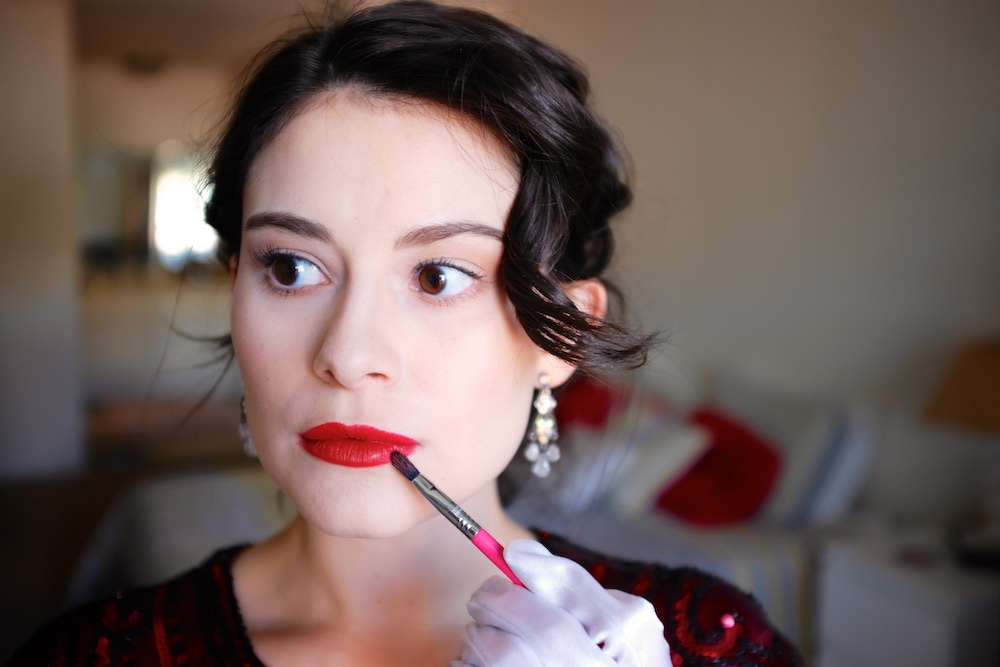 Rose's lipstick is a perfect red-brown burgundy. In some scenes, her lips are a fire hydrant red, and in others, it's a rich mocha/brick shade. To create a similar color, I mixed Besamé's Classic Color Lipsticks in Besamé Red and Chocolate Kiss ($22 each).
That moment when you see Jack for the first time.
Are we twins yet?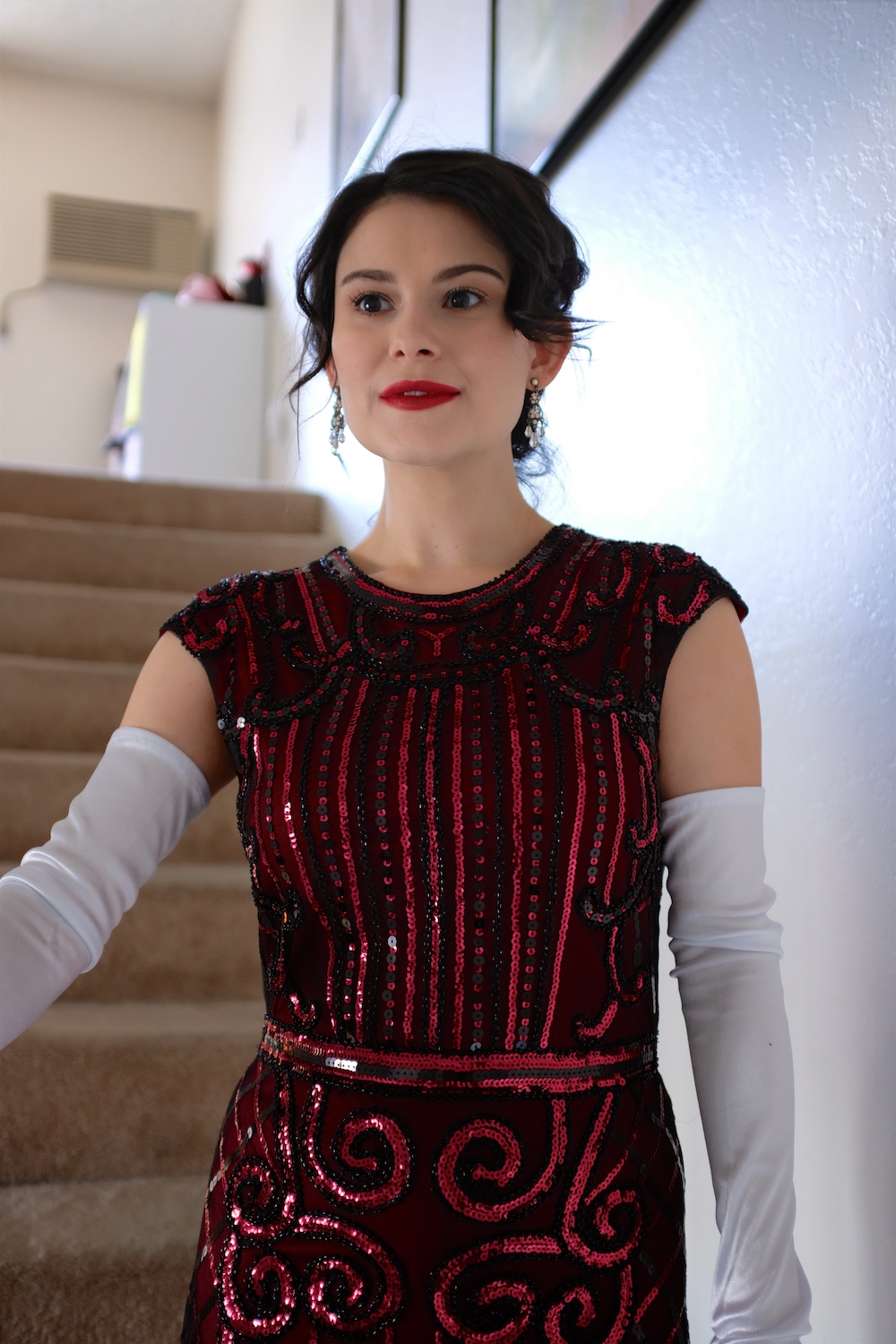 This is the G-rated version of the "Draw me like one of your French girls" scene.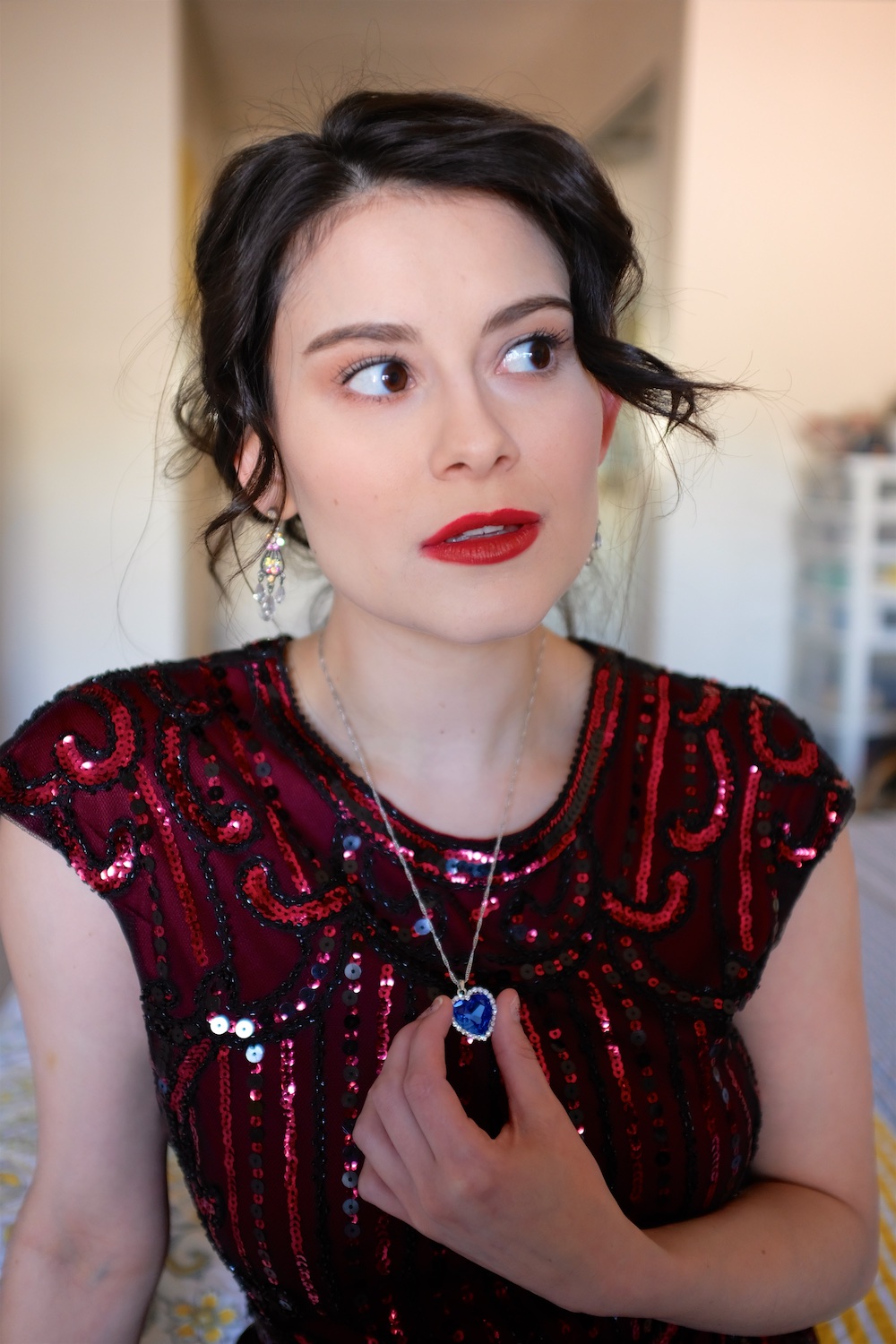 To channel Rose even more, you can find the dress ($29.99 +), necklace ($9.99), and white gloves ($8.99) on Amazon. How will you be celebrating the film's anniversary? I hope it's with a big bowl of popcorn in hand (at least that's how I'll be watching it).