The women behind the Kind Campaign offer 5 tips for anyone facing girl-on-girl bullying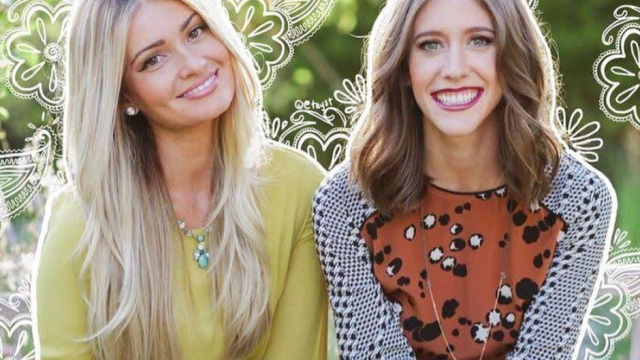 Grade school may feel like it happened a lifetime ago, but to this day, we still hold on to memories from this part of our pasts. After all, these formative years served as an introduction to friendship, learning, and life — but it also challenged us, especially when it came to bullying. That's why the Kind Campaign is so important for young girls today. Founded by Lauren Paul and Molly Thompson, the organization brings assemblies to schools so girls are able to identify bullying and work on forgiveness.
The overall goal of the campaign is to "bring awareness and healing to the negative and lasting effects of girl-on-girl bullying," according to its website.
Both Lauren and Molly have advice for young girls who are being bullied and aren't sure where to turn. The first step? To tell an adult. "When you're being bullied, it's so easy to feel isolated or like an adult couldn't possibly relate to what you're going through. They really do have the tools and resources to get you the help you need and to be a listening ear. If you don't speak up, things can get so much worse before they get better," the two told HelloGiggles.
The duo's next tip is to remember that it won't be like this forever. Even though, in the moment, it feels like the bullying will never end, it's important to keep in mind that this is just one chapter of your life. Lauren and Molly remind us,
"Even in the darkest of times, try to look for the slivers of hope, laughter and happiness. They are there, and they will help you get through whatever it is that you may be going through."
Another easy way to avoid bullying? Get involved! Both women site extracurricular activities as a confidence booster and a way to feel empowered. "We're always talking about the power of sisterhood at our assemblies. One of the best ways to foster a sisterhood is to join a sport, project, or activity where your collaboration brings you joint success. Getting involved with groups that allow you to take a break from social media or the school hallways can be rejuvenating and empowering, and they allow you to meet some new, like-minded people," the two women tell us.
One of the hardest, but most worthy steps in facing bullying is to talk it out. There's no age limit for intentional conversations such as this, but approaching the person who's bullying works as a way to move past the bullying itself.
"We encourage people to have enough respect for themselves and others to simply go directly to the person and have an honest conversation with them, come to a resolution, and then move past those experiences," the women say, reminding us that this won't always lead to a perfect friendship.
If you don't feel comfortable talking, you can always write a letter as well.
Last but not least, it's important to remember that you are not alone. Everyone experiences bullying at some point in their lives. While we can't change history, we can change the future! And remembering that other people have been in your shoes is the first step. Thankfully, the Kind Campaign is changing the way girls deal with bullying, by empowering them and changing the future in the process.