These tinted lip balms from Chapstick make perfect stocking stuffers for the makeup minimalist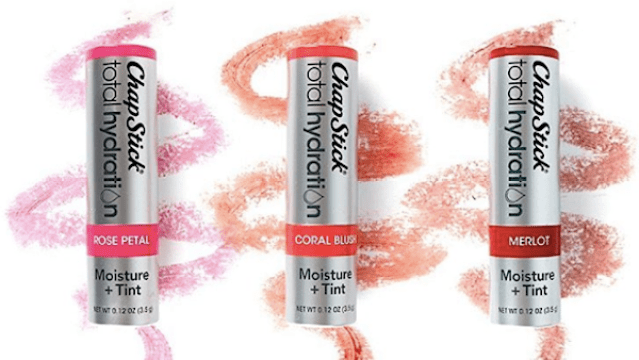 Sure, we've had some cruel summers but the toughest season beauty-wise is the harsh winter. While I would love to hibernate till spring, that just isn't an option, and so the best bet to battle the winter burn is with balm. There are days where you want more than just a balm, but not quite a lipstick. Chapstick has heard our woes and created the perfect lip balm alternative with their Moisture + Tint line. For the first time, they have combined total hydration with natural color-enhancing tints. Makeup minimalists rejoice!
They make a perfect stocking stuffer for any makeup minimalist at just under $5, and when you order directly from the Chapstick website, you receive free shipping with all orders over $15! I don't know what it is about free shipping that gives me the warmest feeling, especially around the holidays!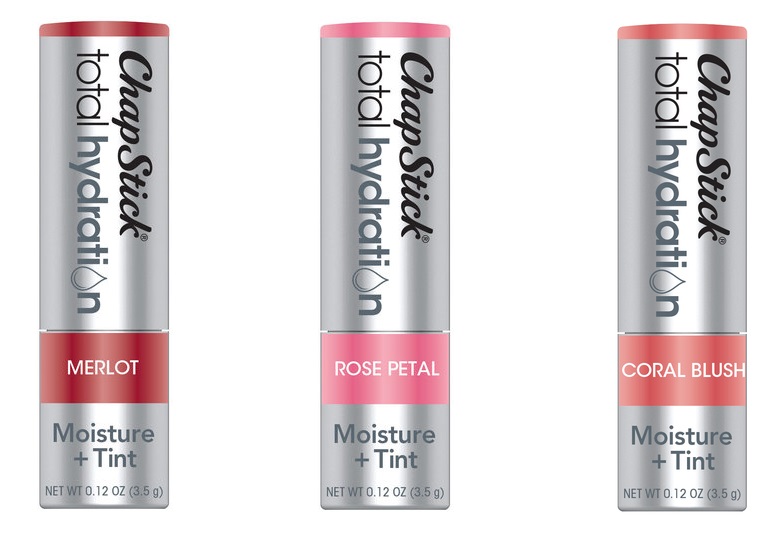 Chapstick uses an all-natural formula comprised of lush ingredients like Rosehip Oil, Jojoba Oil and Avocado Butter; the Total Hydration balms will keep your lips soft and protected.The line comes in three shades (Rose Petal, Coral Blush and Merlot) and honestly each is a must-have.
If you aren't doing all your shopping online, you can pick these babies up exclusively at Target before their expansive launch to drugstores and other mass retailers in January 2017.