Tinder's new update will have a "ladies first" feature…just like Bumble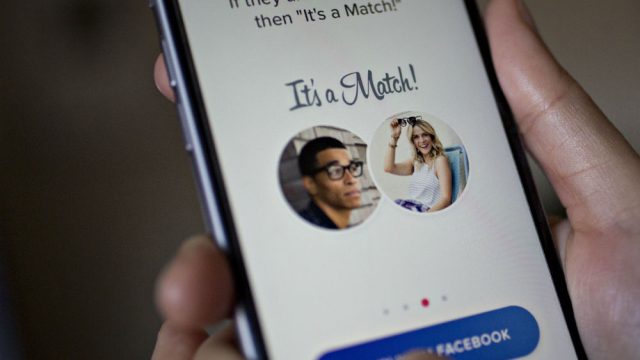 Although there are tons of dating apps out there, Tinder has dominated the industry for quite a while now. It was only a matter of time before another dating app gave them a run for their money, and that was found in Bumble, a similar app that operates with female empowerment in mind. Bumble's "ladies first" feature helped them become a major competitor, and now it seems like Tinder wants in on that action. The company is copying Bumble's "ladies first" feature with their new Tinder update.
The update, confirmed today by MarketWatch, will include a feature that lets women choose to start a conversation. Tinder currently works by allowing the man or woman to make the first move after a mutual match has been made. The new update does not change the app completely, though. The "ladies first" feature won't be a default setting, but a feature women can choose to enable or not. So if a woman decides to turn it on, she gets to choose whether a conversation is initiated— the guy can't initiate one with her. If it doesn't get enabled, Tinder remains the same.
CEO Mandy Ginsberg spoke to MarketWatch, saying, "Often, women don't really want the pressure of kicking off the conversation, but if they want it, that's great. Giving people the choice versus telling people how to engage is the big difference." She added:
"The feedback that we've heard is that women don't always want to be forced to make a move, so we want to give people the ability to choose."
Ginsberg denies that Tinder's feature is a reaction to a competitor, but it's worth pointing out that Match (who owns Tinder) previously tried to buy Bumble for more than $1 billion.
They weren't successful. Since it was first introduced on the scene, Bumble has grown very quickly and now has over 26 million users.
So then why the big change? Ginsberg says Match is trying to "curtail any bad behavior, any negative behavior or advances, and inappropriate communication" on Tinder and beyond. This feature could definitely be the right move toward that. But, as TechCrunch points out, this could also make things more confusing for users, and it will require some interface changes and adjustments. At the end of the day, offering this feature seems to be a good idea.
How will this affect Bumble?
TechCrunch says, "According to App Annie, Tinder is more than 10x bigger in terms of monthly users and 7x bigger in terms of downloads in the last 12 months, versus Bumble." CEO Whitney Wolfe Herd, who was also the co-founder of Tinder, launched Bumble after leaving and suing the company for sexual harassment and discrimination (she reportedly received a $1 million settlement). When asked about Tinder's new feature, she said, "We applaud any company making business decisions that empower women."
There hasn't been an announcement on when the update will be released, but it will probably roll out gradually. We'll keep an eye out for it.