This Tinder-Style App Hooks Up Your Dog With Others for Play Dates
Match with other pup parents for fun with furry friends. And who knows? Maybe some puppy love, too.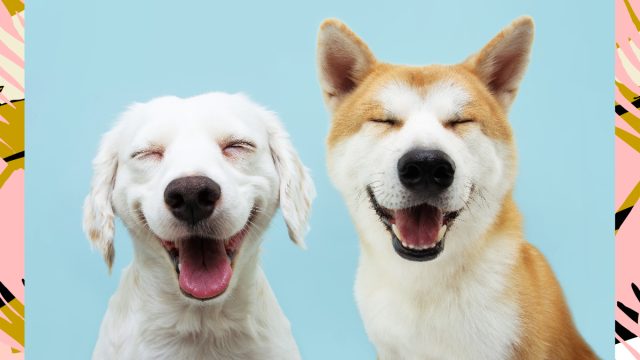 Let's be real — pets are just as special as kids, especially for millennials, who are more likely to get a pet and save marriage, buying a home, and raising a family for later on in life.
Additionally, research conducted by PetFoodIndustry.com found that millennials are more likely to own a dog than any other age range. Gen Z and Gen X tied for second place with 78%, showing that owning a dog is becoming more and more popular for younger generations.
Millennials know how hard it is to make human friends, especially finding new ones who also have common interests — like pet ownership, for example. And locating other furry friends is especially important if you're moving to a new town or spending most of your time in an office away from your pet.
Luckily, there is a new solution that makes it super easy to fix this problem and get your social skills out of the dog house.
If Tinder and Rover had a baby, it'd be Doggy Style, the new "dating app for dogs" that is changing the way we think about puppy love by promoting socialization for both pets and their owners.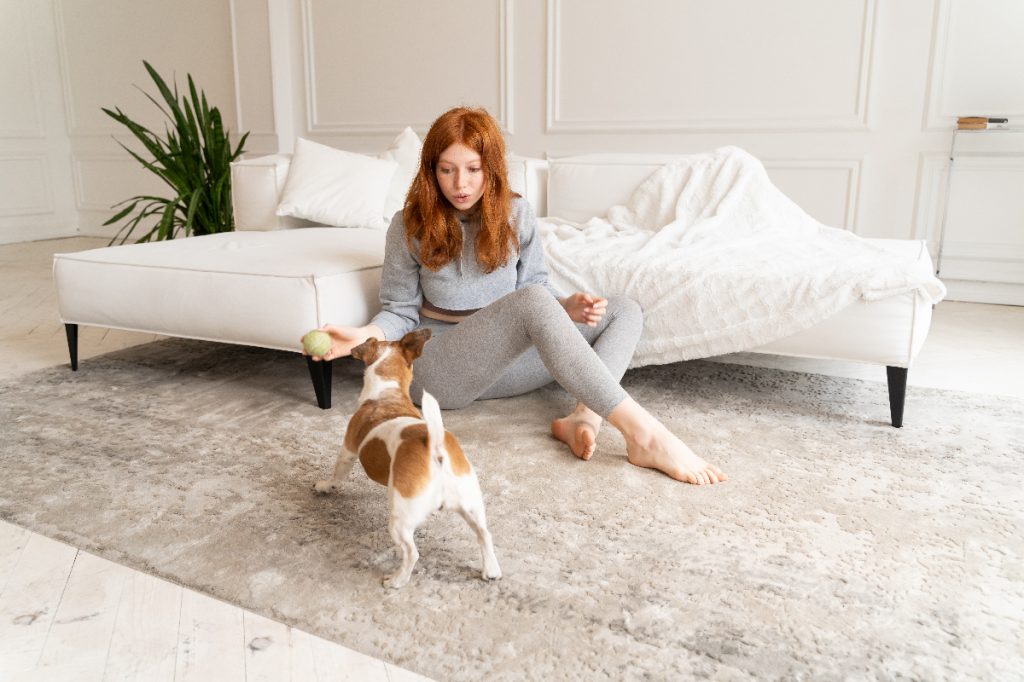 RELATED: 11 Dog and Puppy Insta & TikTok Accounts You Need to Follow
It's not exactly a doggo mating app, but a way for dog owners to connect, schedule puppy playdates, and get to know other pup parents in their area.
It's great for folks who live in places that don't have a community dog park or spots where dogs can just run free and live their best pupper lives. Proper socialization for dogs is important, and also who can resist watching their dog have a blast with their furry friends?
More than that, however, Doggy Style is also helping dog owners socialize as well. Users can search for others in their neighborhood who want to go on walks together, attend dog training classes, or just chill in their backyards while the dogs do their thing.
If you're searching for a dog-loving soulmate a la Must Love Dogs, who knows…Doggy Style might work out in your favor too **wink wink**.
As an added bonus, the app has a "paws up" reward system, because pet parents deserve treats too. The company hopes to connect users with local pet product companies for a little swag every now and then, for being a "good boy" or "good girl."
RELATED: 6 Reasons Why You Keep Dreaming About Your Dog
Petamiko is a similar app where local pet owners can search for other pet owners and meet up on their own time. It also goes beyond doggy dating, with resources for local veterinarians, pet insurance companies, and can even provide prospective pet parents with animals ready for their fur-ever homes.
For those looking to really network within their pet community, Pawaway provides users with professional dog walkers, community forums, and neighborhood safety tips — including ways for dog owners to create alerts if their pupper goes missing.
Whether you're searching for love like a bloodhound on the case or just want your chihuahua to get out its pent up energy with a dog on its same level, pet connection apps may be exactly what you need.
Your dog can thank us later.
Kat is a born and raised New Yorker exploring the world as she writes, eats, and everything in between.
Read more