This is the clever way Tinder is teaching users about STIs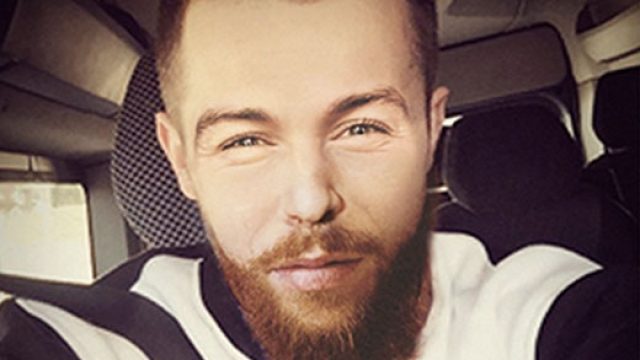 When Australian users open Tinder, they might just meet some names that sound weirdly familiar. Users like Aydes, Gonnorheeta, Herpez, and Sydphillis have joined the dating app — but they aren't singles ready to mingle. They belong to fake profiles hoping to educate people about sexually transmitted infections.
This clever safe sex campaign is a collaboration between Australian condom company, Hero, and artist Aaron Tyler. They've teamed up to create fake Tinder profiles of STIs in order to combat the rising rates of chlamydia in the country. Each profile uses a name that sounds like an STI and lists the symptoms as if they are someone's interests that you'd read on a regular Tinder profile.
For instance, the profile for Chlaramydia, a gorgeous brunette, says she is a 21-year-old and can offer "pain," "inflammation" and "penile discharge." Johnorrhea, a hot gent with a bushy beard, says he is 26-years-old and writes,"Swipe right for something serious. Infertile kind of serious." Whoa.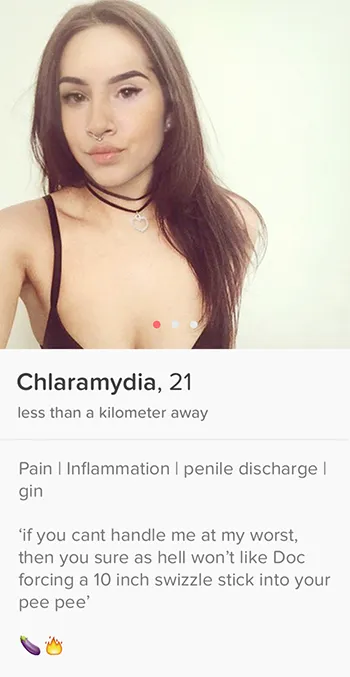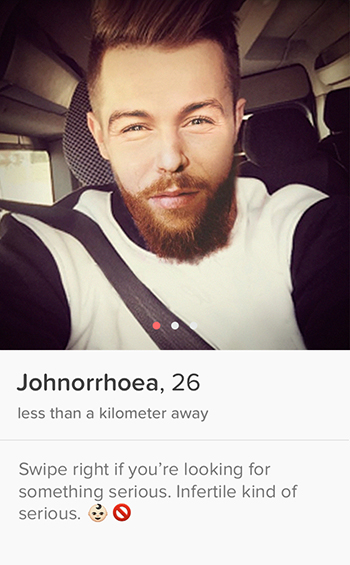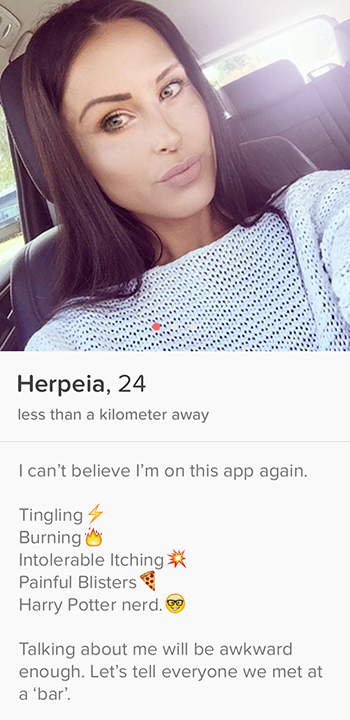 According to Mashable, the profiles were created using selfies from all over the world, mashed together using Photoshop and tweaked with Facetune and Instagram filters to give them that extra dash of Tinder realism.
The conversations, however, were totally real, manned by people who struck up conversations with their matches and used them as an opportunity to subtly (and sometimes, not to subtly) educate them on safe sex.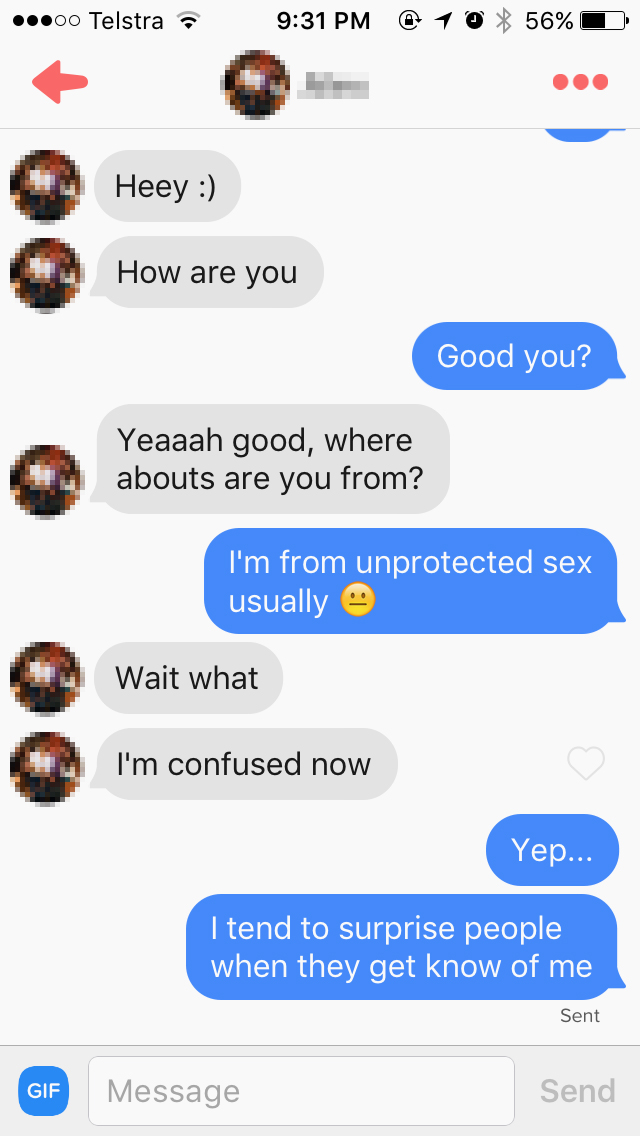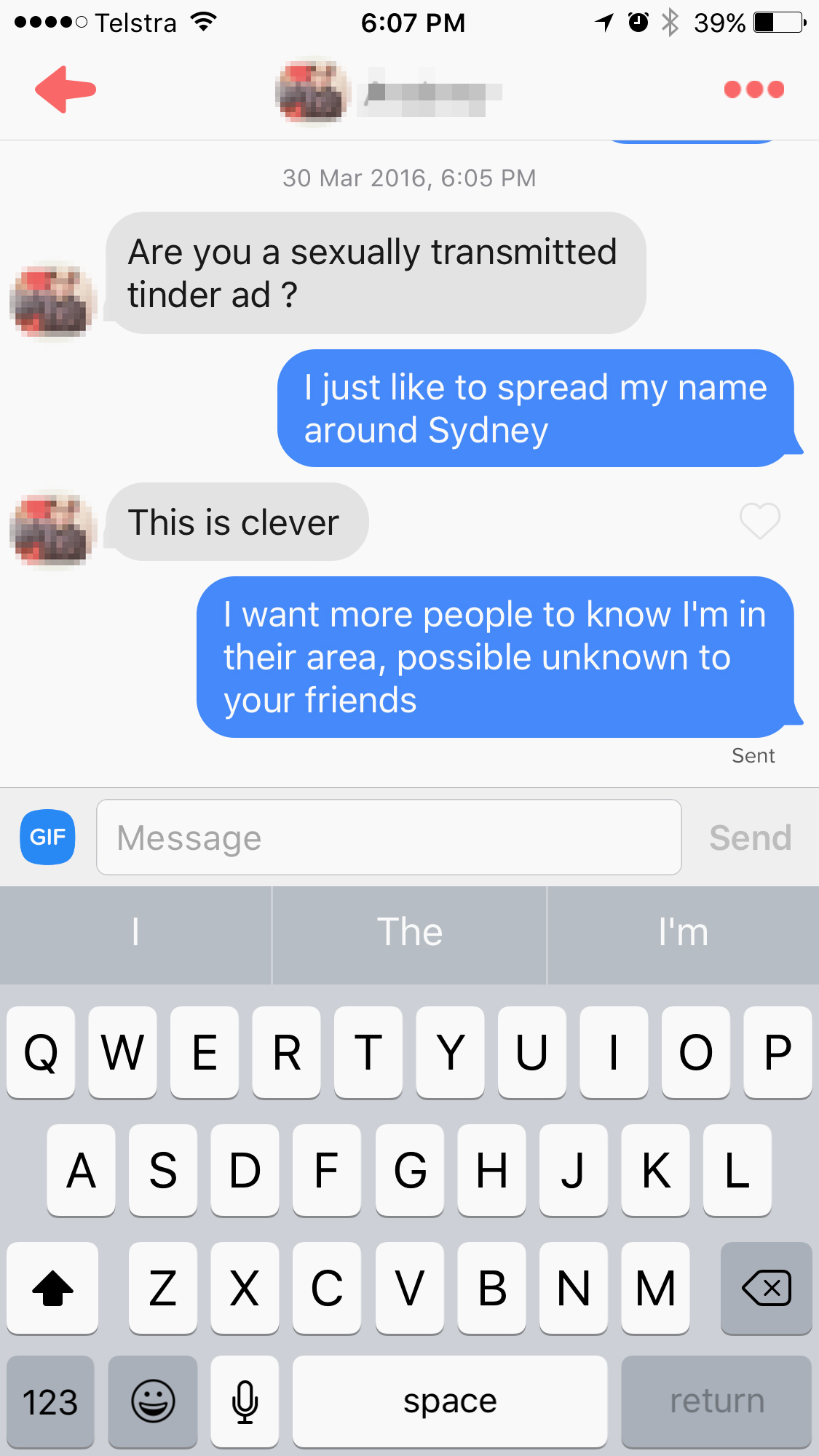 While Hero is approaching the subject in a humorous way, they're actually doing really important work. A Tinder STI profile is an effective tool for raising awareness about safe sex in an accessible and modern way — hopefully reminding daters to communicate openly withe their partners. Maybe it's not the cutest pillow talk, but it's definitely something that it's important to be honest about before entering into a sexual relationship. And if you don't, Hero Condoms is here to remind you of the possible consequences, one swipe at a time.