I messaged dudes on Tinder with only Paul Rudd gifs, and they were shockingly into it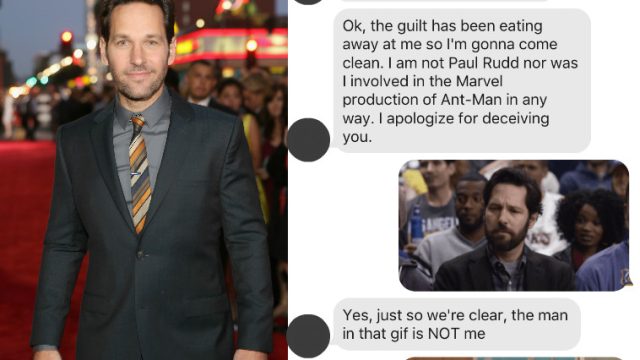 I've got a thing for Paul Rudd. I've actually got a BIG thing for Paul Rudd. TBH, I spend a solid hour out of every day thinking about Paul Rudd, and then I start looking at pictures, and watching videos (this one is my favorite) and before I know it, I'm watching Clueless. It happens. We've all been there.
So when I joined Tinder, I really just wanted to know if Paul Rudd was on the dating app. Like, maybe? Ok, he's 100% not on Tinder because he's got a wife and kids, and he has better things to do than swipe left and right on singles in his area. But whatever, I was going to try to find Paul Rudd on Tinder anyway, and wrote in my bio, "Is Paul Rudd on here?"
And since Tinder is a breeding ground for creativity, many dudes took that as an opportunity to message me the same damn joke about how they were Paul Rudd, and I was like, "Um, no you are not."
After a while of this same joke happening roughly every hour, I got frustrated. And then I realized that I could actually search through the gif function on Tinder, and started sending Paul Rudd gifs to these guys — and only Paul Rudd gifs. And well, from there, it kinda spiraled. Like, I think this guy actually thinks he asked me out on a date.
This one guy was THE MOST INTO IT, and at the time of publication, was still waiting for me to type actual words to him, not just simply send him Paul Rudd gifs.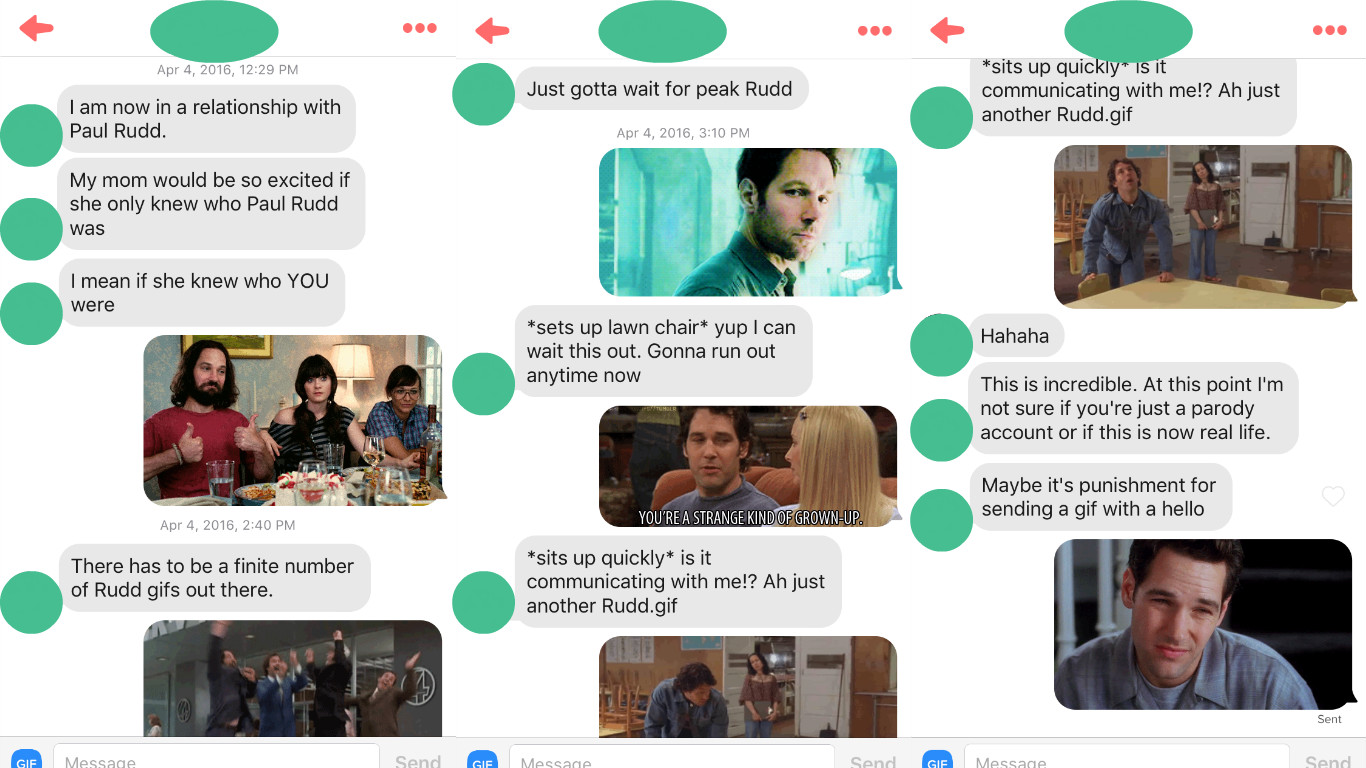 As you can probably imagine, some dudes were in fact confused.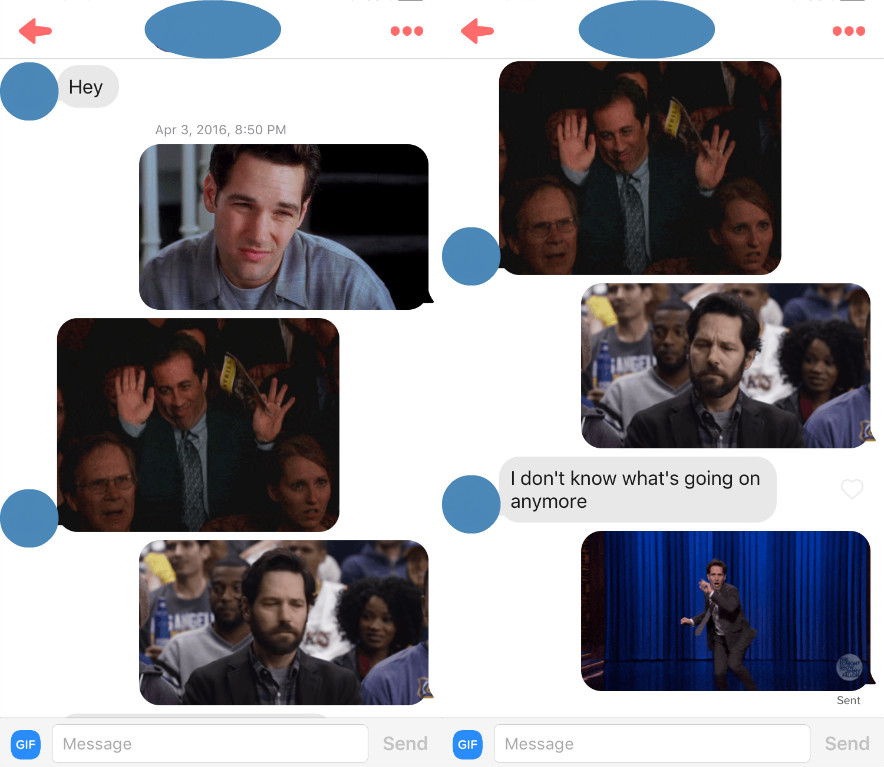 I figured after a while many dudes would tire of this kind of communication. OH HOW I WAS WRONG.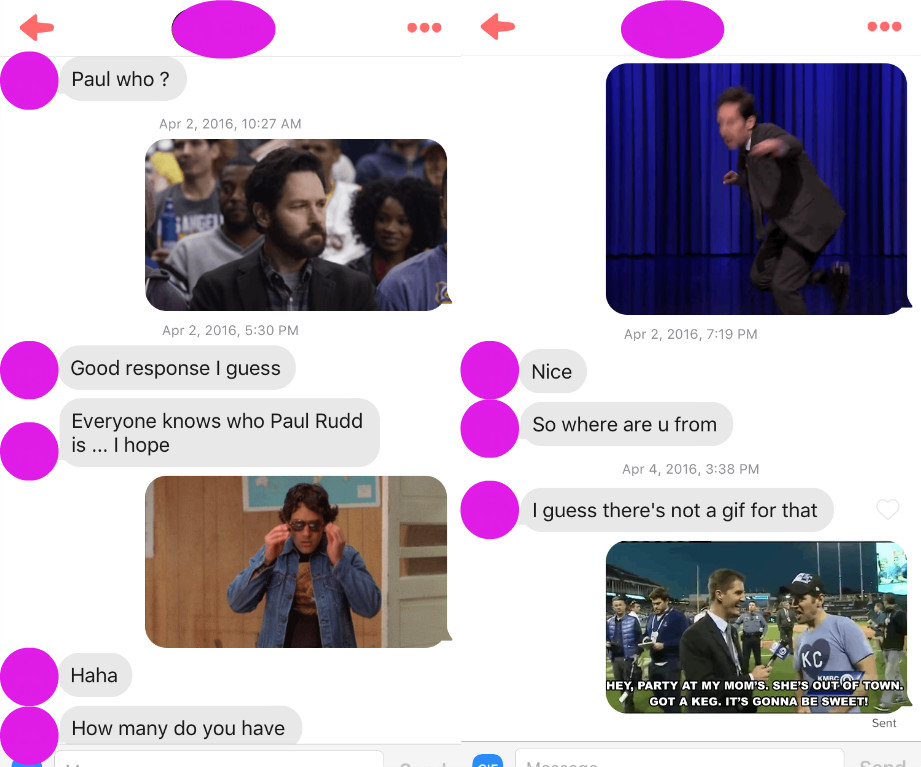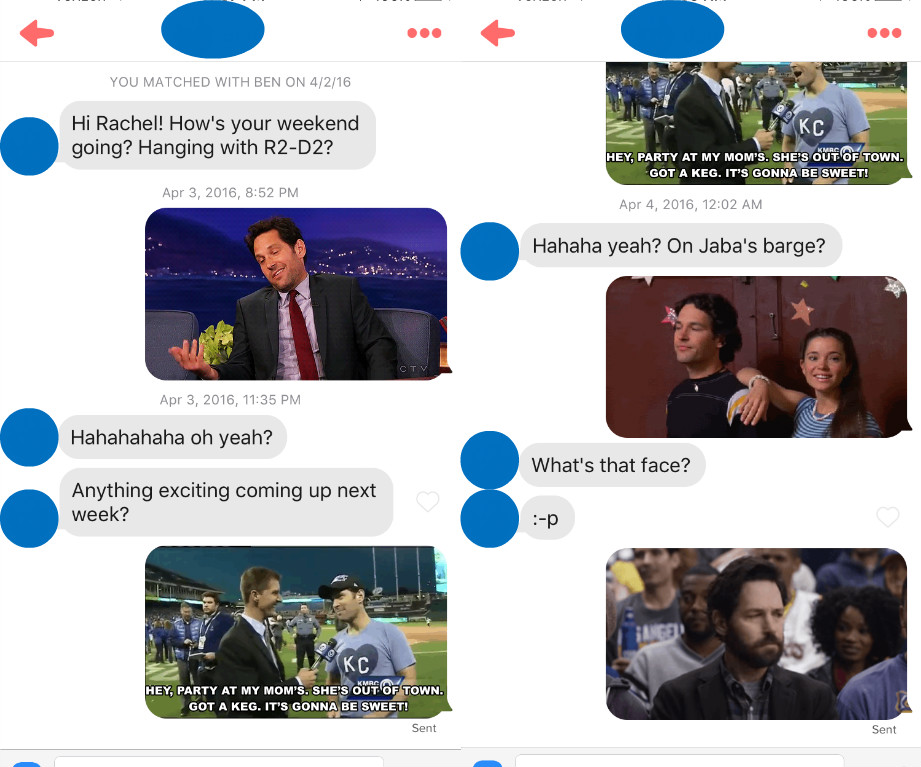 Some even took to talking in Paul Rudd gifs, too!!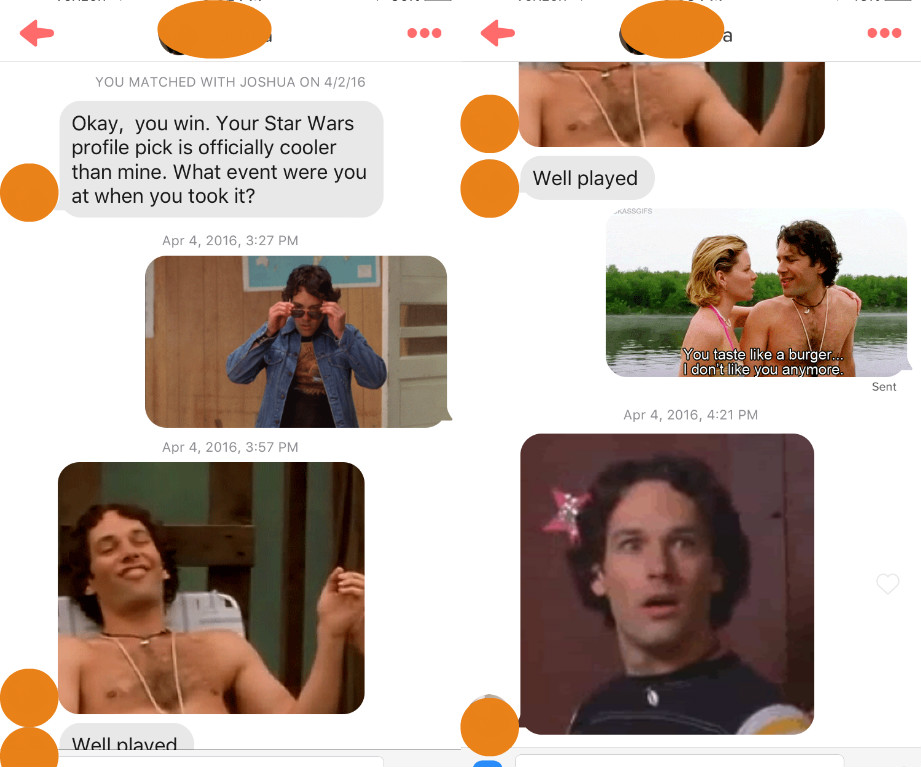 So what did I learn during all of this? Dudes love Paul Rudd, too.