What it's like to be the Head of Marketing at Tinder, the most-swiped app on your phone
It's 2017. By now, we're all familiar with Tinder. You probably just texted a screenshot of  your latest Tinder match to your group chat. Even if you've never personally swiped for love on the dating app, your roommate for sure has. Maybe that's where your coworker met her partner. Maybe your friend just downloaded it now that she is single again.
As omnipresent as Tinder may be in our lives, have you ever thought about the faces behind the app — not just the faces you swipe through?
What is it like to be part of the startup that has forever changed the way people in our culture find love?
Meet Rosette Pambakian, the Head of Marketing and Communications at Tinder, and the woman featured in this month's Working Girl Diaries.
Rosette was one of the dating app's very first employees, back when Tinder launched in 2012. She travels across the world, coordinating and designing PR campaigns for users in the 190+ countries where Tinder is available. She helps Tinder meet the needs of the 18,000 people swiping on Tinder every second. EVERY. SECOND.
Earlier this summer, Rosette kept a diary as she promoted love across the globe. Here are three days in her life.
Day 1
8:00 a.m.: I wake up in my home in L.A. after traveling throughout the summer for business. I've been feeling super inspired by the work that brands are doing all over the world ever since attending Cannes Lions. I cannot wait to give the team the full recap. But now, it's Monday morning, and I need to get right back to the grind. Before getting into the office, I swing by my favorite coffee shop — Blue Bottle — for my daily almond milk latte.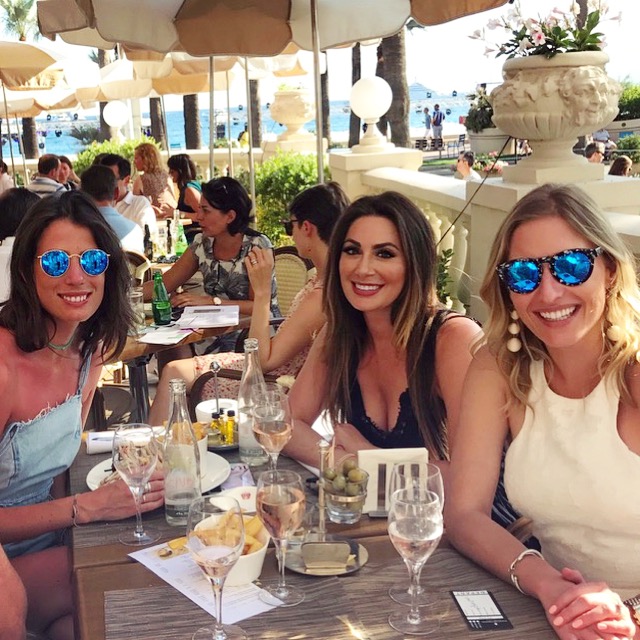 11:00 a.m.: It's time for our weekly all-hands staff meeting here at Tinder. This is one of my favorite parts of the week. Our office comes together to share ideas, collaborate and problem-solve, and update each other on what's happening at Tinder (there is always something exciting going on). Today, I get up and talk about the incredible work our team just did celebrating Pride and the LGBTQ community around the world.
1:00 p.m.: I host a marketing and communications team lunch to get some quality time with my core colleagues. During lunch, I share insights from Cannes Lions and also update them on what we have coming up in the next few weeks here at Tinder. We're a close-knit group, and I always want to carve out quality time with them before I have to travel again. We also took a bit of time for some team building. Our team is constantly growing; I want to be sure that we all get to know each other, and that everyone always feels welcome and empowered to speak up.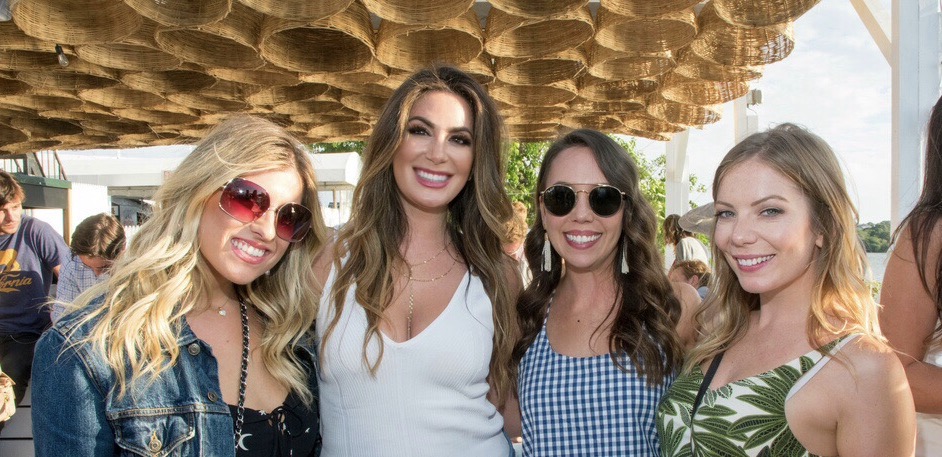 3:00p.m.: Quick meeting with Tinder's in-house sociologist to talk about her latest research and insights. This work is incredibly important as we evolve our product and communicate with people around the world about Tinder and the connections they make on our platform.
5:00 p.m.: Before heading out for the day, I check in with my team and catch up with Jonathan Badeen, Tinder's co-founder. I'm heading out on another business trip in the morning, so I let him know what our marketing and communications teams are tackling in my absence.
6:00 p.m.: I head home to start packing for my next business trip, this time to New York. In addition to meetings with our PR agency and potential brand partners, we're hosting a special brunch with an inspiring group of female leaders. I've been looking forward to it all month — but first, I need to decide what to pack.
Day 2:
6:00 a.m.: Alarm goes off — time for me to head to LAX.
12:00 p.m.: On the plane to New York, I attend my executive meeting via video conference. We cover upcoming product features, engineering wins, new employee training programs, and more.
3:00 p.m.: I land in NYC and take a car out to Sag Harbor, where our women in leadership event is taking place. During my commute, I touch base with my team back at Tinder and catch up on emails.
5:00 p.m.: I arrive at the house in Sag Harbor, and it's buzzing with staffers as they stuff gift bags, move furniture, arrange flowers, and do anything else that needs to get tackled before tomorrow. I immediately get to work helping the team prep so everything goes off without a hitch in the morning.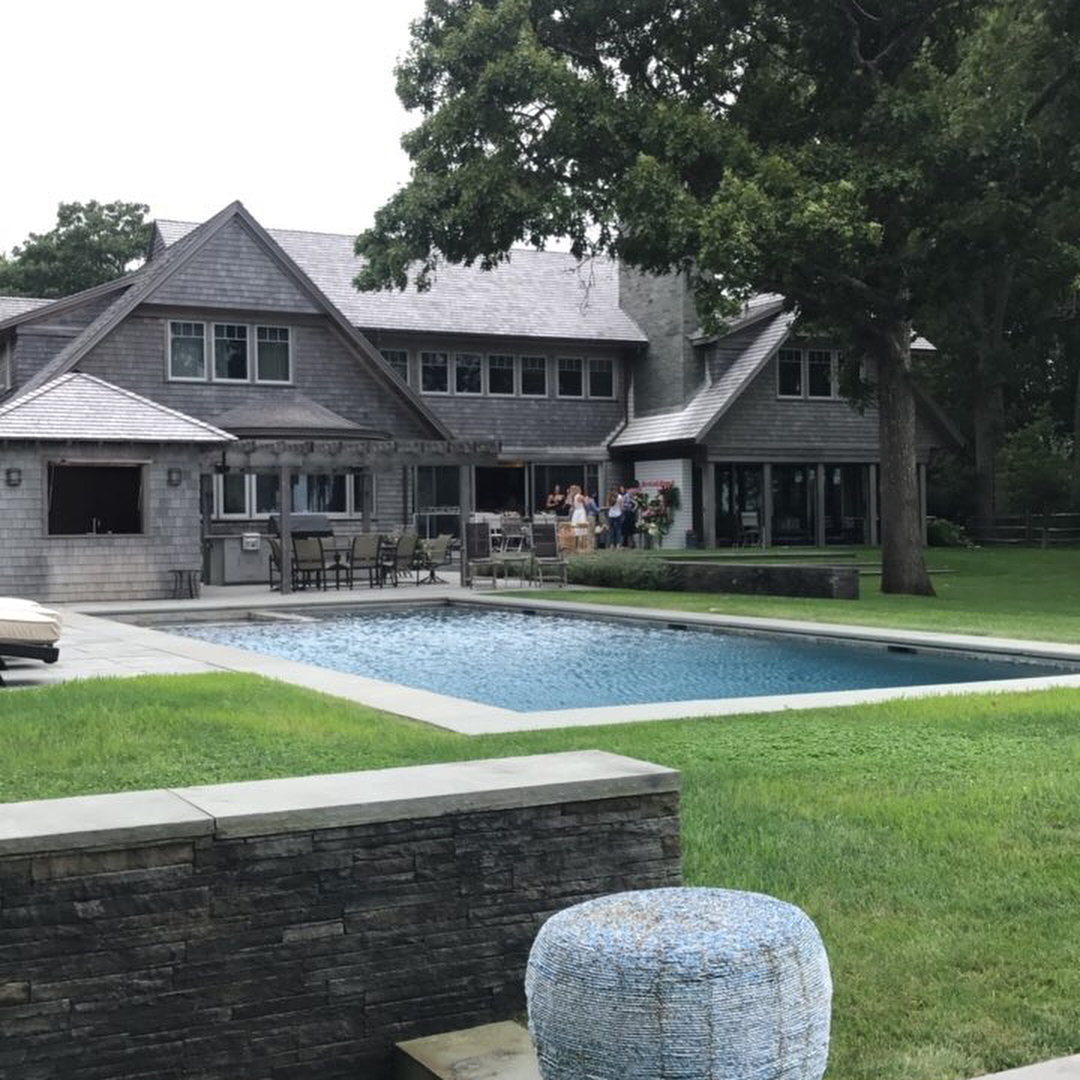 6:00 p.m.: Before I end for the day, I hop on the phone to talk to a potential brand partner. Once this ends, I can finally relax after a long day of travel and prep.
7:30 p.m.: We have a quick team dinner where we go over logistics for tomorrow's event one last time before bed. We're all eager to see what tomorrow brings — and tired from the full day of setup. We head to bed early.
Day 3:
8:00 a.m.: I wake up and immediately get ushered into hair and makeup. I am getting glammed up for the event this morning, where I'll also be speaking on a panel about women in leadership.
11:30 a.m.: Women start arriving — by helicopter, I might add (!!!) — to the house for our "Boss Lady Brunch" in partnership with Cosmopolitan magazine and The Female Quotient — an incredible nonprofit dedicated to equality in the workplace. We have invited amazing women who are all bosses in their own way as they run companies,  innovate, and break norms. We all sip mimosas and chat until we are seated for brunch.
1:30 p.m.: I speak on a panel moderated by Laura Brounstein, the Director of Editorial and Business Development for Cosmopolitan and Seventeen magazines. We chat about the necessary components for a happy workplace and the importance of supporting other women. The panel is such an intimate group of women that it turns into more of a group discussion. Women from all levels in their different fields chime in.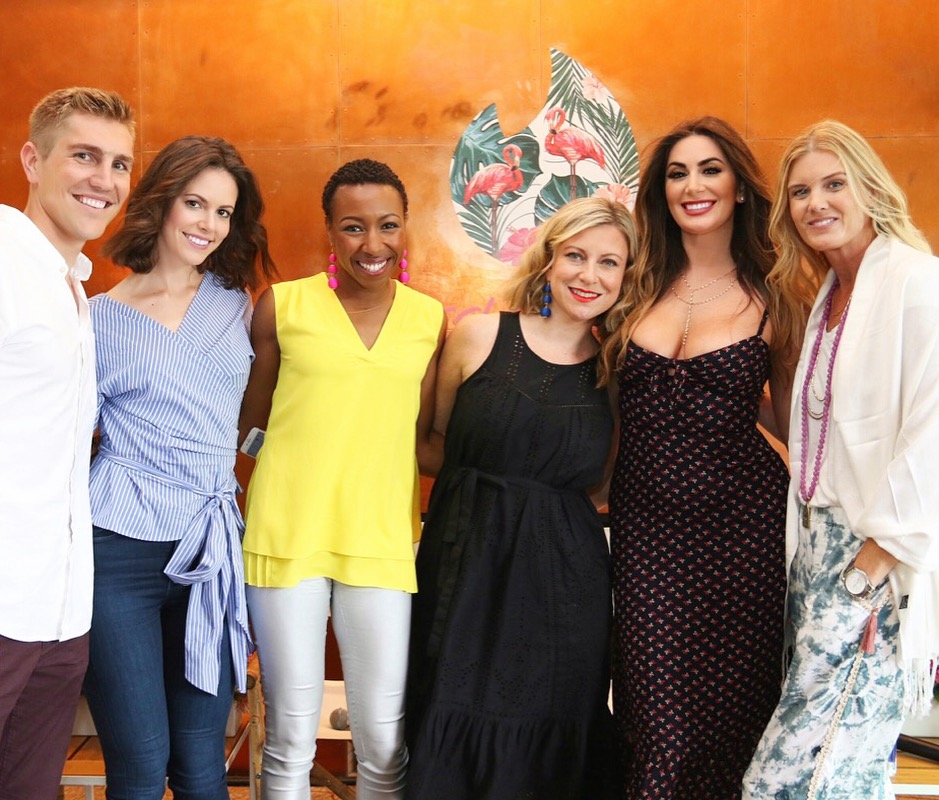 7:30 p.m.: I head to the Surf Lodge in Montauk, which Tinder has sponsored through the summer. We've been hosting activations there for the past month. Activations are experiences that let our users interact with our product in person, and it's important for me to see the activation myself.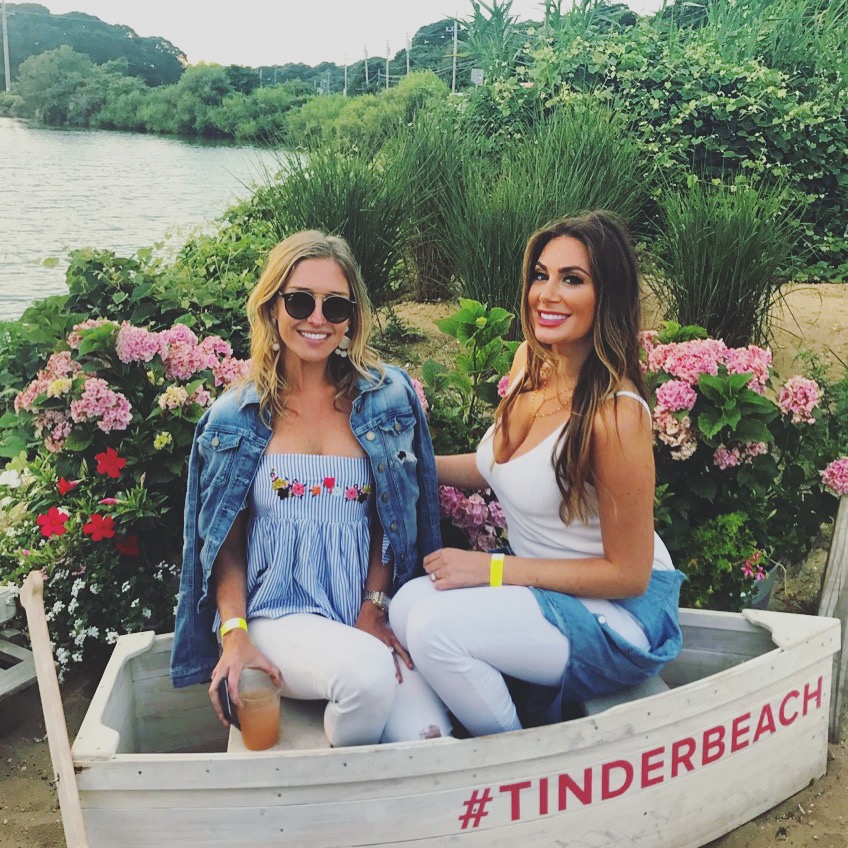 11:30 p.m.: I get in bed and take a second to remember the amazing, inspiring weekend I have had in Montauk. I am so lucky — and excited — to be at Tinder as the Head of Marketing and Communications.
For more Working Girl Diaries, check out:
What it's like to be an activist working to stop climate change
What it's like to be one of TV's go-to tech experts
What it's like to run Fashion Mamas, an organization that supports working mothers in creative fields
And see more here.