Tinder is helping you figure out what candidate you should vote for
Tinder's getting in on the political game, folks.
Today, the dating app partnered with Rock the Vote to launch "Swipe The Vote," a feature intended to help users figure out who is the perfect match for them — politically, of course. It was also created in collaboration with Wedgies, a "real-time polling platform" that powered online polls for the White House during the January State of the Union Address.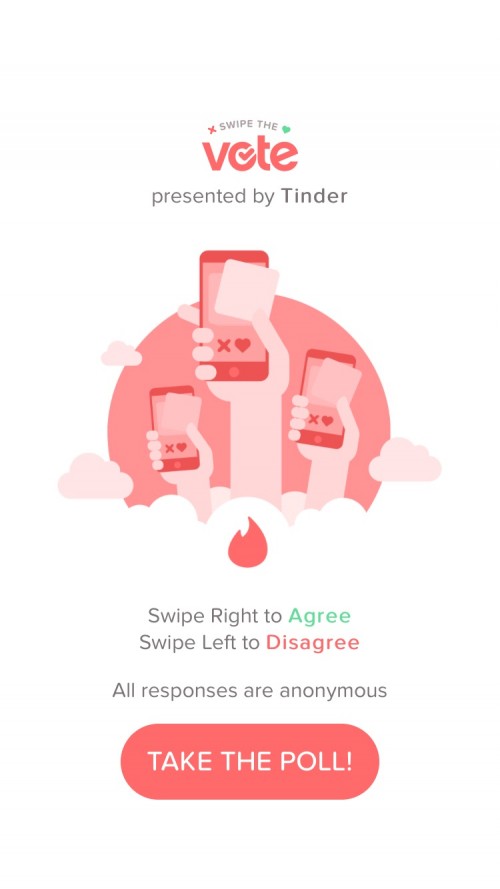 The app works a lot like regular Tinder, except instead of potential suitors, you are given issues  — including legalizing marijuana, same-sex marriage, drilling for oil and gas, raising minimum wage, stricter laws for online piracy, and increasing education funding. If you agree on an issue, swipe right. If you don't, swipe left.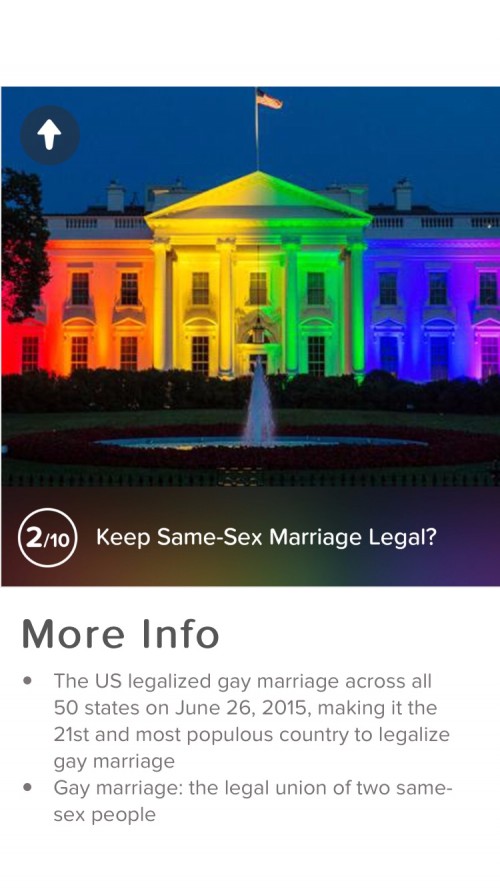 Each issue allows you to tap it for more information and context. After you swipe through 10 issues, you're shown the candidate that is the best match for you, as well as your secondary match.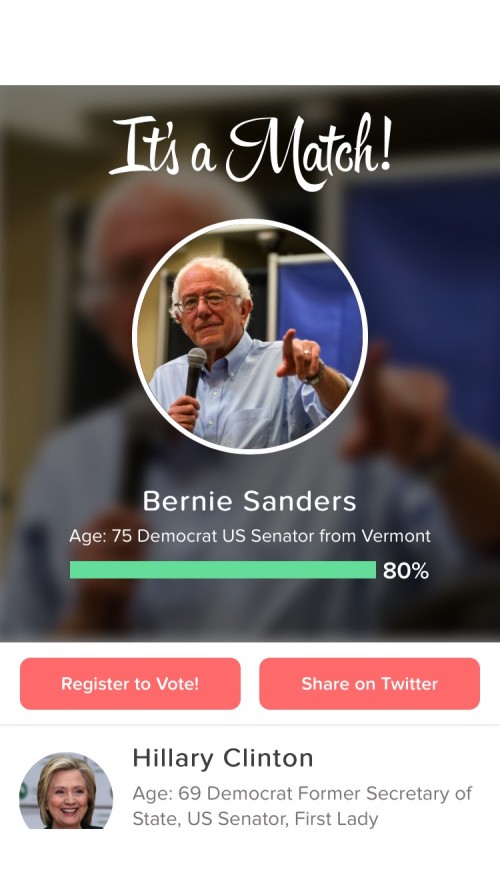 "Our users deserve all the credit for this one — we got inspired by their overwhelming engagement in the presidential election," Sean Rad, Founder and CEO of Tinder, said in a statement. "We also want to do our part in mobilizing our millions of engaged Tinder users to vote this November, and there's no better partner to help with that effort than Rock the Vote."
Rad is referring to 23-year-old Robin Gedrich of New Jersey, who was banned from Tinder after using it to campaign for Democratic presidential candidate Bernie Sanders. The app decided to lean in to the political fervor among millennials and cater to this market.
"Many millennials are engaging in the political process for the first time, and they'll be playing a big role in deciding this election," Sarah Audelo, Political and Field Director at Rock the Vote, said in the statement. "Tinder provides an amazing platform for millennials to learn more about the views and opinions of the candidates, giving them the opportunity to engage with important political issues while also providing an easy and efficient way to register to vote."
The feature doesn't just educate, but encourages users to vote by helping you register.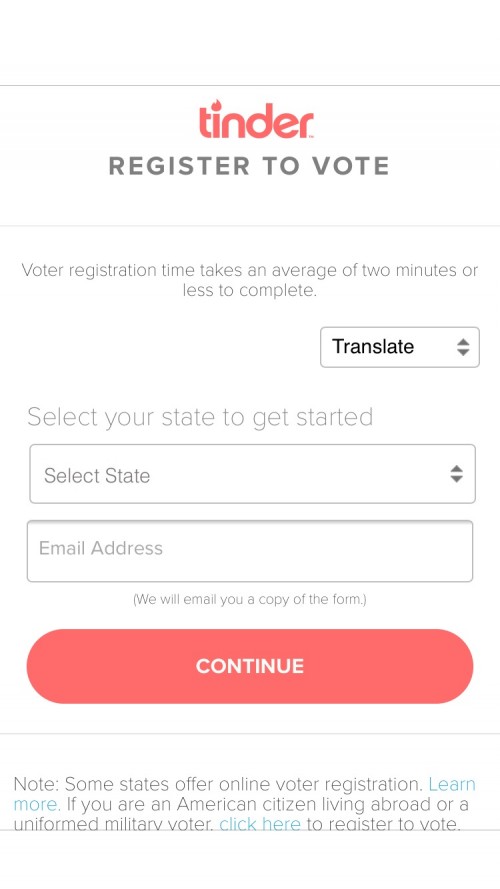 "We should all at least be aware of the candidates and their views, and hopefully that will help people get out there and vote," Rad told BuzzFeed. "This isn't a strategy, but I think you will see different ways where we're going to use Tinder to spark new kinds of relationships."