We can't get over Tina Knowles posting the most "mom" comment on Solange's Instagram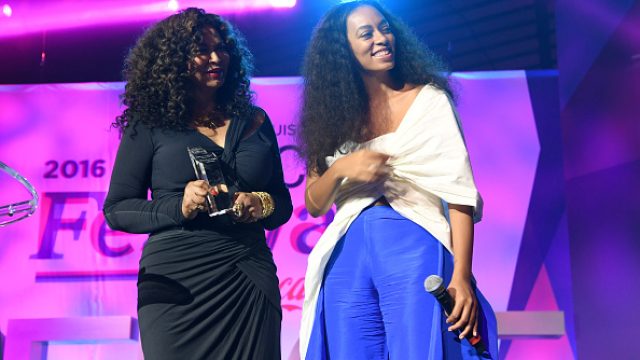 Sorry to disappoint, but there's no age limit on moms being moms. It doesn't matter if you're full grown with a career — moms will be there, doing their thing, probably embarrassing you on the internet along the way. Exhibit A: the lovely Tina Knowles.
Solange, who won Artist of the Year at the 2017 Webby Awards, neglected to tell her mom about the exciting news first, instead opting for Instagram, where she posted the announcement. And to no one's surprise, Tina was peeved that her daughter didn't tell her personally.
https://www.instagram.com/p/BUI4JHzhu_H
In the post, Solange says she's "shook" about winning, and the photo didn't go unnoticed by Tina. Thankfully, Tina knows Instagram and knows the secret art of guilt-tripping without actually being mean. In one of the best, and most "mom" Instagram comments we may have ever seen, Tina says…
"I know we are all busy but next time let a sister know you are getting an award (or a momma)😀 i miss you ❤️Congratulations💐💐."
Tina also left a follow-up comment saying, "What a great honor Kara Walker a legendary Artist❤️" So even though Tina may be guilt-tripping her daughter, we prefer to call it love-tripping. After all, intention matters, and Tina is incredibly proud of both her daughters (and we would be proud of ourselves too if we'd given birth to Beyoncé and Solange!).
Here's to Tina for being the ultimate example of motherhood!