Tina Knowles is finally telling us how she curates her perfect Instagram feed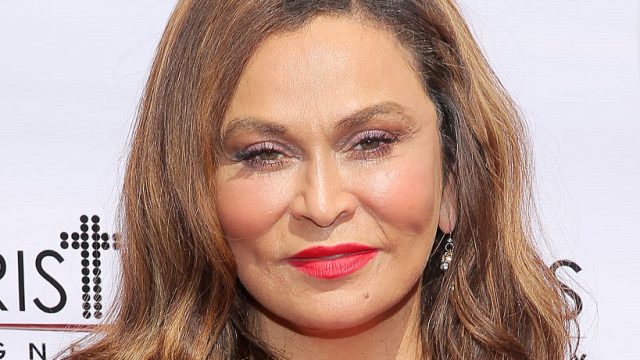 Tina Knowles-Lawson, the woman who gave us Beyoncé, has also given us one of the greatest Instagram accounts of our era — as if she hadn't already done enough for us.
Whether she is delighting us with her comedy…
Outing Bey's secret (?!) Snapchat…
It set the internet ablaze.
Speaking out about the racial injustice plaguing our society…
Or the media's refusal to understand the basis of a social protest.
Reminding us of the great debt society owes to her womb…
Or jumping off yachts as her famous son-in-law counts her off…
…Miss Tina's Instagram is an art form.
So the world rejoiced when Tina Knowles opened up to Elle about her Insta process.
The 62-year-old mother of the century first discovered Instagram when she was on set with her actor husband, Richard Lawson, and everybody was on their phones. Quickly, she developed her advanced skills.
You can't think about it too hard — you've just got to live your life and 'gram spontaneously.
Miss Tina says:
"I'm just going through my day. I'm at Costco and I'm like, 'Mmm. These samples are really good. You can come have a little buffet.' I just posted it. It's just like whatever I'm doing in my day. It's very spontaneous. It's not like I say, 'Oooh, let me plan what I'm going to do.'"
Being a voice for the people certainly helps, as Miss Tina only uses her IG powers for good.
"Sometimes people hear that you help somebody or you said something that really resonated with them that they really needed to hear. Sometimes people get motivated to go and do stuff. That makes me feel really good because I feel like I'm affecting people in a good way."
And most importantly — always remember that the haters have no place in your life
"There's some haters that come, but I choose to not even [engage]. I love the block and delete. You wish you could do that in life. We're going to have a good time here and that's what we do. I'm enjoying it so far."
WE'RE HAVING A GOOD TIME TOO, MISS TINA!!!!!!!
For more tidbits about how she protects her diva daughters' privacy and occasionally educates the haters on the 'gram, definitely bless yourself with the full interview.