Tina Knowles just gave us an update on Beyoncé's adorable twins, Rumi and Sir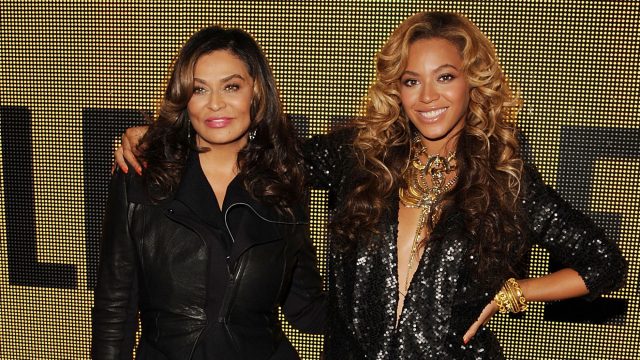 Since Beyoncé gave birth to her twins Rumi and Sir Carter back in June, we have been refreshing her Instagram for updates. A pic with tiny feet, a little adorable silhouette, a picture of some outfits — we'd take anything at this point. Though we definitely respect Beyoncé and Jay-Z's privacy as they adjust to being a family of five, we appreciate Tina Knowles Lawson for the update on her grandkids.
Recently, Lawson told ET the twins have very different personalities. Because of course they do! Beyoncé shared the first picture of the twins a month after they were born, and her mom had some sweet things to say about Blue Ivy in her new big sister role just a few days later. But now, we have more details about the twins themselves.
"They're doing great. They are absolutely beautiful and so much fun. I mean, I haven't ever been around twins, but it's so cute, I can hardly take it," she said.
Oh, Mama Tina. Spoken like a true proud grandma.
Tina went on to say a bit more about Rumi and Sir, and the differences between them.
"It's just really, really different with two babies. I mean, a boy and a girl. Very different personalities."
Tina noted that Blue Ivy is doing really well as a big sister. She's always been such a supportive daughter and cousin, we can't imagine her being anything but a terrific big sis.
Though we can't wait to hear even more about Rumi and Sir Carter, we're so happy to hear they are developing their own fun differences. With parents like Jay-Z and Beyoncé, they are destined for greatness, and for big personalities.
Now, one more thing.
Can we get another twin pic? Ok, ok. We'll be patient. Bey always delivers us joy just when we need it most. Until then!